Click here to get this post in PDF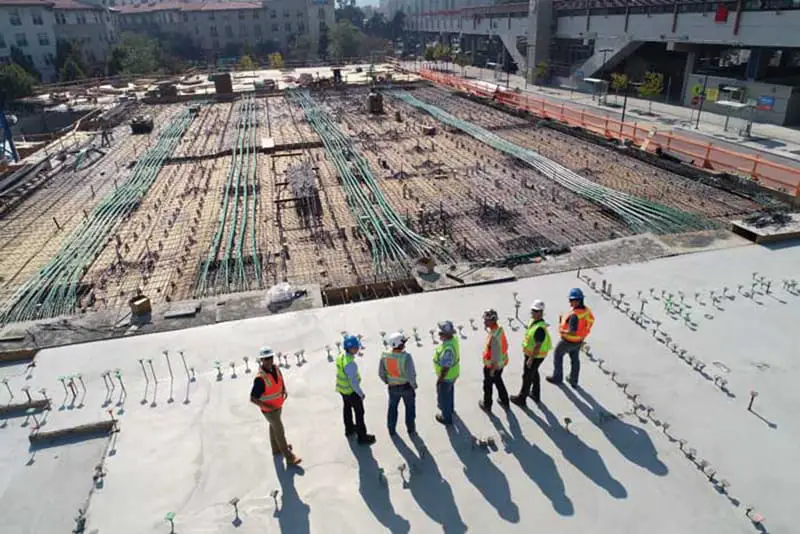 The real estate industry and the construction management industry are often viewed as goldmines in the modern world. However, as a construction manager, you must find yourself wondering, "How to grow a construction business?" Well, that is what we are here to discuss today.
Construction businesses take time. Empires aren't built in a day. It takes time, patience, investments, and strict adherence to constant evolution and modernity. Moreover, there are eight secret tips that can help you steer your ship towards the right path, and help you achieve your destination at the end of the day.
Prioritize Customer Service
Customer services are the backbone of every industry. Offering customer support and excellent customer service is the perfect way to optimize your interaction with current and potential customers. User engagement is a key element in terms of providing future and current customers with excellent support services, communication services, and insightful services.
Organizations lacking the well-established customer care center will always lose out to its rivals. Therefore, prioritizing customer service is essential to the success of your business.
Be Selective to Be Profitable
Well, you cannot just take every other project without giving it much thought. You have to understand the importance of being profitable. Fight those battles that you know you can win. Take those projects that you know are profitable. It makes sense to figure out the pros and cons of each project before starting it or taking it under your wing.
You have to understand that doubling the amount of work will not always result in more revenue. It may chip away at your previous revenue, and you may have to invest more than you can earn. So, be selective if you want to make more profit. Sit down, think about what the project brings to the table, make a list of required investment, and then take a look at the expected profit. If it is not worth it, leave it be.
Assess Your Internal Organization
Self-assessment is one of the best ways of understanding your own strengths and weaknesses and upgrading your business plans to favor your strengths. Furthermore, you have to learn how to play to your strength in order to make your future projects successful. This means, assess yourself to figure out your areas of expertise. Take on those projects which are right in your league, and work on those areas where you think you lack any expertise.
Make Yourself Available
If you want to be a successful construction business, you have to be available round the clock for your existing and future customers. Whether it is dawn or dusk, your clients should be able to reach you at any time. Making yourself available is one of the best ways to maximize your engagement and visibility in front of potential clients and reach more audiences without having to spend too much money.
Building A Great Team
A great team is the backbone of your business and is the most important element of your success. You cannot succeed without a great team working behind the curtains. A great team, filled with experts and visionaries, is always a primary ingredient behind any construction business' success.
The team that you hire for your business will also be the difference between income gain and loss. The construction business and the building sector is stressful, and that's why you need people who are dedicated to it. How can you motivate them to work hard and commit? Establish and discuss common goals with them and keep them in sync with modern practices.
Setting realistic expectations from them should help them to realize why they turn up every day to work and also make them responsible. The manager needs to find the best mindset, aside from the targets. Proper recruitment and preparation are important, so make sure you inspire them as well.
Network to Earn More Work
Network, network, and then network. This is the best method of spreading the word about your business and get new clients faster than any other method. People believe in word of mouth more than they believe in other promotional advertisements. This is why you need to focus on networking more than anything else.
One of the easiest forms of networking is to participate and be involved inside a trade association's local branch. Networking can be a helpful resource for creating brand recognition, producing leads, and seeking vendors for your product. It's also a perfect networking tool for your company to be involved and give something back to society. So, you need to invest resources in adapting to green methodologies and also participate actively in the local non-profit events and charities. This will show everyone your commitment to working for the betterment of your society, rather than your own personal gain.
Attract More Funding
Unless you are secretly a millionaire, you need to think about foreign sources for funding other than your own pocket. Keep an eye out for possible investors. Always be prepared with a sales pitch for your construction business and attract more funding by creating a powerful online presence and a powerful portfolio of previous projects.
Be Unique and Be Prepared
If you are just like the rest of the construction business, why should anyone hire you? If you have ever wondered, "How do general contractors find work?", you should know that offering unique value propositions and something unique always entice the customers, and you should think of coming up with unique ideas to get more customers.
Conclusion
Being a construction manager is not an easy job. However, with the help of the eight secrets mentioned above, you can rise to the top and become a giant of your industry. You just have to understand how to market yourself and obtain a unique place in the customers' minds. Once you have figured out your marketing plan, the remaining is just about the amount of effort you put into executing that plan.
Also read: Does Your Construction Business Need Asset Financing?