Click here to get this post in PDF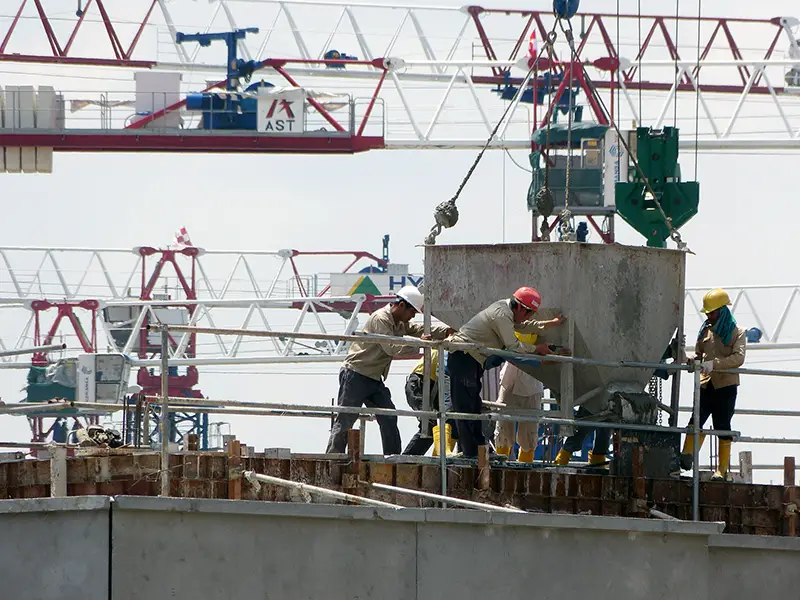 Every business has its unique requirements. And when you are in the construction field, packing up from one site and setting up on the next one is always a tiring job. It requires a lot of work to organize a new place according to your convenience. And because there is a lack of proper storage in many job sites, you can even lose your tools in the process. To avoid this problem, you need smart solutions for your tool storage. Something that will keep your tools safe while providing you with easy access to them as well. To make it easier, the following are some tool storage tips that will solve your storage problems once and for all:
1. Get portable storage systems
A worksite is always a busy place. Moreover, it requires constant moving and shifting of the equipment. That is why you have to be smart in choosing your instruments. Because this work's nature is somewhat remote, you should get portable storage systems for your convenience. These units are not only easy to carry but are also designed efficiently. Most of these have designated space for your tools so that you can have better access. Get the ones that are lightweight and bright in color. This color will help you with visibility in the times when you have to work after dark. You can also label the container or mark it if you want to categorize them. Otherwise, you can stack them together to keep your tools safe and organized.  
2. Rent self-storage units
You cannot store all your tools on construction sites. While some tools are easy to store and pack, heavy machinery and other equipment need special arrangements. In such cases, it is better to get extra business storage space to have maximum security.
If you are worried about your job site's distance, search with the keyword storage near me on the internet. By doing this, you will get plenty of options within proximity to your workplace.
3. Arrange a tool wall for better access
Tool walls are famous among car mechanics and other workshop owners. But if you arrange one on your construction site, it will prove to be life-changing. You can build one anywhere with minimal labor required. For better customization, you can even designate areas to specific tools. It will save you time along with changing the vibe of your otherwise dull job site.  
4. Tool belts for the workers
In construction, workers need their tools ready at all times. Going to the workshop for every little thing is both tiring and time-consuming. That is why it is smart to get tool belts for your workers. They offer easy access to the tools while providing enough space to store the essentials. If you get the ones with compartments, you can divide the tools as per your workers' needs. You can even make personalized kits for them so that they can work efficiently. 
5. Customizable toolboxes
Toolboxes are essential for any construction business. But while it is a necessity, the stock ones are average-sized. Due to this, people have some difficulty in organizing their tools. To avoid this problem, you should get custom toolboxes for your business. Mostly, these are normal toolboxes with extra compartments. You can segregate the space according to your need and have a better vision and access for your work. 
6. Tool trolleys for easy moving
Trolleys are essential toolboxes on wheels. You can choose between different types of them depending on your needs. While some are used just for traveling purposes, others can be a great source of storage space. You can buy trolleys with several levels to keep more tools in a compact area. With their drawer-like design, these offer proper visualization while reducing the hassle of going through a bulky toolbox. 
7. Build your own storage spaces
The idea of building a storage space on your job site might seem weird, but the results are worth it. You can make a small room or even a cupboard to store your tools safely. When you cannot keep all your material inside the workshop, building a store outside your workplace is a smart idea. Here, you can easily keep all the extra equipment that otherwise gets in your way.
The Final Words
Construction business varies between remote and on-site jobs. With each project, you have to set a new workplace accordingly. And since there is no proper office, you are always short on storage space. That is why you need better solutions to keep your tools and other equipment safe. The tips mentioned above will help you with this problem. Applying them, you can have all your tools on the ready at all times. And if you pay more attention, these will also reduce your time of moving between the job sites. 
You may also like: Construction Business Management: 8 Secrets to Grow a Construction Business
Image Source: Pixabay.com