Click here to get this post in PDF
There's an abundant amount of information posted online in today's digital age attempting to discredit public opinion of personal injury lawyers and make people who seek rightful compensation appear unethical. That frustrates and saddens Alexander Petraglia, and he'd love to set the record straight.
You Should Work with the Insurance Company or Corporation Directly
Don't you want to settle this amicably? There's no need to get lawyers involved! We want to do the right thing. Let us write a check to you today. All we need you to do is sign these papers.
This is a common technique that insurance companies use to get people to settle for less than they deserve. Here's the truth. The insurance company has one motivation. They want to pay out as little as possible. They will use guilt and other means of social engineering to convince you that you should trust them.
Your Lawyer Will Take Most of Your Judgement Money Anyway
This is untrue. Yes, you will pay for your lawyer on a contingency basis. However, in return for that, you receive advocacy and expertise from a skilled attorney. In addition to that, a personal injury lawyer will almost always be able to get you a more considerable judgment than you would if you accepted a low-ball offer or represented yourself.
Personal Injury Claims Cause Bankruptcy Unemployment And High Prices
This is another myth created to turn public sentiment against personal injury lawyers and their clients. When you receive a settlement for an injury, the money comes from insurance that the business or individual has purchased for this purpose. Responsible business owners will not be devastated by a legal claim pay-out by their liability insurance provider.
It's also important to remember that personal injury cases hold insurance companies and businesses accountable. If you didn't have the right to pursue civil action if you are hurt, companies would have no incentive to maintain safe environments or ensure they aren't selling dangerous products.
Only Scammers Sue People
Suppose you were to believe the vast amount of propaganda put out by insurance companies and corporations. In that case, you may think that the average person who hires a personal injury lawyer is nothing more than a grifter. They are often accused of exaggerating their injuries or failing to take responsibility for mistakes they make.
Alex Petraglia truly wants people to know that many of the cases handled by personal injury attorneys involve devastating, life-changing injuries. Further, a personal injury attorney must present copious evidence proving the injuries and other damages that have been suffered. That's in addition to the fact that businesses and insurance companies spend millions of dollars hiring their lawyers each year.
Here's the bottom line. If you have been injured by the neglect or maliciousness of another business or person, you deserve to be compensated. Personal injury law is a field created to protect the interests of the common person against entities that have much more money than power.  There's no shame in working with an attorney to ensure you receive fair treatment.
---
How talking to an insurer can damage your personal injury lawsuit
---
About Alex Petraglia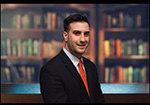 Alexander Petraglia is a licensed criminal defense and family attorney who views his relationship with clients as a sacred bond. He passed his bar admissions in 2015 and has been vigorously defending each client's rights ever since. In a pursuit to perfect his trial skills and client care, he has graduated from Gideon's Promise Trial Program for public defenders, one of the top trial training courses in the country.