Click here to get this post in PDF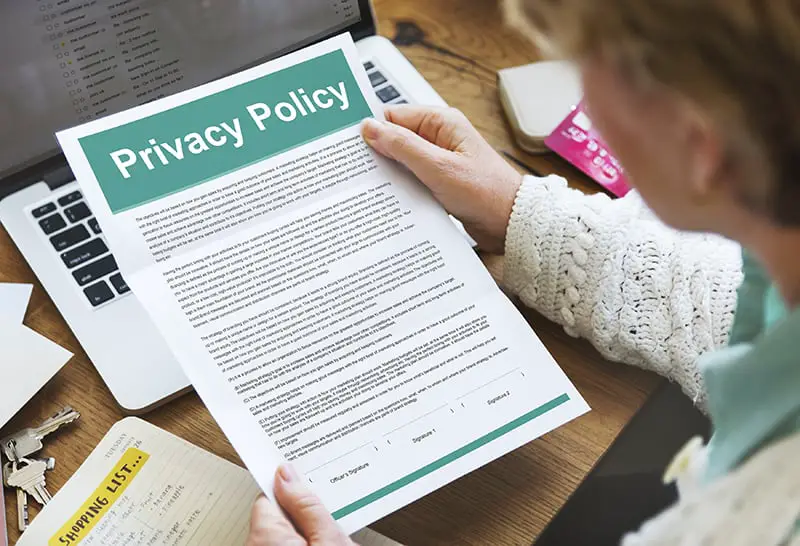 A personal injury can absolutely derail your way of life, forcing you to change everything from your occupation to the way you move throughout your home.  Both large and small, a personal injury can destroy your way of life and can complicate the lives of those who surround you.  When it comes time to work through the logistics of a personal injury many people make the mistake of talking to the insurance company first.  While this makes sense, talking to an insurer can actually damage any hope you have of working through and winning a personal injury lawsuit.  Below, we take an in-depth look at the various reasons why talking to an insurer can disrupt a personal injury lawsuit.  
Common Insurer Tactics
While we like to believe that insurance companies exist in order to protect our wellbeing, this couldn't be further from the truth.  Although insurance companies have the ability to help in your time of need, they often will default to a number of tactics in the event of a personal injury.  This is why talking to an insurer first, before working with a personal injury lawyer, can damage any hope you have of winning a personal injury lawsuit. 
Shift Blame
One of the most common tactics an insurance company will use is to shift the blame in an accident to the patient.  In many states, there is a law in personal injury cases which is called contributory negligence.  This means that even if you are found to be just 1% to blame for an accident, you can be denied coverage and help.  Although an insurance company may have already denied your claim, this doesn't have to be the end of your case.  Working together with a personal injury lawyer can reevaluate the case and determine where the fault in the claim really lies.  A personal injury lawyer can help restore the series of events, removing the blame from the patient.  
Pre-Existing Medical Conditions
Although an insurance company may have acknowledged that your injury is the result of an accident, they may counter their argument by claiming that your injuries compounded, and are more the result of a pre-existing medical condition.  For example, you have been in a car accident where you were hit from behind, causing damage to the muscles and bones in your neck.  Instead of providing the needed care and coverage for you, a medical insurance company might scour your medical records in order to claim that your injury is connected to a sore neck you experienced years ago, from a completely unrelated condition.  Although this is an unjust tactic, it is repeatedly used by medical insurance companies throughout the country.  
Procedural Mistakes
As frustrating as it may be, a medical insurance company may look for procedural errors and mistakes on your part to discredit an insurance claim and deny treatment.  This usually applies to patients that are in the process of filing a legal claim following medical care.  Many states require a very strict order of operations for legal proceedings that must be adhered to.  Any divergence from this structure can cause your case to be dismissed.  When you are considering filing a legal claim for a personal injury case be sure to work with a professional and experienced law team to ensure that the steps are followed accurately.  
Force You To Settle
Sometimes a medical insurance company will recognize that there is a legitimate personal injury case at stake and will offer you a sum of money to simply settle out of court.  The insurer will often claim that a personal injury lawyer isn't worth the hassle, and the sum of money offered is better than anything a lawyer will be able to get awarded to you.  This couldn't be further from the truth.  Often, an insurer will undervalue your injuries, and you can miss vital procedural steps when settling with your insurance company.  Plus, often a settlement can discredit you from revisiting the case in the future for further medical care and attention.  
How a Law Team Can Help
If you have been injured due to malpractice or accident the best decision you can make is choosing to work with a professional personal injury lawyer.  A personal injury lawyer is aware of the many tricks and tactics a medical insurance company may take in order to avoid providing much needed medical care and financial assistance.  Frustrating as it is, many medical insurance companies do not want to fight for their clients, and ultimately want to save the most money possible for the insurance company.  
If you have suffered a personal injury, be sure to talk to professional injury attorneys at Caldwell Wenzel Asthana who are experienced and passionate about finding justice for you.  Having a team of personal injury attorneys can help you navigate the uncertain and uncharted waters, ensuring that you address all the major issues and complications with your case.  Get the help you deserve as you recover from your personal injury.  Trust the team at Caldwell Wenzel Asthana with their caring approach, years of experience, and unparalleled professionalism.  
Also Read: What are the responsibilities of a personal injury lawyer?
Image Source: Pexels.com