Click here to get this post in PDF
If you've been in an accident and are considering making personal injury claims in Scotland, then you might have heard of No Win No Fee solicitors in Scotland. They are just like other solicitors, but they work on a no win, no fee basis; they take your No win No Fee personal injury claims without asking for any upfront fees. The great thing about them is that they provide everyone a fair chance at justice, no matter their financial situation.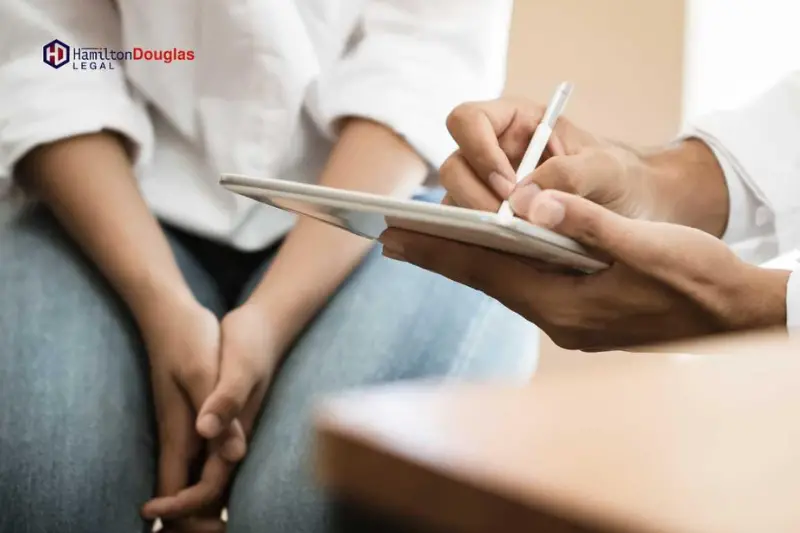 What Does No Win No Fee Mean?
Suppose you have a problem that requires the assistance of a Solicitor. It could be anything, such as you suffered an injury or illness during a car accident, a workplace accident, or medical treatment. 
However, you are wondering whether to hire a Solicitor because you are worried about legal costs; this is where no win, no fee comes into the picture. 
Under the terms of a No Win No Fee agreement, you only have to pay the Solicitor if your claim is successful; if you do not win, you do not have to pay their fee. 
This is the concept behind the No Win No Fee contracts; you can obtain legal assistance without worrying about upfront fees. Its most important advantage is that it provides everyone with an equal opportunity for justice regardless of financial situation. 
Are No Win No Fee Solicitors Any Good?
You may wonder, "Are these "No Win, No Fee" Solicitors actually competent?" Well, they are excellent! In Scotland, these solicitors are seasoned professionals.
As with every other Solicitor, they must adhere to the norms and standards of their profession. They've worked diligently to get where they are and are knowledgeable about their field. However, an important difference is that they only receive payment if they win your case.
So, they will only accept a case if they believe it has a reasonable possibility of success. Ultimately, they risk their time and money on the chance that your case is successful. If they accept your case, they are confident they can help you win it.
So, No Win No Fee Solicitors Scotland are not only competent but they are also motivated to do their best for you. However, to be sure, check their reputation and credentials before hiring them to have peace of mind.
What Percentage Do Solicitors Take For No Win No Fee?
The Law Society of Scotland has established guidelines regarding the No Win No Fee percentage. According to these guidelines, Medical Negligence lawyers cannot demand more than 20% of the damages you receive, which means if you win and receive £10,000, your Solicitor may take up to £2,000 as their fee.
However, it can vary depending on the complexity of your case; some Solicitors may accept a lower percentage. It is always a good idea to inquire about the exact rate before signing an agreement to ensure there are no future misunderstandings.
Do I Have To Pay The Legal Fees At The End If I Win?
If you win your case in Scotland under a "No Win No Fee" agreement, you will have to pay your Solicitor's fees; this is how you pay them for their hard work. The good news is that you take this fee from the compensation you've won in the case, so you don't have to take anything out of your pocket.
If you win your case, the Solicitor will deduct the agreed-upon percentage from your compensation as payment. For example, if you've agreed to a No Win No Fee cost of 15% and you win £30,000, they'll take £4,500.
However, there is no need to fear as they cannot steal all of your winnings. According to Scotland laws, the No Win No Fee personal injury solicitors can take no more than 20% of your total compensation as they fee; it can be less than this but cannot be more. Therefore, you will still a fair compensation for your injuries and damages.
Do I Have To Pay The Legal Fees At The End If I Lose?
The brilliance of the "No Win, No Fee" system in Scotland is that if you lose your case, you won't have to pay your Solicitor's fees. This refers to the "No Win" portion of "No Win No Fee." Your Lawyer takes the risk, and if they lose the case, they do not receive payment.
However, you should know that you may still be responsible for your and the opposing party's court fees. You might still have to pay for other extra costs, such as the cost of gathering evidence, medical records, and other similar expenses. For this reason, many solicitors recommend "After The Event" insurance, which can help protect you against these costs if something goes wrong.
It is best to discuss the specifics of your case with your Solicitor beforehand; they will guide you on all the potential costs you may need to pay if you lose your case.
What Are The Pitfalls Of No Win, No Fee Solicitors?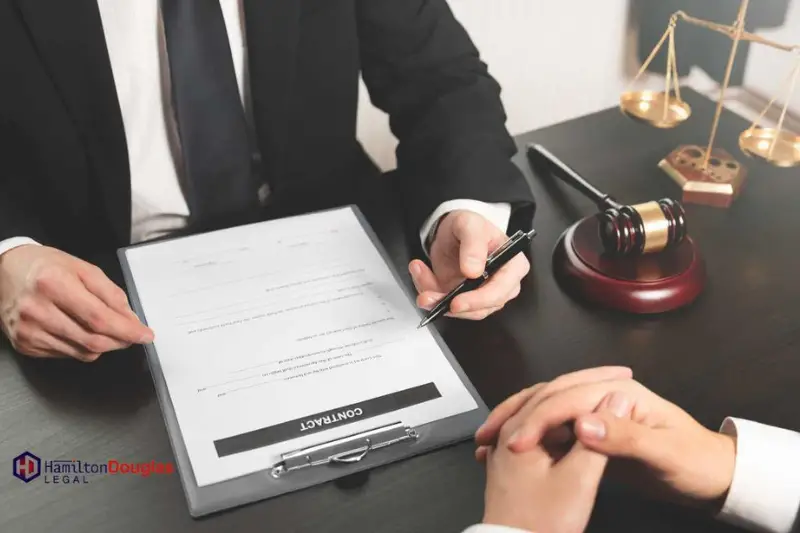 No Win No Fee agreement is an excellent concept, but it is not always the best option for everyone; here are some considerations to keep in mind:
Costs if you lose: As previously stated, you will typically not be required to pay your Solicitor's fee if you lose. However, you may be responsible for court fees and the opposing party's costs. Thus, "After The Event" insurance can be advantageous.
The percentage of your winnings: If you win, your solicitor will deduct a fee from your compensation; this can reach up to 20%, so you won't be able to keep all your winnings.
You might face rejection: Solicitors will only accept your case if they believe you have a strong possibility of success. They may not take it if they are not optimistic about your case.
Experience of lawyers: No Win No Fee lawyers are typically very experienced, but they may not be experts in the area of law you require, so always verify their credentials and experience before signing an agreement.
No Win No Fee can be an excellent method to obtain justice without worrying about upfront costs. However, it is essential to recognise the potential downsides. Before you start, have a detailed discussion about the topic so that you can make the optimal decision for yourself.
Is There A Catch With No Win No Fee? 
While there is no actual "catch," but there are a few factors to consider:
Picking and choosing: In No Win No Fee, solicitors can choose their cases. They are likely to accept claims with a high likelihood of success. They may decline to represent you if your case is complex or challenging.
Takes more time: Solicitors will want to acquire all relevant information and evidence to construct a solid claim. This can take some time, which can be stressful as there is a time limit on making a claim. However, you don't have to worry about that, as the Solicitor will ensure that you make your claim within the time limit.
Incomplete compensation: If you win, the lawyer's fee will be a percentage of your compensation, so you will not receive the complete amount of the compensation.
Insurance costs: While you usually don't have to pay your lawyer's fees if you lose, you may need "After The Event" insurance to cover other expenses. This insurance premium can be an additional expense to consider.
While the No Win No Fee arrangement is an excellent method for many to obtain legal assistance without paying upfront fees, it's important to understand what you're getting yourself into. You can make an informed decision if you thoroughly understand the entire procedure, the potential waiting period, and the potential No Win No Fee winning fee you have to pay. Before proceeding, you should always have a detailed discussion with your Solicitor about each of these factors.
Is There Any Disadvantage Of No Win No Fee Solicitors?
As with everything else, No Win No Fee agreements have advantages and disadvantages; the following are some important disadvantages.
Pressure to settle the claim: Your solicitor may want to settle no win no fee injury claims as soon as possible because the sooner you win the case, the sooner they receive their payment. Therefore, there may be pressure to accept a settlement, even if you could have gotten more by negotiation.
Limited advice: You may discover that the advice you receive from your Solicitor focuses primarily on winning the case. This is because they will only get their fees if you win your claim. They may not devote as much time to explain another claim process that is not directly related to your victory.
Rejection: If your case is somewhat challenging or the likelihood of success is unclear, a 'No Win No Fee' solicitor may decline to represent you.
Restricted scope: Not every claim is eligible for a "No Win, No Fee" contract; for example, certain criminal and family law matters may not qualify.
Remember that 'No Win, No Fee' can be an excellent option for many people, but weighing the pros and cons before deciding is essential.
How Much Will You Pay If You Win?
In Scotland, if you win a case under a "No Win, No Fee" agreement, you will pay your Solicitor a percentage of your winnings; that is their fee. How much will that cost depends on what you and your Solicitor have agreed upon, but according to Law Society of Scotland regulations, it can be at most 20% of your compensation.
For example, you win in court and get a compensation of £15,000. If your solicitor's fee is 20%, they would receive £3,000, and you would receive £12,000. However, if they charge less, say 15% less, they would receive $2,250 while you would retain $12,750.
In conclusion, if you win your case, you will pay your Solicitor a percentage of your winnings. Agreeing on this percentage before starting your No Win No Fee Claims is ideal. 
Can You Lose Money In No Win No Fee Case?
If you lose a case in Scotland, you typically do not pay your Solicitors fee, but you may be responsible for other costs. For instance, the court may order you to pay the opposing party's costs, which can be substantial.
Additionally, there may be additional costs associated with your case, such as medical reports or court fees. The 'No Win, No Fee' agreement does not cover these situations, and you would have to pay these whether you won or lost.
If you purchase insurance to cover these potential costs and your case is unsuccessful, you would still be responsible for paying the premium.
You may also like: 3 Ways to Make Law Firm CRM Easier