Click here to get this post in PDF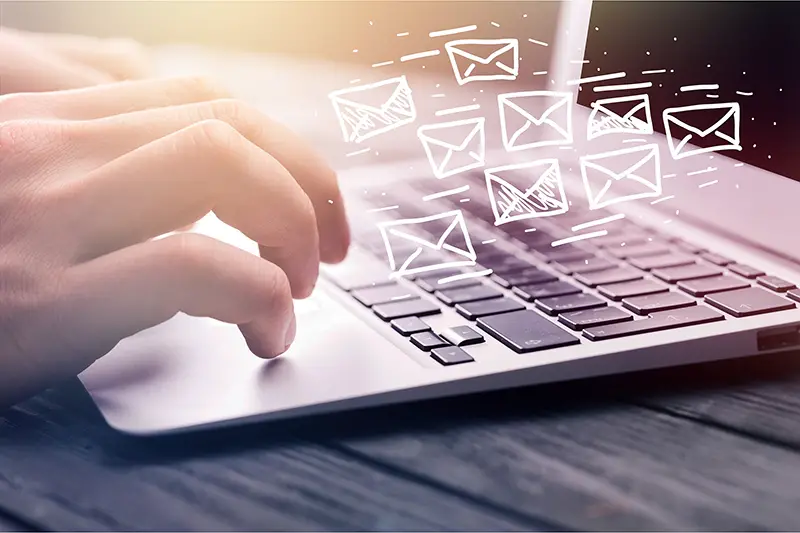 Email marketing is one of the most powerful tools and is the most misunderstood. Many people have written it off as obsolete countless times, only for it to remain an effective and essential strategy for marketing. Unfortunately, because it is often not given the attention it deserves, there are mistakes made that reinforce the opinion that it doesn't work. 
When done right, you can grow your business with email marketing, unlike with other forms of marketing. However, common mistakes derail your efforts, so it is a good idea to avoid them. In this article, we will go over several of the common ones, so you don't make the same mistakes yourself. 
1 – Ignoring direct mail
There are many ways to get people to sign up for your list but one flies under the radar of most marketers. Direct mail may seem like an odd way to get people to an online signup form for an email list. However, because there are numerous ways to integrate direct mail with your digital campaign, it can be very effective as a tool. 
There are many creative direct mail products that will make it easy for people to take action and sign up for your email list. For instance, you can incorporate a QR code onto the flier that can be scanned with a smartphone and brings people directly to your signup form. 
There are many very creative ways to get people's attention with direct mail such as video brochures and custom VR viewers. Don't ignore these products and you will have a leg up on the competition. Targeting your ideal customer is extremely easy and effective with the data you get before sending out your mailing. 
2 – Not enough helpful content
Although people sign up for an email list knowing that you will market to them, they don't want to be seen as just a consumer there for you to make money at will. So the deal is that in exchange for their email, you will send them helpful and engaging content with only a few promotional emails once in a while that get sprinkled in. 
Make sure to send some tips and tricks style email for the most part so your recipient will find some value in staying subscribed. A general rule of thumb is to send four or five regular emails and then one promotional email before repeating the process. 
Save the promotional one for when there is something specific, like a sale or new items added to your store. 
3 – Not having a lead magnet
You won't build a list that is big enough to make money with if you don't offer something of value in return for the email. These valuable items are called lead magnets and make it easier for people to give up access to their inboxes in exchange. 
The lead magnet should be determined by the product or service you are trying to promote. For instance, if you are a real estate agent, then offering a helpful ebook on tips to get a house ready for sale should be enough.
You may also like: 4 Tips To Get You Started With Email Marketing
Image source: Shutterstock.com