Click here to get this post in PDF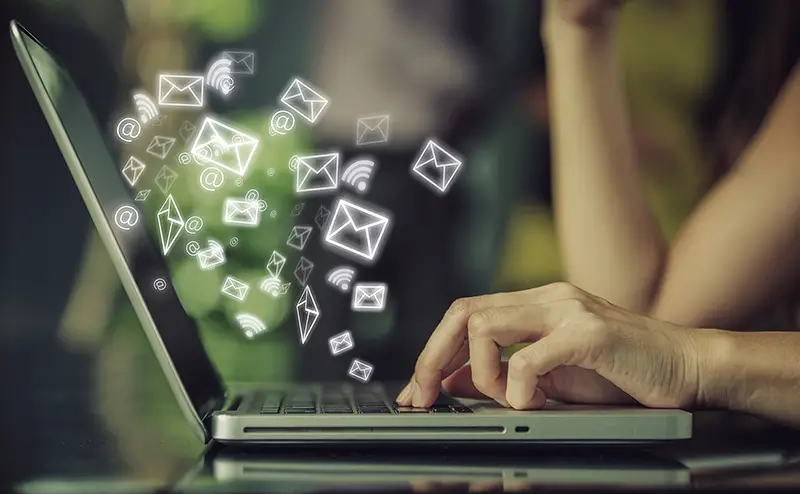 Email marketing may sound a little outdated, but it can profoundly impact your overall organizational objectives. Even great marketers still utilize it as their primary marketing strategy. Small enterprises and startups have always found it to be a profitable strategy.
However, if you don't have time, some best email marketing tools available in the market offer great results. Email growth hacking is one trend involving thinking outside the box and being innovative. Furthermore, it is also about presenting fresh ideas or thoughts into action. 
But for this, email marketers must be flexible in seeking innovative solutions to stay alert to the latest trends. As a result, your list will result in higher conversions and more sales.
Here, we will go through 8 email marketing growth tips in this blog post to help you take your email marketing strategy to the next level.
Why Do You Need Growth Hacks?
Email marketing is a long-term strategy that requires growth hacks for all businesses, including startups, small businesses, & large enterprises.
We have figured out some growth hacks for a marketing strategy that wants to generate continuous email marketing ideas for business development. 
Through good business hacks, you can generate better revenue for your business through better referrals and client retention. 
Any business owner at any step of the process can benefit from them for reaching ahead of their competitors.
8 Email Marketing Growth Hacks
The good news is that you can use a variety of growth hacks to watch your campaign conversions rise. This includes everything from mastering the art of writing emails that convert to identifying the optimal times to send emails and sticking to a consistent routine. 
Here are the top eight email growth tips to help you achieve your goals.
1. Catchy Subject Line
When users access their inbox for the first time, the email subject line is the first thing they see. Crafting an email subject line helps you establish your brand's authority which builds trust and recognition over time.
For this, you should create about 5-6 subject lines that tell what your email is all about. As a result, you should test each of your email subject lines to see which one is appropriate for the email.
2. Personalization
In email marketing, personalization is the key to success. You can do it by tailoring an email to a specific subscriber based on the data and information you know about them. 
With email personalization, the reader connects with the email and takes quick action since the email is altered as per his current information. Personalizing your email marketing is the best strategy to boost open and click-through rates and raise your ROI.
3. Using Tools
There are the best email marketing tools available that you can use for designing powerful email marketing campaigns. It will help you effectively engage with your audience by saving your time and efforts.
Furthermore, it offers accurate time reports to keep your performance on track to make intelligent decisions.
4. Unsubscribe Link  
Unsubscribe link refers to the link by which your subscribers can opt out of receiving any more marketing-related messages from you. This is because they are not interested in your products or services. 
Some marketers take it negatively, but it is beneficial to you. With this, you will not waste money or time on particle users who are not interested in your items.
5. Using Email Automation
Email marketing automation can also help you personalize your emails, generate customized message templates, and send the right emails to the right people at the right time. 
It first lets your customers know more about your brand and influence them to come back to you to get in with your product or services.
You already have enough on your plate to ensure your company's success. Email marketing automation is similar to having a second staff.
6. Storytelling
Email marketing efforts are more effective when conveyed to the readers as a story. Furthermore, the accounts provide a solid foundation for a powerful means of communication. 
Different storytelling models work well in email marketing. It revolves around a three-step process: characters, conflict, and resolution.
7. Mobile-Friendly Design
Most email marketers choose a responsive email template when delivering emails to their subscribers. 
Therefore, there is a great need to make the email templates mobile-friendly. The design is further fully responsive and requires less coding than web email templates. 
8. Call to Action
You must add a great call to action in your email marketing messages as the next step that marketers want their audience or reader to take. 
Here, you can even include social sharing buttons to encourage readers to forward their messages. It aids your readers in promoting your content on various platforms, which sounds appealing.
The Bottom Line
There is always some room for improvement, even if you are doing it at its best.
We hope that you have understood what growth hacking is and how it relates to email marketing through this blog. If your email marketing efforts are lacking, don't put these tips into practice for better lead conversion.
No matter what kind of business you are operating, it is better to improve your email marketing campaign with the tips mentioned above.
You may also like: How to Run a Successful Email Marketing Campaign & 3 Examples to Inspire You
Image source: Shutterstock.com