Click here to get this post in PDF
Every one of us makes mistakes, no matter how hard we try to avoid them. However, as an owner, missing a tiny detail, forgetting a bit of information, or even making the smallest error can take a massive toll on your business. Making the right choice and the appropriate decision is critical to ensure the success of your brand.
When it comes to hiring a Houston internet marketing company, there are common mistakes made by many businesses, big or small. Search Engine Optimization is a complex task, requiring lots of effort and many hours of hard work. Since you'll be investing money to achieve your SEO goals, it's best to be vigilant when choosing among the many SEO Companies.
Check out eleven of the most common online marketing mistakes and try to avoid them at all cost
The following are common marketing mistakes business owners make when hiring an SEO company.
Relying on Google Too Much
While Google search offers tons of useful information, typing in "the best SEO company in Houston" won't really provide you with an accurate list. Why? Many companies would label themselves as the best in their area. While SEO companies marketing their brand and showing up on the first page of SERP may prove their ability to put yours on top, it may still not be the best fit for your brand. Through thorough research and excellent recommendations and excellent reviews, you'll be able to find one that can help you reach your SEO goals.
Falling for Companies with Unrealistic Goals
If you hear someone say they can put your business on top, and have many customers and tons of revenues in a short period, then it's best to look for another company instead. There is no secret sauce in SEO, and chances are, their sweet promises meant black hat strategies that can result in significant repercussions in the future. SEO is an art and science. It takes time before results are evident.
Hiring an SEO Company with a "One Size Fits All" Mentality
Every business has its own goals they want to achieve, different needs to fulfill, various target audiences they want to reach, and its own websites to run. While it's a good idea to hire an SEO company who already worked on the SEO of a company like yours, that doesn't guarantee that they are your perfect match. You'll need someone who will assess your current SEO, learn about your company, understand your objectives, study the competitor's SEO and work on a personalised plan that can cover all key points to succeed.
Saying Yes to Low Fees
Search Engine Optimization is not cheap, that's for sure. Since it takes time to get good results, so expect to make a considerable investment in it. If you are going to hire a company because of its sweet talk and low price, then you can expect to receive low-quality results in the end. It's best to research and check on the price range most SEO companies charge their clients. It will give you an idea of what to expect and how much to pay for a reliable business.
Keeping in mind these four common mistakes made in hiring a company to do your SEO for you will give leverage like no other. Being wise and smart is essential to run a business. Make sure only to hire one of the best SEO Companies in Houston to get optimum results.
Setting unrealistic goals
One of the most common mistakes made when it comes to internet marketing is setting the bar too high. You can't build a successful brand overnight, and the same goes for marketing online or offline. As the saying goes, you'll need to invest in countless hours, time, and money before you can expect a massive return from your marketing.
Lack of a Marketing Plan
Many businesses fail because they have no concrete marketing plan in the first place. You may have the best products to sell and services to offer, but without clearly defined goals and an excellent strategy, all your resources will be put to waste.
Targeting Anyone and Everyone
There are times when we rely only on demographics, but doing so can make you lose many potential audiences that could have been customers. You need the right traffic from a niche that can convert into clients. If you target just about everyone, you can gain lots of visitors to your website, but a considerable percentage will not turn into customers. That and you'll be spending money inefficiently.
Doing it All by Yourself
Online marketing is a craft and expertise. Sure, you can spend years trying to learn all the tricks of the trade, but that may not still be enough.  That and do you even have the time to spare and patience to learn it all? Why do it all on your own when you can hire a great Houston internet marketing company?
Overlooking Mobile Customers
Almost everyone nowadays already owns a phone, and chances are, your target clients are using their smartphones right now to look for a company that offers products or services similar to yours. However, your website and ads are not mobile-friendly. Most would use a company less if they can't access the site or find the information they need on their mobiles.
Not Taking Advantage of Social Media
How many of your friends have and use social media? Then why are you not using it to promote your brand? A large number of people are using it, and some of the websites are free to use! If you don't use social media, then you'll have no idea what people are saying about your brand, and what their current interests are. You'll miss lots of valuable data, free advertisement, and the ability to stay in tune with your clients.
Failure to Provide Excellent Customer Service
Okay, you have great products and offer effective services, but you made one unhappy customer. The said client goes back to your store, and talked to a customer rep but was not able to resolve the issue. What happens next? You'll receive a bad review, many will see it, and some will believe it. That one bad review was passed on by word of mouth. It can tarnish your brand, lose customers, and eventually revenue. By not keeping customer experience as a priority, all marketing efforts can go down the drain.
---
Formulating an Internet Marketing Strategy: The Ultimate Guide
---
These are just some of the mistakes commonly committed in marketing mode. One cannot expect to succeed in promoting their brand unless one avoids the eleven items listed above. By hiring the best internet marketing company in Houston, you can have at least peace of mind and boost confidence that you are on your way to a successful brand promotion online.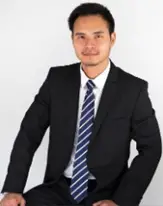 Johnny Chen is the lead SEO specialist at Johnny Chen, SEO internet marketing. Over the years of research and development, he has continued to expand towards making website conversion more applicable for his onboarding clients with additional services such as content creation, social media distribution, and web development.