Click here to get this post in PDF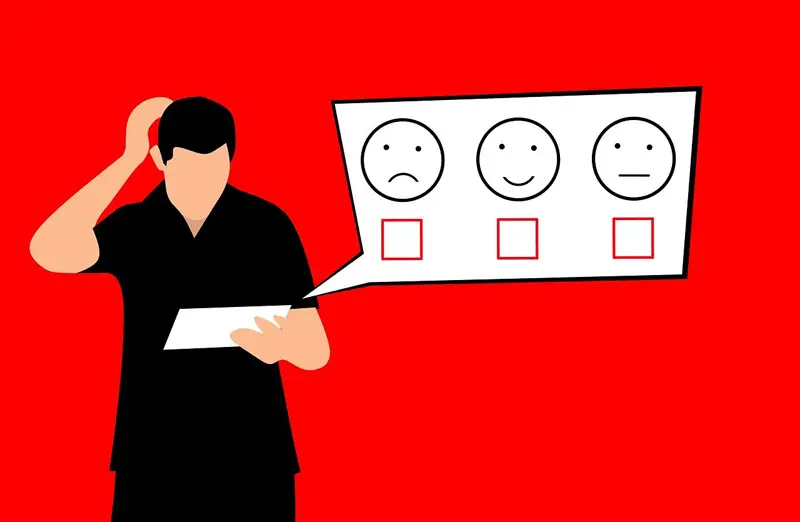 The business of the Rancho restaurant located in a northern city of Tyumen, Russia is to prepare and serve food that is organic and ecologically friendly. In the organic food industry fast delivery and minimum shelf life is especially critical – produce is not treated with preservatives, artificial additives, hormones, or GMOs.  As a result, it spoils quickly. The question is, how to get feedback from customers in order to accurately plan for the required quantity and selection of produce to prepare the orders. It is also important to know an honest opinion about the food and delivery experience.
Rancho management found a practical and effective solution – AirVote service. What is it and how it works?.
Application of AirVote for business
Due to the COVID-19 pandemic, take-out ordering has gained great popularity. If in previous years the food delivery market grew at a rate of 27-34% per year, the course of events of 2020 has made its reality adjustments.  As a result, online orders grew by 129% in average demand for delivery services between April and May 2020.
With so much growth, customer reviews help determine the current state of things and make accurate forecasts. But how to ask customers to write a review? Very few customers would return to the store just to leave a review, but in order to make a good business decision, you need a fairly large sample size. AirVote helped Rancho solve this challenge.
This service is based on instant anonymous voting. A customer is presented with several QR code smileys which correspond to response options.  All the customer needs to do is to scan one of them – the scan itself already registers a response which makes up a collection of reviews.  The functionality also includes the ability to leave an optional anonymous comment.
Here's what Stanislav Syskov, the owner of the Rancho take-out restaurant has to say about the service:
"An online food take-out restaurant Rancho puts an Airvote question as an insert into customer orders.  It is a 4' x 8" leaflet. The response rate has been surprisingly high: about 20% of all our take-out customers leave a review, and sometimes even a comment. For people, this type of feedback system via scanning a QR code is a novelty, so they are happy to test this innovation and leave a comment. Thanks to the guys for such a cool service that helps to get instant feedback, which is very important for our delivery."
The simplicity, convenience, accessibility, and anonymity of the method shows results – with every fifth user providing their honest feedback the data helps plan and drives continuous process improvement.
In addition to just the votes, Stanislav receives personal opinions, wishes, and comments from customers. Among those, there are constructive proposals that make sense to implement in the work. If there are negative customer reviews about the company, it helps Stanislav quickly correct product or service issues.
How does AirVote differ from the standard reviews posted to the site?
Feedback from customers is usually collected on the company's own website or on independent sites. This is good and serves its purpose.  However, the reliance only on external reviews has its shortcomings from a business point of view. Here are some of the differences and advantages of AirVote from the traditional methods of collecting feedback:
the reality is that the business has to encourage customers to submit reviews. The company often receives positive customer reviews only through promotions and discounts.  Very dissatisfied customers will also come in to leave a negative response that stays on the site forever. The external reviews often lack objectivity and represent extremes. As a result, the average sample is lost, it is difficult to capture the reaction of people who are satisfied with the product, but have not shared their opinions. What if a customer only has a small suggestion, would they go through the registration process to submit a review?  Unlikely… But these are the exact gems of feedback which business seeks and rarely gets;
comfort of use – the customer does not need to register, specifically go-to sites, install applications and enter personal data. Only scan a QR code, and if desired – write an anonymous comment. It takes seconds and gives us a higher percentage of reviews than on any service and site;
an unusual voting method – users like to scan QR codes, this is a new type of interaction for them that arouses interest and a desire to try out the service;
real-time results – this is a chance to respond instantly to comments and service issues, the ability to correct small problems before they grow big;
Improving online reputation – AirVote is an internal tool, it means that the customer ratings are company-internal. On the other hand, if the review is positive, then, in addition, the customer is offered a link to go to the public page, where they will also be able to leave a full review. Such an approach helps to keep critical feedback internally for quick correction and to encourage a happy customer to submit an external review in social channels.
Overall results from the service
The Rancho team does not keep going to customers with requests to leave feedback, does not do extra mailings, does not need to foster reviews by running discounts or promotions to increase loyalty.  The company has an additional line of sight into which products customers like the most – not only based on sales figures but also drawn from customers' personal opinions. It applies to the quality of work by the delivery personnel, product quality, packaging, delivery speed. The very approach of non-intrusive feedback is already positively affecting the reputation: the customer feels care and attention to their opinion, which increases the rating of Rancho.
A simple idea of ​​delivering organic food is not so simple to put into reality. Yes, there is a high demand nowadays for such products, but only when accompanied by the excellent service, high speed of order delivery, and impeccable product quality. A happy customer is a customer whose wishes are fully satisfied and who feels heard. AirVote works well for that.
According to today's data, 73% of millennials make purchases via smartphones, including ordering food at home. This drives tough competition for the businesses where the slightest mistake may lead to the loss of the position in the market. Thanks to the AirVote service, Rancho switched to maximum customer focus and without much effort is positioned to maintain its high market reputation.
If you also want to come closer to your customer and either improve or maintain a high reputation, but don't know how to collect feedback, you may want to consider AirVote.
You may also like: Review The Reasons Businesses Like The Harbour Club Invest In Case Studies
Image source: Pixabay.com