Click here to get this post in PDF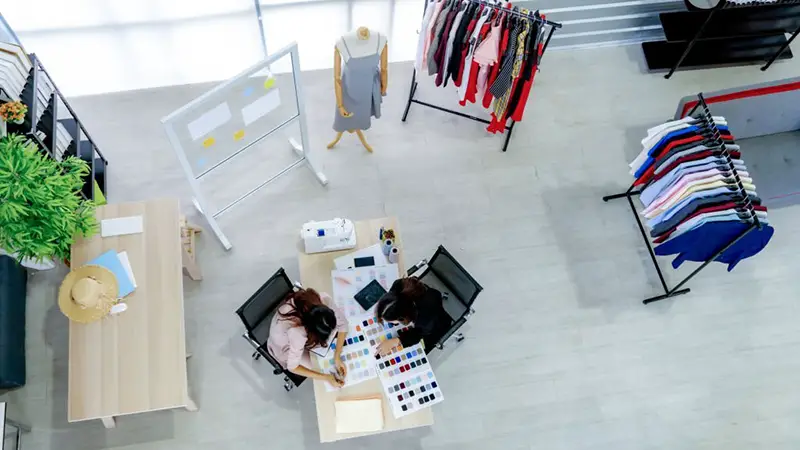 When you are starting up a clothing store, there are many things and factors to consider. A business plan is one of the essential elements of that. Whether you are a startup or a brand owner who has been in the business for a while, a business plan for your new clothing store is a strong element for you that can lead to success. 
It's like a document that outlines the purpose, mission statements, values, goals, and vision of the business. Moreover, a business plan for your clothing store can also help you keep track of your activities and open new doors for your business.
In this article, we'll tell you some important factors about the business plan for your clothing store. So, let's get started real quickly.
Executive Summary
The executive summary is the first and most important part of your business plan. This section provides potential to investors and explains the important areas of your business plan. Moreover, it provides a clear image to the decision-makers about the types of clothes you are offering and identifies a target market according to your products.
It also tells about the mission statement of your company, your scope of running a business, and details about how you will be running the business in the clothing industry.
Description about the Company
Now that you have described your company's mission and vision statements, the company description is the next important element. Add the unique process and strong points that you will be used to facilitate your customer. 
Define all the processes that you'll opt for the process like resourcing, storing, production, and shipping your clothes to the customers. Be sure to mention the history of your company or the idea that inspired you to start this company and expand the subject to the point that you will be fulfilling the customers' specific needs.
Structure of Organization and Management 
In this section, tell your customer about the structure of an organization, customers who easily get the organization's structure are more likely to connect with your business. It can be anything partnership, corporation, proprietorship, and don't forget to add what team plays which part in the company. 
Enlist the professional profiles of key managers and add their accomplishments, education, and expertise. This will leave a good impression on the customers and competitors.
Products and Services
Here comes the main part, be sure to include the kind of products you are selling. In this case, you should include the clothing line you are offering. Such as, there are several manufacturers in the market Apparel industry. Among them, Zega Apparel is one of its kind.
This clothing industry offers a huge range of clothing options like t-shirts, polos, hoodies, jackets, sweatshirts, and sportswear clothing with limitless customization options, including cut and sew, dyeing processes, custom embroidery, fabric selections, and more.
So be sure to add a detailed list that covers all services or the products your business offers. Also, make sure to provide your details about the clothing designs, manufacturers of clothes, and cost of clothes as it grabs the customer's attention.
Market and Competition Analysis
Do a SWOT analysis (Strengths, Weaknesses, opportunities, threats) that provides detailed information about your business and tells about your competition, the target market, defines the distribution channels, and how you are giving a competitive edge.
For example, Cut and Sew clothes manufacturing is one of the current trending topics in the fashion industry. Clothing business startups can hold a strong grip over the market by offering the current trending products, as this is what customers are looking for.
Marketing planning
In this section, you must tell how you will capture the marketing through marketing or advertising. Define how your plan will sound appealing to consumers of different ages through marketing your product. There are different marketing strategies like SEO, email marketing, Social media marketing, etc.
Growth forecasting 
In this part, you need to include how much inventory you might need to start your business initially. And don't forget to predict your growth in the clothes market, predict how quickly you can grow in the market, and adopt strategies that might help you grow your clothing business. What plans you will offer in the future, and how much revenue you generate using the mentioned operations and procedures.
Suggested reading: Learn more about the top registered agent services of 2022 from this free guide from TRUiC.
You may also like: 7 Points Business Startup Checklist for Your Business