Click here to get this post in PDF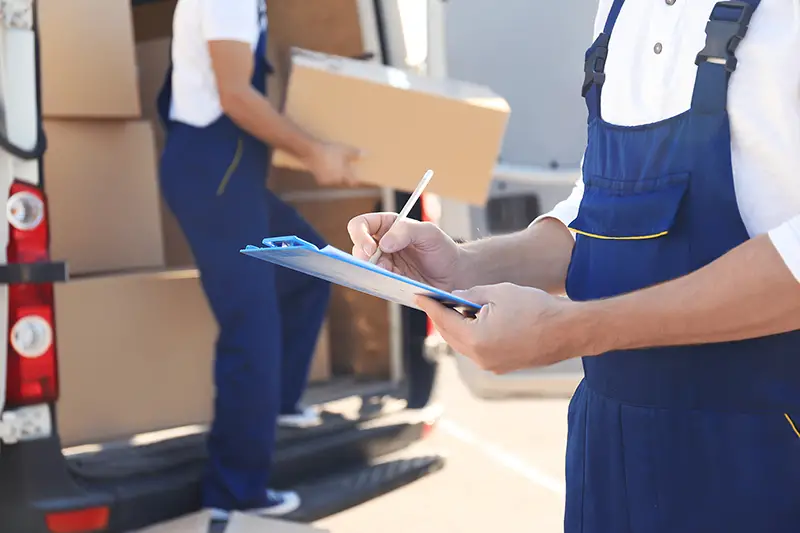 From reducing operations costs to exploring better opportunities for the business, there are many reasons as to why one would want to move their business office from London to another country.
Relocating your business abroad, however, is not an easy feat. From the logistics of physically getting your equipment to the new location, to getting your employees on board and figuring out the legalities of moving your company and your office abroad, there are just so many things you will have to deal with!
If you are thinking about moving your office to another country, here are some things you will want to know beforehand:
A Comprehensive Moving Plan Will Go A Long Way
Like any home or office move, it is crucial for you to come up with a comprehensive plan for your international office relocation. This plan must be carefully thought out and developed, as these plans could make or break your overall moving experience.
Among the things you will want to plan out are:
Your moving checklist, which should include all the tasks and errands you and your team should accomplish for your move.
A detailed moving budget with contingency plans.
A realistic moving schedule or timeline.
If possible, it would also be a good idea to have a floor plan for your new office, as having one would make the layout planning and furniture positioning much easier. This will also give you an idea about what items you will still need.
To make sure everything goes as smoothly as possible, you will want to involve your employees or team members who will be relocating with you to be involved in planning out the moving process. You may even assign someone to spearhead the planning and stay on top of all the moving-related tasks.
Remember to dedicate at least eight to twelve weeks to plan your office move from London to abroad.
Moving Your Office Abroad May Cost You A Large Sum Of Money
Although this is almost already a given, moving your office to another country will be extremely expensive. From relocation and travel fees to the cost of business permits, registrations, and all the legal requirements, the cost of moving your office abroad may be unreasonable and impractical for your company.
You will also have to keep in mind the currency conversion rate. Exchanging your money at the wrong time, after all, may cause you to lose thousands of pounds for your business. It is, therefore, crucial or you to consider these expenses while planning for the budget and studying the feasibility of the move.
A London Removals Company May Not Be Enough For The Job
Moving offices within London is typically made much easier with the help of a London removals company. Moving your office abroad, however, will require the use of specialist movers who can help handle moving items from one country to another.
Just like professional movers in the UK, an international removal company can help provide moving and transportation services for those who are looking to relocate, only this time, they can help you move even overseas.
Aside from transporting your items abroad safely and securely via land, air, or sea freight, you may also hire them to help you pack your belongings or arrange long-term removals storage services for you.
If you are looking to minimise the cost of an international removals job, you may want to consider taking only essentials with you, transporting them yourself if possible, and purchasing insurance for your belongings. It also wouldn't hurt for you to explore your options and get service quotations from more than one international removals company.
You may be asking, "Can a London removals company also offer international removals services?" Well, the answer is yes! Just make sure to discuss your needs with your prospective removals service provider so that they can either help you out or point you in the direction of someone who could.
Here are more Benefits To Hiring A Moving Company For Your Business Move.
You May Have To Deal With Cultural Differences or Language Barriers
Cultural differences are nothing to worry about if you have the patience and the commitment to understand your destination country's culture. Doing otherwise may, in the long run, cause staffing issues or marketing strategy blunders that may put your company at risk.
Language barriers may also be an issue that you'd have to deal with when moving your office to a country that has an alternative language. If you are not fluent in your new country's language, it is very much advisable to learn even just the basics. After all, language barriers may lead to major miscommunication with local staff, customers, and suppliers. This, in turn, may be detrimental to your company's overall standing.
To avoid regretting moving your business and office to a new country, it would be best for you to get a feel of it first. Try to explore and visit it as much as possible before deciding if your prospective country is ideal for you and your business.
Business Laws Will Be Be Different In Another Country
Business laws, rules, and regulations differ between countries. Therefore, it is crucial that you do some research and, if possible, seek expert advice on any and all regulations with which you will have to comply. This includes taxes, business permits, employee welfare, and many more.
It is VITAL that you take the time to learn about these things, as failure to comply may result in expensive fines and even prosecution. If it is possible, you will want to hire someone knowledgeable in all the legalities of setting up a business in your new country. This way, you will have someone who can help you seamlessly transition your office and your business from the UK to your destination country.
You will also want to read up on moving a UK-limited business to another country.
You Will Also Have To Find New Suppliers and Vendors
Moving your business and office to a new country would also mean having to make new contacts and find new suppliers and vendors. You will want to begin the process of getting these things settled long before the big move. Doing so could help make your transition from the UK as quick and painless as possible.
If you are ready to relocate your business and office from London to elsewhere, do not forget to keep these tips in mind and check out our Guide To Moving Offices For Business Owners! Meanwhile, if you are an individual planning on moving abroad for your career, check this out.
Image source: Shutterstock.com