Click here to get this post in PDF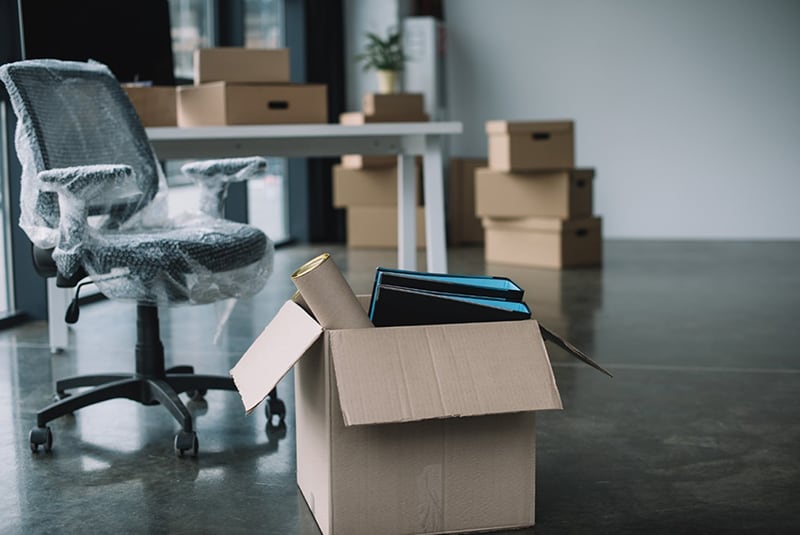 Moving a business from one location to another can be an exciting thing. Yet it's also a lengthy process that requires sufficient planning in order to be executed without a problem.
Are you about to embark on an office move and are wondering what you need to do? If you are, keep reading to learn about everything you need to do when moving offices.
Make a Timeline
Moving everything from one space to another is never easy. This is particularly true when you have multiple workers, all with different tasks and materials.
To streamline things, try to make a detailed timeline that you then stick to. Discuss with your team members how long the move will take, and whether it'll be incremental or all on one day. Small businesses may need three months to get things ready, while larger companies may need up to a year. 
Plan How to Use Your New Space
As soon as you know which location you'll be moving to, it's time to begin designing and optimizing the new space.
Take a look at the blueprint of the new space, or if possible, make an in-person visit. Try to get a good understanding of the layout, as well as things such as storage space and outlet locations. Look for any problems that affect your current office. Can you find ways to avoid these problems in the new space? 
Provide Proper Communication 
Moving an office is a group effort that requires all parties to be on the same page. This means providing constant updates and communication.
In the time leading up to the moving process, it might be a good idea to hold regular meetings. There, you'll be able to provide updates, as well as let your employees know about any changes or setbacks. 
Decide on a Moving Team
To avoid you needing to micromanage your employees, create a team that is tasked with leading the move. 
If your business has different departments, choose a representative from each department to be on the team. They'll then be able to fill you in on the tasks their departments need to do. They can also explain to you what they'll need in the new space, and how the progress is coming along. 
Find the Movers
Choosing a moving company is an important decision, as working with them can either be an awful or wonderful experience. If you're specifically looking for Chicago office moving companies, it's important to know they have the work experience of doing big moves successfully.
Before deciding on a company, make sure you do your research. This means reading through reviews, and if possible, getting referrals from past customers. You should also make sure the contract and prices are clear.
Sometimes, business relocation requires you to set your office things to the side for a period of time. In that case, consider using commercial storage units.
Moving Offices? Follow This Guide
Moving offices from one location to another can be exciting, yet also stressful and overwhelming. However, by following this guide, you'll be certain that you and your employees will get through it without a problem.
For more guides, don't forget to check out some of our other blog posts. 
You may also like: Corporate Moving Guide