Click here to get this post in PDF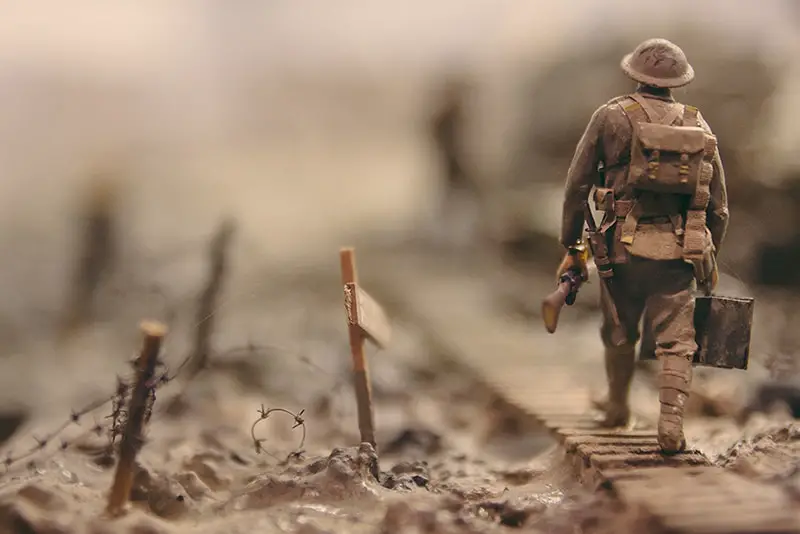 Business is often compared to warfare and this may explain the popularity of Sun Tzu's 'The Art of War' on the reading list of the average student pursuing a master's in business administration. Not only MBA students but business executives, persons interested in personal development, elite athletes and experts of military strategy. The popularity of such a classic text speaks to the wider point of studying successful efforts of the past to refine your present and influence your future and acts as a ballistic helmet against the uncertainties of real-world business problems.
The clear vision of your business is only executed through equally concise and well thought out plans. There is always room for creativity, intuition and style. This should not replace strategy, processes or methodologies. The culture within your company, irrespective of your size, will allow for the diversity of thought and inclusion of other perspectives.
There simply needs to be 'the way things are done' in your company. Some default level of order when unexpected challenges arise. Systems that work no matter who is in the position.
Let's refer to the industry of high ticket closing for an example. The art of getting people to pay for a relatively expensive product or service must be elevated to a science, for this to be done consistently. A science, in that it is done in a specific manner to get a guaranteed result.
Requests are clearly answered, concerns are pre-empted and resolved before the client even thinks of them and the value added to your life as a result of investing in this product or service is always emphasized. Costs then become a relative concept and are no longer the main focus of the conversation. This results in another high-ticket closure.
Most people given the right training will achieve the intended results based on the systems and processes that support them. The individual succeeds due to the clarity of the process. Strategies simplify success. Please look at an 'average' day in your business to see how your systems, strategies and methodologies are working for you.
Your early morning rituals set the tone of your day and this tone impacts the culture of your business environment e.g. DVF, Tesla and Dusko Poppington are primarily reflections of Dianne Von Furstenberg, Elon Musk and Dame Dash respectively. Revisit the vision for your business to see whether your current functionality is aligned with the original vision. Assess your staff because you are only as good as your team. Review the efficiency of your customer service procedures. Check the numbers i.e. periodic returns, weekly sales, unit costs, written customer complaints, credit facilities etc.
Continue to implement strategic thinking as your business grows. Business is like warfare which means you aim for victory with the least amount of collateral damage and live to fight another day. Plan, execute and review. Create systems that strengthen the internal structure of your business because they fortify the longevity of your brand in this rapidly changing and often hostile business environment.
You may also like: Management Skills Defined and Their Importance
About the Author
Malik Muhammad was raised and educated in Jamaica, read law in London and the author of 'Empower Yourself to Succeed'. He created The Empowerment Mastery System to influence, help and inspire businesses to cultivate their visions in a specific time frame. Malik enjoys vegan cooking and quad biking. He is an after-dinner speaker, event host and convenes empowerment seminars internationally.