Click here to get this post in PDF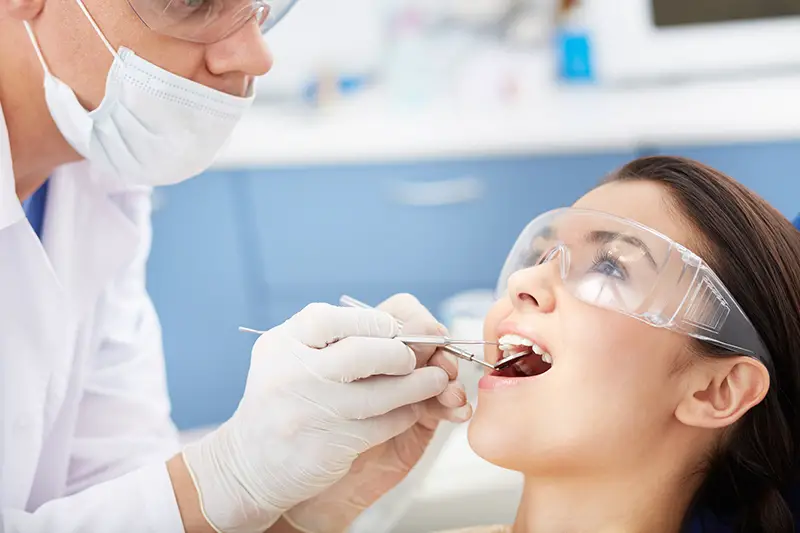 As a business owner in the field of dentistry, it is important to stay up-to-date with the latest trends and advancements in the industry. One of the fastest-growing areas of dentistry is cosmetic dentistry, which includes a range of treatments that focus on improving the appearance of teeth and gums.
Cosmetic dentistry has become increasingly popular in recent years as more and more people are looking for ways to improve their smiles and boost their confidence. According to a recent survey by the American Academy of Cosmetic Dentistry, over 86% of patients who underwent cosmetic dental treatments reported an improvement in their self-esteem and quality of life.
If you are a dentist looking to expand your practice and offer your patients the best possible care, it is essential to understand the different types of cosmetic dental treatments available and how they can benefit your patients. Dr. Sahil Patel, a London cosmetic dentist from Marylebone Smile Clinic, helped us explore the options in cosmetic dentistry.
Teeth Whitening
One of the most popular and affordable cosmetic dental treatments is teeth whitening. This procedure involves removing stains and discoloration from the teeth using a variety of methods, including in-office treatments and take-home kits.
Teeth whitening can be a great way to give your patients a brighter, more youthful-looking smile, and is often a good first step before moving on to other cosmetic treatments. It is also a relatively simple and non-invasive procedure, which means it is ideal for patients who are looking for a quick and easy way to improve their appearance.
Dental Bonding
Dental bonding is a cosmetic dental procedure that involves applying a tooth-colored resin to the surface of the teeth to improve their appearance. This treatment is ideal for patients with chipped, cracked, or discolored teeth, as well as those with gaps between their teeth.
The process involves applying a special adhesive to the tooth, then shaping and curing the resin to create a natural-looking finish. Dental bonding is a great option for patients who are looking for a non-invasive way to improve the appearance of their teeth, as it does not require any drilling or removal of tooth structure.
Porcelain Veneers
Porcelain veneers are a popular cosmetic dental treatment that involves placing a thin shell of porcelain over the front surface of the teeth. This treatment can be used to improve the appearance of teeth that are chipped, cracked, discolored, or misshapen.
Porcelain veneers are a more permanent solution than dental bonding, as they require the removal of a small amount of tooth structure before they can be placed. However, they can provide a more dramatic transformation, and are often preferred by patients who are looking for a long-lasting and natural-looking solution.
Invisalign
Invisalign is a type of clear aligner system that can be used to straighten teeth and improve the appearance of the smile. Unlike traditional braces, Invisalign aligners are made from clear plastic, which makes them virtually invisible when worn.
Invisalign is a great option for patients who are looking for a discreet and convenient way to straighten their teeth, as the aligners can be removed for eating and brushing. They are also a more comfortable and less invasive alternative to traditional braces, as they do not require any brackets or wires.
Dental Implants
Dental implants are a more advanced cosmetic dental treatment that can be used to replace missing teeth and restore the appearance and function of the smile. This procedure involves placing a small titanium post into the jawbone, which acts as a replacement root for the missing tooth.
Once the post has integrated with the bone, a prosthetic tooth can be attached to the top of the implant, creating a natural-looking and durable replacement tooth. Dental implants are a great option for patients who are looking for a long-lasting and functional solution to missing teeth, and they can also provide a significant improvement in the appearance of the smile.
You may also like: Top 4 Advantages To Outsourcing Your Medical Billing
Image source: Depositphotos.com