Click here to get this post in PDF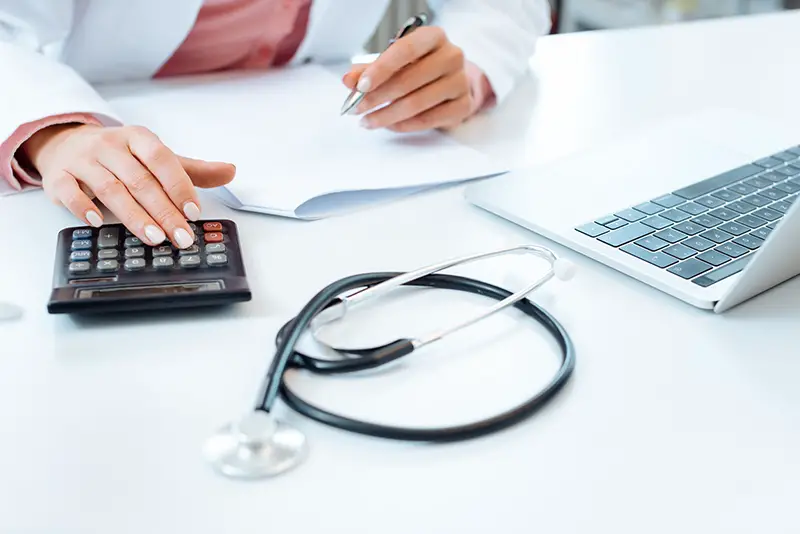 The primary objective of healthcare providers is to provide their patients with high-quality care every day. 
Besides, they also have to complete other administrative tasks like medical billing, credentialing, and coding. 
The provision of medical billing services can be entrusted to reliable companies, such as Quest National Services, or in-house healthcare billers can perform it.
If you are searching for a "medical billing company near me," read on to understand some of the benefits of hiring one.
What Is Medical Billing Outsourcing?
Medical billing outsourcing is hiring third-party companies to handle your health facility's billing process. Being a physician and tending to patients is not a simple task. Once you visit a healthcare facility, you will see physicians, nurses, and healthcare assistants, but a healthcare facility hires third-party agents to carry out the healthcare facility's billing process. Practices can save money on training staff and software by outsourcing their medical billing operations.
Below are the top 4 advantages of outsourcing your medical billing
1. Focus More On Patient Care
Medical billing is time-consuming and distressing. As a medical practitioner, you don't want to attend to patients and still attend to the medical billing processes. The importance of a third-party agency comes into play at this point. You are more likely to have an edge over your competitors as you concentrate on your core competencies.
2. Improve Your Cash Flow And Revenue
Cash flow disruptions result from inaccuracies in the medical billing process. For example, suppose the in-house medical biller is away on vacation. In that case, it's most likely that claims will be postponed until the return of the medical biller. 
Their absence automatically takes a toll on your cash flow. So should I hire a "medical billing company near me?" The answer is a resounding yes. A third-party agency resolves all your cash flow issues and approves claims quickly. 
3. Improve Your Patients' Satisfaction Levels
A medical billing agency plays an instrumental role in the overall productivity and reputation of the practice and the ability to perform functions accurately. Optimum billing workflows and staying competitive require healthcare automation solutions. Below are ways an outsourced medical billing agency can increase patients' overall satisfaction.
By guaranteeing clear billing communication
By providing the most accurate information to patients
By ensuring a standard collection process
By checking claims
By supporting patients with payment queries
4. Ensure Staffing Consistency
A healthcare facility may experience workflow interruptions from in-house billers due to their unplanned absence. As a result, it would be prudent to hire a third-party agency, as it ensures that all the tasks to do with medical billing and coding are done efficiently, even in the absence of one of their team members. 
Third-party agencies are equipped with contingency plans to ensure that no billing process is affected and that all functions are undertaken properly and timely.
Outsource Your Medical Billing 
If you intend to focus on providing your patients with the most effective medical services, a third-party "medical billing company near me" can help you achieve that by taking care of the billing process. Go for one that has solid references and proven expertise.
You may also like: How to Select the Right Medical Billing Company
Image source: Depositphotos.com