Click here to get this post in PDF
Business writing is an essential aspect of doing online business. Using clear and persuasive language can increase your chances of scoring new customers. People associate impeccable grammar and formatting with professionalism. A well-written text is fundamental for your brand image. Sure, you're trying to inform, but you're also looking to impress. Let's analyze some of the basics of writing good corporate content.
1. Consider your readers 
The first thing you should consider before writing is your audience. Try to outline your readers and see from their perspective. After all, you're writing the text for them. So, ask yourself some basic questions:
How much do they understand about the subject matter?
Your audience's level of comprehension should dictate your style of writing. Are they novice, intermediate, or expert readers in the field? Do they understand complex terms, or do you need to slow it down? Figure it out and write while keeping their preparation level in mind.  
What's their interest level?
Some readers may want you to go into detail, while others want an overview of the topic. It's your job to understand how much detail does your audience want. Writing too much or too little can diminish engagement. It's crucial to hit the sweet spot to keep readers scrolling through your file.   
What do readers expect from your text? 
Lastly, you'll need to understand what do your readers seek from your content. Are they looking for clarifications, are they searching for a product or service, are they looking for business collaboration? Depending on your market, readers may have different intentions. Not all read to get informed; some may want other things. Keep this into consideration when writing. Cater to the main objectives of your readers.    
2. Follow a writing process 
After identifying your audience, it's time to set-up your writing process. It would help if you created a good work environment with all the tools to help you write. First of all, there are a few writing apps you should download/bookmark:
Having quick access to these instruments will help you a ton. You'll save time, produce better texts, and lower error incidence. Make sure your working from a device that's fast, secure, and has a stable internet connection. Working with different files and internet resources carries some risks – it would be best to get an antivirus for your PC. 
Now that you have the tools, it's time to sketch-up your writing process. Primarily, you're looking at a few standard steps:
After considering your readers, establish a final purpose. Have a clear idea about who, what, where, when, why, and how.  
Gather facts and data through research. Use logic to prove your points through arguments. Avoid phrases such as "it's widely known" or "we all recognize." Don't take anything for granted. 
Sketch a layout for your text before you start. Put your main ideas into chapters and paragraphs. You won't go wrong with a classic introduction, body, and conclusion. 
Start writing and let your words flow. Don't worry about word count or formatting, for now. You'll have multiple drafts by the end; each version will be better than the last. 
Revise each draft and trim unnecessary or repetitive words/phrases. Make sure your ideas flow harmoniously. Put yourself in the reader's shoes: you're reading the text for the first time, are you pleased with the result? If not, re-edit until satisfied.   
Proofread until perfection 
Finally, when you're happy with how the text flows, it's time to correct grammar and formatting. Check for typos, grammar mistakes, and punctuation errors. Try to keep phrases short and in an active form.    
3. Read it out loud 
The final step is to ensure the content is ready to go live. Recite the text out loud to see if it reads well. The content should flow naturally without stutters, strange pauses, or lingering expressions. You can also listen to Word's voice assistant read it to you automatically. 
Another helpful idea would be to grab a friend to read it for you. Better yet, a work colleague would provide better input about your text. In any case, feedback is vital. Getting a second opinion will allow you to perfect your skills and make sure the text is adequate.      
Well-written business pieces require time, energy, and experience. Before starting, consider your readers' knowledge, interests, and expectations. Gather the trade tools and devise a writing plan consisting of establishing an objective, researching, structuring, drafting, editing, and proofreading. Read the final product out loud and seek feedback from colleagues and friends.  
---
Business Writing Tips to Boost Your Career
---
About the Author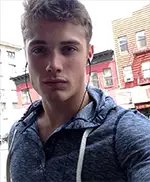 Sebastian Rice has been working as an editor and a copywriter at a paper writing service in London for 3 years. He is also a professional content writer and journalist in such topics as inspiration, productivity, education, and technologies.