Click here to get this post in PDF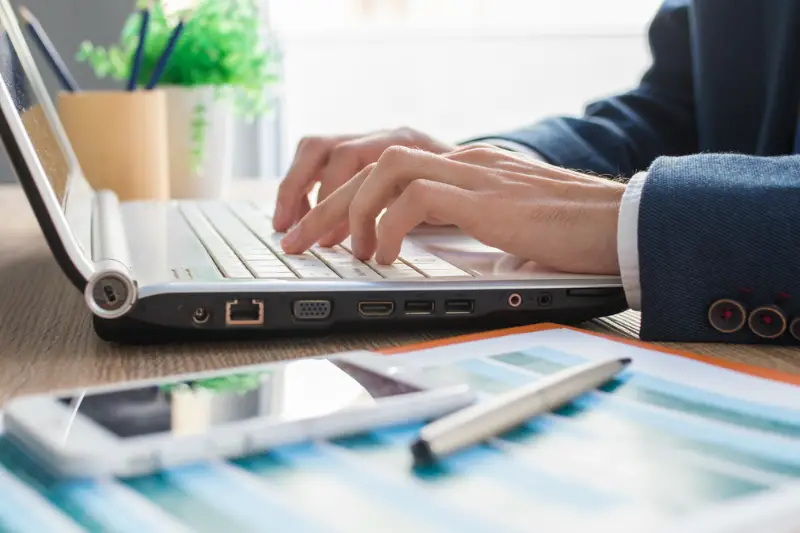 Unintentionally using poor grammar in your writing can make you look unprofessional or even incompetent in many contexts. Starting your sentence with a conjunction, a misplaced comma or a dangling preposition are crimes that can send you straight to grammar jail in formal writing. This is even true of certain copy. If you do it by mistake.
In your sales copy, however, the tone often dictates the language and even the grammar. There are exceptions and exceptional circumstances where you can and even should break the rules. Read on to discover some of the top examples you can choose to disregard if need be.
1. Conjunctions
Proper grammar dictates that you shouldn't start a sentence with conjunctions such as 'and' or 'but'. But, when it comes to sales copy, beginning a sentence this way can make you sound more conversational and appealing to your potential customers.
If you find yourself unsure about what sort of tone you want to set and the kind of grammar you want to include you can always ask a top SEO consultant in Brisbane for advice in creating world-class copy.  
2. Contractions
In academic writing, a formal context or any time that you wish to be taken a little more seriously, you should not use contractions. They make you sound informal, but are also excellent tools to help with the flow of your writing when the situation calls for it.
There are many ways to improve your digital marketing, and engaging better with your target market is a big one. Contractions like 'we're' and 'you're' can make the audience feel directly spoken to far more than a more jarring 'you are'.
3. Punctuation
There are very strict rules for how to use punctuation in the correct way, and to a certain extent you should still obey them. Just because it is sales copy doesn't give you a licence to use exclamation marks at the end of every sentence, so please don't!
You can, however, choose to use more dashes or commas than you may use in more traditional forms of writing – but only to make a point or cause your reader to take note.
4. Slang
The use and misuse of slang, even in sales copy, can still be a no-no. Slang can make you sound lax and lazy and put across entirely the wrong tone when used in most types of writing. There are times, though, when using slang can elevate your sales copy and really help you connect with your ideal audience.
The first thing to consider is your target audience, where they are and what they want. Slang can help you sound natural and approachable, but remember to avoid anything that may be harder to understand. You also don't want to cause offence or set a tone that doesn't fit with your brand.
5. Dangling prepositions
Dangling prepositions are where the last word of the sentence is a preposition, which can leave the sentence feeling unfinished and fragmentary. You don't tend to see words like 'on' or 'to' at the end of a formal sentence, but it can work well in sales copy to get your point across or ask a question. We use it from time to time, but are you going to?
Final thoughts
Sales copy is almost like poetry. It doesn't have to follow the same rules and structures that more formal writing does to make the right point or sound correct. The aim is to connect with your audience. To produce 'scan-able' and clear copy that allows your audience to understand what you mean. And if that means certain grammar rules go out the window, then so be it.
You may also like: 6 Tips for Writing Sales Copy That Gets Results
Image source: Depositphotos.com