Click here to get this post in PDF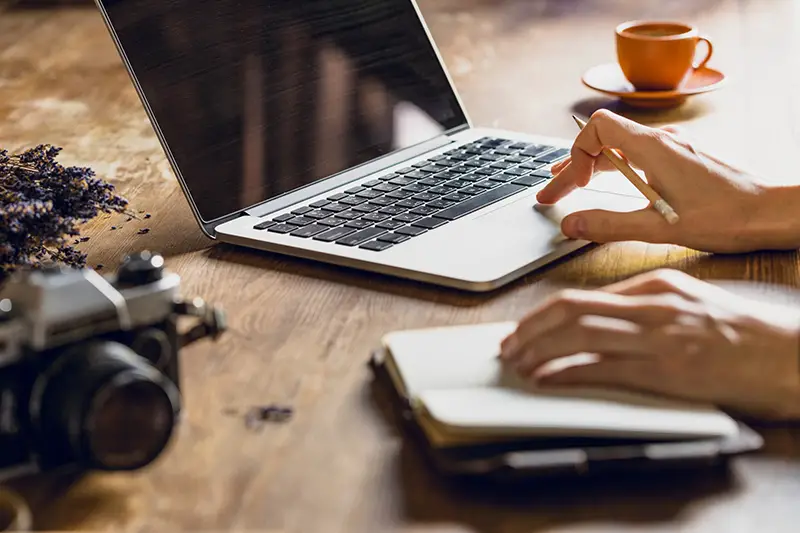 In the modern world, you can produce anything and sell it for any price. The main thing in this intricate business is to independently give enough value to your business, service or product created by you. So, from any hobby, you can make a very highly paid and grateful work. This is often associated with more creative directions.
For example, blogging has appeared in our world for a long time. It can be in various formats, and we consume information from blogs almost daily. Blogs are divided into several categories depending on the type and nature of the content shared by the author. So, there is photoblogging, written blogging or, for example, videoblogging. Videoblogging is one of the most popular, mainly exists on the well–known platform – YouTube. This is a really popular video hosting service that has been positioning itself competently for a long time. Even a slightly modified logo YouTube is trustworthy and memorable.
In the world of blogging, almost everyone talks about monetization. This can be heard even from those who have never engaged in blogging. And this activity, of course, is closely related to making money. This is due to the fact you want to work and give high-quality content for money and not just wasting time and effort in vain. Undoubtedly, many people categorically do not perceive blogging as a full-fledged and time-consuming job. The reason for such assumptions is a lack of understanding of what exactly bloggers do and what benefits they bring to society. It seems these people are just doing what they love; what should they pay for?
However, a favorite thing can be in any field, and it is different for each person. Not everyone is eager to engage in blogging. Nevertheless, if you look more globally at this issue, you can discover a lot of new matters. How to treat this type of activity? Is it a hobby, an additional income, or even a full-time job?
The answer to such questions depends more on one's own perception. Blogging can be understood in different ways. For someone, this is just a favorite thing, and he is not waiting for earnings. For someone, money, in this case, is a pleasant and unexpected bonus, and someone prefers blogging as their main job. Thus, only the blog's author can accurately highlight the meaning of blogging.
However, just because you earn some money by blogging doesn't mean you're in business. Any hobby can bring at least a little income. For example, someone knits clothes, weaves bracelets or creates original bags. However, if a person does not seek to make a stable profit from a hobby, it will simply be a small income. There is a similar situation with blogging. If a blog does not generate income yet, but you approach it as a business matter, carefully and diligently work on it, then it by degrees, becomes a business.
What is the difference between a business and a hobby and obtaining a stable income? The business approach always assumes the presence of a more or less specific plan aimed at making a profit, keeping records and a separate bank account. One of the main criteria of a blog as a business is the need for constant and time-consuming work on content, attracting subscribers and many others. The content should contain not only what you want. It should meet the needs and interests of your subscribers and potential audience. The most difficult issue is to satisfy the interests, preferences and desires of different people who consume your content.
Like any activity, blogging has its advantages and disadvantages. Among the advantages, we can single out a very easy start to work. You can come to blogging and start writing articles or shooting videos without much training and education. It is not necessary to buy expensive equipment at the initial stage.
To date, numerous resources tell you how to make a plan, what to add to the content, with what frequency to post articles, posts or videos and at what time of day it is best to do it. In addition, we are surrounded by a lot of free information and tips for running any type of blog.
Another nice matter is that blogging can easily be combined with other work, especially if you work remotely. The blogger makes his schedule. This is important to consider when starting a blog when this activity is not yet profitable.
You can't do without minuses anywhere. Firstly, there is no guarantee that blogging will bring you fame and success immediately. Of course, some projects immediately become popular, but in most cases, you have to wait a long time for success and profit accordingly. Many people quit blogging at the initial stage mainly for this reason. First, you must work hard for a long time to become recognizable and earn a stable income. Secondly, for your personal financial security, you need to work at another job where you regularly receive a salary.
You may also like: An Introduction to Blogging
Image source: Depositphotos.com