Click here to get this post in PDF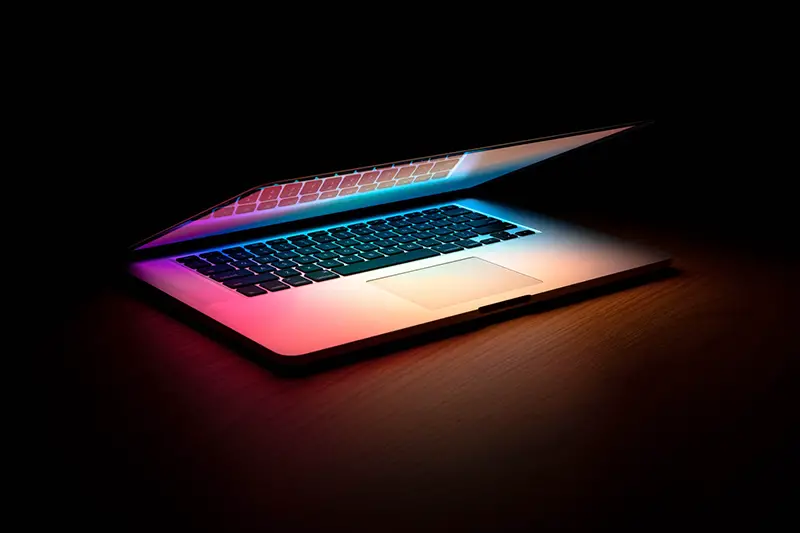 Nowadays, to cope with the upgrading trend of tools and gadgets, you also need to pivot accordingly. Also, your laptop as a finance analyst should have at least minimum needed specifications provided on it. So that, it never let you down while doing your job.
Financial modeling plays a vital part in business strategy as it tells about a company's expenses and earnings, with help of which one can predict how the company will react to future risks or situations. Now, if you do financial modeling and you need a new device because the old one is not good enough for you. What do you do? How do you select a laptop that is the best fit for you? You might also ask, "where to sell my laptop for cash"? Do not worry; I have got you covered. Try the quickest method by searching "Where I can sell my Laptop" online as your keywords, which will generate answers to your inquiries.
After doing some research and taking suggestions from experts in financial modelling, I have compiled a list of laptops that will serve you best in completing your tasks.
Wait a minute before you start skimming through the list; I would suggest scrolling down the article and reading what features you need to keep in mind while narrowing down your choices for your prospective laptop. That knowledge will make you aware of the features that you need from your device. Once you read that, come back up and review the list.
So, without further ado, let me give you my list of the best laptops for financial modeling experts.
Apple MacBook Pro with Intel Processor 
This item from apple has the 10th generation Intel Core i5 with four processors. It comes with 16GB RAM and large storage of 512GB SSD. The financial modeling experts have to deal with large amounts of data, so excess storage feature in the gadget is of greater utility for them.
The cherry on top for the user is that this item is beautified with a quiet keyboard having a 1mm travel distance and an escape key that allow easy switching between spreadsheets and other tasks, making it the best laptop for small business owner. Furthermore, with its 13 inches display and Intel Iris Plus Graphics, the user can see their data display vividly. 
A big plus is that the laptop also comes with a 10 hours battery life, so long hours of work for our financial modeling professionals are done without interruptions even when they are on the go. The flipside of the item is that it does not have a good cooling system but other than that the product comes with good quality features and is highly recommended.
Features:
Display: 13 inches  
Graphics: Intel Iris Plus Graphics
Processor: 10th generation Intel Core i5 
 Memory: 16 GB RAM with 512 SSD
Lenovo ThinkPad E15 15.6″
This ThinkPad from Lenovo is the best laptop at a very affordable price for finance major students.  It is important for students to have an efficient gadget that can help with assignments and not to buy dissertation UK. It offers 15.6 inches FHD with Intel UHD 620 that enables a lively image. This product also has a 10th generation Intel Core i7-10510U processor that can speed up to 4.9GHz.
For storage and quick access, this device has 16GB DDR4 RAM and is blessed with 1TB PCle NVMe SSD and 2TB Hard disk. Its large storage space and RAM is great news for large data handlers. 
A big plus to the item is the existence of security features like Thinkshutter cover and biometric fingerprint through which the data and privacy of the user are secured and protected. The tiny issue in the item though is that it can be frozen at times which can be erratic for the user so keep that in mind before you make the purchase.
Features:
Display: 15.6 inches FHD with (1920 x 1080) resolution
Graphics: Intel UHD 620
Processor: 10th generation Intel Core i7-10510U (with clock speed up to 4.9 GHz)
Memory: 16 GB DDR4 RAM with 1TB PCle NVMe SSD and 2TB HDD
Acer Aspire E 15
This Acer laptop is the 8th generation Intel Core i7 with quad-core processors. It is the best laptop option in the most affordable price range. 
With 15.6 inches wide display and NVIDIA GeForce graphics card, it provides a well-detailed image for the financial modeling user that utilizes F.A.S.T Graphs and Maple Soft like software.
With a 16GBDDR4 SDRAM and 512 GB SSD, the gadget allows for great storage and fast processing of the files. Such features are incredibly helpful for the user who stores high amounts of data and requires multi-tasking. Plus, its light weight of 4lbs and long battery life of around 10 hours are icing on the cake for the user. 
The downside of the item though is that the laptop charger is of not high quality and can stop working after some time usage. Will all those features intact I highly rate this product.
Features:
Display: 15.6 inches FHD with (1920 x 1080) resolution
Graphics: NVIDIA GeForce
Processor: 8th generation Intel Core i7-8565U (with clock speed up to 4.9 GHz)
Memory: 16 GB DDR4 RAM with 512 GB PCle Nvme SSD
ASUS ZenBook 13 Ultra-Slim Laptop 13.3
This ZenBook from Asus comes with 13.3 inches display and 5.65 inches touch screen. The touch screen has an app switcher which allows for performing various tasks simultaneously. 
So, if the finance majors or analysts have to switch between their excel sheets and their playlist on Spotify, they can do that smoothly with app switcher. 
The gadget is a 10th generation Intel Core i7-1050u with the speed that can boost up to 4.9 GHz. With its 16GB RAM and card of 512GB PCle NVMe, the item allows for greater storage and fast pace work. 
Furthermore, its average 9 hours battery life and low-price range make it a worthy laptop for students. The drawback though that the laptop can get really hot with usage so keep that in mind before narrowing it down for purchase.
Features:
Display: 13.3 inches FHD 
Graphics:  NVIDIA GeForce MX250
Processor: 10th generation Intel Core i7-10510U (with clock speed up to 4.9 GHz)
Memory: 16 GB RAM with 512 GB PCle Nvme SSD
ASUS – ROG Zephyrus G14 14″
The third entry in our laptop list is from ASUS. It is a 3rd generation AMD Ryzen and has 16GB DDR4 RAM. For the lovely display, it boasts 14 inches FHD display and possesses a graphics card of NVIDIA GeForce RTX 2060 which provides for a wonderful distinct color image. 
Moreover, for storage, this laptop has a 1TB SSD card. So, if you are using financial modeling software like I balance Modelling Solutions, AXIS, or Quantrix your files can be saved without causing lag in your laptop. 
The flip side of the laptop though is that the fans can be loud but given its lightweight and amazing features, it is surely worth the purchase.
Features:
Display: 14 inches HD with resolution up to 1920 x 1080
Graphics: NVIDIA GeForce RTX 2060
Processor: 3rd generation AMD Ryzen with 2 processors
Memory: 16 GB DDR4 RAM with 1TB SSD
MSI PS42 8RB-059 14
This laptop in the list has an eight-generation Intel Core i7-8550U processor with 16GB DDR4 Ram. The RAM and processor combination makes it of great utility for the user requiring fast and rapid performance.
With 14 inches display, a greater resolution of 1920 x 1080, and NVIDIA GeForce graphic chip, this laptop presents a mesmerizing picture of the data. For storing your files, the device has a 512GB SATA card.
For your privacy and data protection, it has an inbuilt security feature of the touch sensor. So now you have don't have to worry about computer data breaches. 
With its incredibly lightweight of 2lbs, it is easier to carry anywhere at any time. Additionally, its inbuilt cooler boost keeps the heat away when excess heavy usage makes it hot. Although the speakers of the product are not its forte other than that with all these wonderful features in place this product is worth putting on your shopping list.
Features:
Display: 14 inches HD with resolution up to 1920 x 1080
Graphics: NVIDIA GeForce MX 150
Processor: 8th Generation Intel Core i7-8550U
Memory: 16 GB DDR4 RAM with 512GB SATA
Microsoft Surface Laptop 3 – 13.5″
This Microsoft Surface has 13.5 inches display with a maximum resolution of 2256 x 1501. With a graphic processor of Intel Iris Plus, it provides for a vivid picture. The presence of 256GB SSD and 8GB RAM makes it an incredible device for enhanced pace and storage. 
What also makes this device worthy of purchase for financial modeling experts is that it has a fine keyboard finish and around ten hours of battery life. So now you can do long hours of data entry with no disruption whatsoever. Just like the HP new Specter, this laptop offers a 360 degree hinge.
The reported issue though that the fans can get loud and the laptop can get hot even with not very heavy usage. So bear that in mind before you swipe that credit card. 
Features:
Display: 13.5 inches HD with resolution up to 2256 x 15014
Graphics: Intel Iris Plus Graphics
Processor: Intel Core i5-8550U
Memory: 8 GB RAM with 256GB SSD
Dell Inspiron 5000 15.6
This Dell Inspiron is the last entry on the list for the financial modeling experts. It has the tenth generation Intel Core i7-10657 G7 with 16GB DDR4 RAM. With such a powerful RAM and processor the user can now run various tasks with no fear of a lag in the device. If you're on a tight budget and don't have too much to spend on a laptop, this is the right product for you.
Since our financial analysts' tasks are associated with accounting and data entry, a great wide display is vital for the user. This gadget solves that problem by boasting 15.6 inches FHD screen with a max resolution of 1920 x 1080. 
It also possesses an Intel UHD Graphics chip that allows for a lovely display with a vibrant image. The presence of a backlit keyboard makes it easy to work in dim light. Yet, with all the finer features intact the speakers and microphone quality of this item is not very good. That is the only reported issue in this otherwise great product from Dell. 
Features:
Display: 15.6 inches FHD with resolution up to 1920 x 1080
Graphics: Intel UHD Graphics
Processor: 10th generation Intel Core i7-10657 G7
Memory: 16 GB DDR4 RAM with 512GB SSD
Now that list is finished, here is the basic guide of what to look for if you are considering a purchase.
The thing to Keep in Mind before the Purchase:
Here are things to keep in mind before purchasing a laptop for financial modeling. Since these particular users need to do data entry, so firstly they need a decent numeric keyboard. Secondly, to have a good view of their presentations and balance sheets, they also require a bigger screen with greater resolution. 
Additionally, fast CPUs and larger storage cards are a big plus for financial analysts. I compiled the list above with these needs and features in mind. So go back up and start reading before you invest in your future gadget.
Also, read the article of Xiaomi Mi Notebook 14 Silver Laptop Intel Core I5 10Th Generation Review And Unboxing
Final Words:
With all said and done, even if you still are scratching your head and confused. Do not worry, I will give you a recap of what the article was about and what is your line of action after skimming through it. The task of financial modeling requires a good keyboard, decent storage, and greater display from a laptop. 
With those requirements in mind, I compiled a list of the top laptops that will serve the needs of finance students and professionals from the finance field.  The good and bad features of the items have been listed. So, you make a wise choice without having a buyer's regret later. With that in mind, now you may go back up again and read up on the list to select the choice that will serve you aptly in your financial modeling tasks.
You may also like: The Importance Of Technology In Business Growth
Image source: Unsplash.com