Click here to get this post in PDF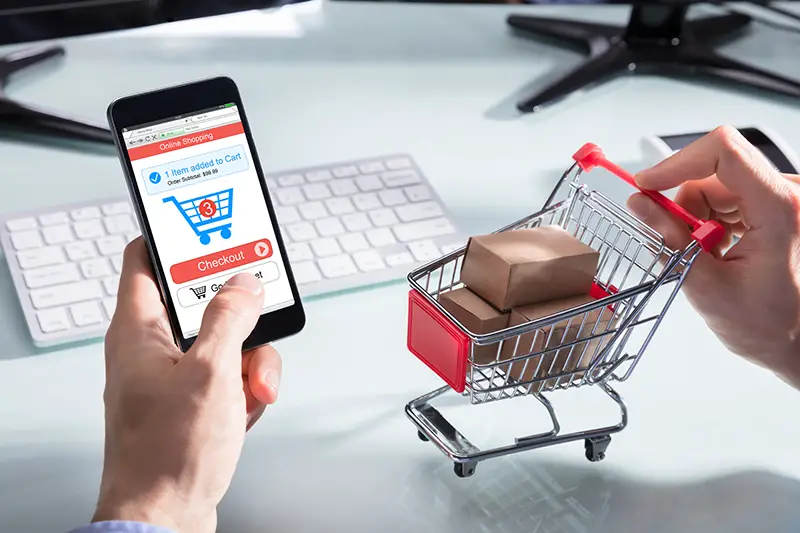 With Canadians regarded as one of the heaviest internet users in the world, it's no surprise that the country has a very strong eCommerce presence. With traditional brick and mortar retailers increasingly focusing on their online offerings and new, purely online companies entering the market, the Canadian ecommerce sector is constantly changing and evolving. To help you make sense of it all, we've delved into website analytics tools to bring you the top 10 performing Canadian ecommerce sites.
US-born company Amazon leads the way with its global site, Amazon Canada. Offering an extensive selection of electronics, home appliances and more, the site has become the go-to place for consumers looking to buy goods online. Amazon also offers a range of other services, including free shipping and streaming content.
A local success story, Home Depot Canada has found its niche in the home improvement and garden category, focusing on products like appliances, kitchen and bathroom remodeling ideas and power tools. The company also offers a wide range of related accessories, such as gardening equipment and patio furniture.
Another US-born company, Newegg Canada is a leader in the computer hardware and technology space, with a focus on software, consumer and professional electronics and video games. The company has a large international footprint and boasts an extensive selection of products from a wide range of brands.
Despite its smaller size, the Canadian eBay site has managed to carve out a niche as a top ecommerce destination in the country,  thanks to many features that appeal to customers. For example, the site's search engine is designed to help shoppers find what they're looking for quickly and easily. In addition, the site offers a variety of payment options, from PayPal to credit cards and bank transfers, making it easy for users to purchase anything from anywhere in the country Best Ecommerce Platforms in Canada
The Canadian version of the popular classifieds site Kijiji also has an ecommerce component. The site allows visitors to buy, sell or trade a wide range of goods and services, from electronics and home goods to cars and clothing. Kijiji has a vast international presence and is a top ecommerce site in countries including the UK and Australia.
With so many choices available, deciding which ecommerce solution is right for your business can be difficult. The best ecommerce platforms for you will be the ones that meet your specific needs, such as payment methods, inventory management capabilities, a user-friendly interface and more. With more and smaller businesses turning to ecommerce, now is the time to get started!
You may also like: Best Ecommerce Marketing Strategies
Image source: Depositphotos.com