Click here to get this post in PDF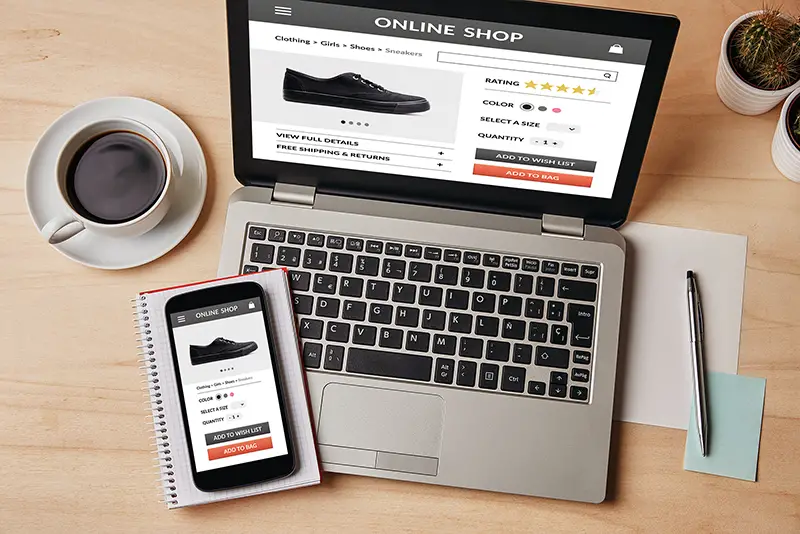 Because online shopping is rapidly displacing traditional retail, businesses from a variety of industries have invested heavily in e-commerce to please their customers. However, with so many e-commerce platforms to choose from, picking the right one for your business can be difficult. So, are you hoping to seize this fresh opportunity? SleekFlow is here to help you find the best ecommerce platform for your business. Also, the e-procurement software looks after the procurement process of the sales is complete. 
What is the difference between an e-commerce platform and an e-commerce website?
An e-commerce platform is a place where businesses can not only sell products and services online, but also manage their day-to-day operations, such as accounting and inventory management, marketing, and customer care. To put it another way, it's a hybrid of the front and back offices, with the exception that everything takes place online. Some of the best ecommerce platforms are given below. 
1. Shopify
Shopify is a popular e-commerce platform provider. To set up their store, businesses can start a 14-day free trial. Monthly fees for the basic plan are USD29. You can also connect your Shopify store to an omnichannel messaging service like SleekFlow so that you can speak with consumers right away while keeping track of their orders.
2. nopCommerce
nopCommerce is an open-source B2B eCommerce platform powered by the latest ASP.NET technologies. Although it's completely free and relatively easy to use, it provides robust architecture and sufficient flexibility and scalability. Unlimited customization, rich functionality and high security make it a perfect fit for middle-sized businesses and even enterprises.

Such features as multi-vendor, multi-store, and omnichannel come out of the box, which turns nopCommerce into all-in-one B2B eCommerce software. Thanks to multi-language and multi-currency support, it's ready to scale worldwide. Using the Web API plugin, it's easy to build headless commerce and connect an eCommerce website with a mobile app.
3. Wix
Wix is another popular tool for building a professional website or launching an e-commerce business that accepts online payments. You can make a website for free, but if you want to link a custom domain, accept online payments, or measure traffic using Google Analytics, you'll need to upgrade to a Premium Plan, which costs between USD4.5 and USD35 each month. To chat with consumers, embed a Live Chat widget on your Wix-powered website.
4. Bigcommerce
BigCommerce offers a 15-day free trial, after which you may select from a variety of plans to sell and build your business online. The monthly fee for the Standard plan is simply $29.95. They don't charge extra for transaction time, and you get unlimited items, file storage, bandwidth, and employee accounts. Enterprise can create a strategy that's tailored to your specific requirements.
5. Squarespace
Squarespace offers SEO capabilities to improve site visibility, as well as customizable themes and mobile-friendly websites. You may test it out for 14 days for free, and the monthly subscription starts at USD12 (Personal plan, pay annually). SleekFlow's Live Chat widget is also available for Squarespace stores.
56. WooCommerce
If you already have a WordPress site, WooCommerce is your best bet. Although the plugin is free to use, you must pay for hosting and a domain name. Costs vary and are optional for store administration, communication, SEO, and security. You can select the add-on services that best fit your needs. App integration is also possible, such as using Zapier to link to SleekFlow for automation.
7. Magneto
Magento provides two options, one of which is hosted on Adobe's cloud. The second is a community edition, which is open source and requires a third-party Magento hosting server.
Magento is an Adobe firm that provides e-commerce players with a variety of functionalities. The platform enables you to build a flexible and scalable business from catalog to payment to fulfillment. If you have a developer on staff, this is a good option because coding is an important part of the process. To chat with consumers in real time, add a Live Chat widget to your Magento store4.
8. Square
The Square Online service is a Square product. You can begin selling online without paying any monthly fees and simply a tiny transaction cost. Free features include automatic inventory management, order sync with Square POS, and Instagram integration.
9. Handshake
Handshake is a one-of-a-kind e-commerce platform. It allows you to handpick unique items to sell in your store from a wholesale marketplace. Handshake's team handpicks unusual, trendy products and lets you choose what to offer from this one-of-a-kind marketplace.
The interface is simple and allows you to choose from a wide range of products quickly.
Using Zapier, Handshake connects to programmes such as Xero, Invoice Ninja, DropBox, Google Sheets, and others.
10. Liferay
For your ecommerce firm, Liferay can help you develop individualized web experiences.
Customized workflows, inline editing, dynamic publishing, localization, and adaptive media are among the product's capabilities.
Though it offers more customization options than most other tools, the setup can be confusing for those who are unfamiliar with such platforms.
StreamForce (Liferay Salesforce connector), SAP business objects connector, and other extensions are included with Liferay.
Pricing is based on personalized quotations, with the Platinum plan offering 24/7 phone support.
11. Episerver
Episerver pulls several customized site experiences from a single website based on segment, location, or device.
This state-of-the-art tailored e-commerce experience is made possible by AI and machine learning. The solution leverages a sophisticated integration architecture and rules engine to deliver dynamic cart checkout experiences, order management, list management, and more.
As an e-commerce business owner, you'll also benefit from customer-specific pricing. In addition, the programme includes a wide range of premium and technical support services and a substantial amount of educational content.
There is a knowledge base for the software, but only email assistance is accessible.
Conclusion
More people are shopping online using their smartphones or tablets as mobile devices become more common. In 2017, mobile commerce accounted for only 58.9% of all retail e-commerce purchases, but that figure is expected to rise to 72.9 percent by 2021. The future of e-commerce will be shaped by mobile commerce. Any company should optimize its website for mobile devices and make the user experience on mobile as fluid as possible.
You may also like: How to Convert Your Ecommerce Business into a Shopify-Based Business?
Image source: Shutterstock.com