Click here to get this post in PDF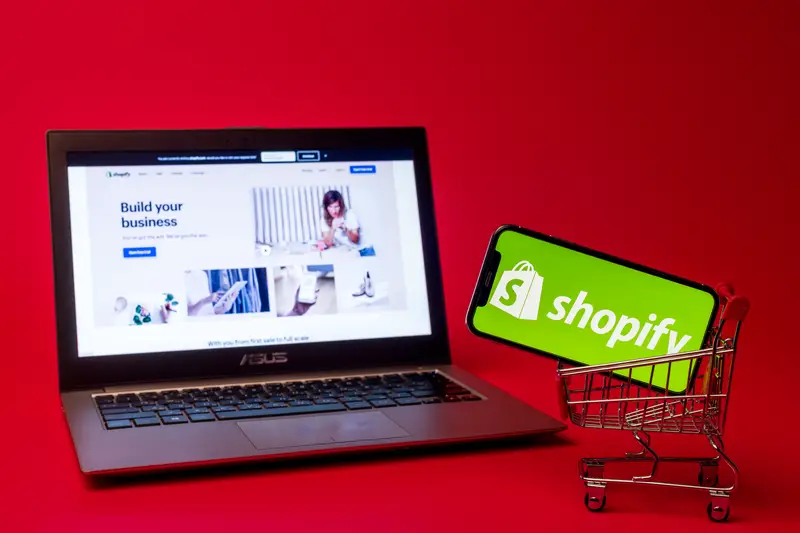 If you already have an Ecommerce website or store for your business, you are doing great since online presence is rudimentary for every business. 
However, did you think about updating it to Shopify?
Shopify is one of the leading online platforms that enable users to develop a cloud-based secure, and fast-paced online store. With more than 5300 businesses relying on Shopify, the platform is powering nearly 426,767 websites. 
Today, we would talk about why Shopify should be your choice for an online business and how you can migrate your website to Shopify.
So, let's get started.
Benefits of Shopify-Based Website 
A growing majority of web development companies offering powerful website development services choose Shopify as their preferred solution for online business ventures for the following reasons. 
User Friendly
Shopify is one of the easy-to-use online platforms. 
The platform is basically a subscription-based platform that enables access to several themes and plugins that one can modify as per their convenience. 
Mobile Friendly
Websites that are not mobile-friendly do not offer sustained performances. 
On the flip side, websites developed on Shopify are mobile-friendly, allowing users to access websites and get insights into offered products and services. 
Support and Security
Since Shopify-based Ecommerce websites are growing in number, it ensures performance support to customers ensuring maximum customer care. 
Also, Shopify is one of the secure platforms for Ecommerce websites.
SEO Performance
Since Shopify is developed on extensive infrastructures, it offers a lot to every Webmaster with rapidly loading web pages. 
Consecutively, it offers strong SEO services than any other Ecommerce website platform. 
Shopify includes several other benefits, making it a complete website development and support package for Ecommerce businesses. 
Moving on, let's have a look at how you can migrate your website to Shopify. 
Converting Ecommerce Business to Shopify-based Business
Migrating your Ecommerce website from any other platform to the Shopify platform is a step-by-step process. Following are the important steps included in developing a Shopify-based website.
Set up a Shop
First things first, getting started with the Shopify store requires signing up and creating a store. Doing so requires you to provide basic information about yourself and your business to set the basis of your online store. 
Design and Develop Your Store
The next step is to design and develop your online store on Shopify. The platform provides plenty of themes to choose from and employ for developing your website. 
When choosing a theme, make sure it resonates with your business idea and reflects your brand's image and language. 
You may also customize your theme as per your choice to make changes that suit your need or existing website. Make sure to carefully invest time in this stage, as it sets the visual appearance of your website. 
Content Migration 
Once you are done with the most dreaded part of setting up an online Shopify-based store, the next is to migrate your content to the website from the previous one. 
However, doing so may require you to copy and paste every piece of content to the new website. The manual process might take a long, but it will help you make necessary updates and add-ups to improve quality and remove glitches. 
Data Migration
The next step is to migrate the products inventory and categories, customer data, order details, and more to the new website. 
You may do so by manually entering the data into a new website or importing CSV files from the existing store and embed them into your new Shopify store. 
Organizing Products and Data
Now is the time to modify and customize your product categories, inventory list, and other essential data to ensure your customers have a seamless experience accessing your website. 
For instance, you may create product categories, adding filters, customizing colors and other extra details, etc. Make sure to set up your website in a way that it does not look too cluttered or entirely disjoint. 
Set Up a Payment Method
Setting up a payment method is an important part of your new online venture. 
Since your purpose is to improve the customer experience and bring in more revenue, enabling a secure, easy, and adaptable payment method is what you need to ensure a complete buyer journey. 
To do so, you may use your existing payment method to ensure uniformity, or you may choose from the new and clear payment options offered by Shopify to users. 
Shipping and Logistics Setup
Since we are in the final stages of completing the new website setup, the next step requires you to finalize shipping and logistics details. 
This is where you finalize the optimal channels you would prefer along with their pricing rates. For instance, rates may include flat shipping rates, free shipping rates, price-based rates, weight-based rates, etc. 
Search Engine and URL Optimization 
Once you're done with all the technicalities, the next step is to check the URL redirection and SEO performance. 
This would be a concern, especially if your customers have bookmarked your previous URL, leading to losing your potential clients. To avoid the issue, this is what you need to do;
Login in to your previous website platform
Find the URL Redirects section 
Fill in the details by adding the old URL in the "from" field and the new URL in the "new field. 
Once you are done, click continue, and voila, you have optimized your URL. 
Modify Your DNS Records
You are almost there. The final changes require connecting your new Shopify store to the existing domain. This would require you to change the "CNAME" and "A record" to update to Shopify. 
 Test the Changes, and You're Done
To ensure all your changes are in place and live, place a dummy order to ensure everything works fine. 
Specifically, emphasize the following aspects to ensure maximum performance;
Inventory and categories
Order processing specifications
Inventory
Email Notifications
Checkout processing
Shipping and Taxes
Wrap Up
For businesses to ensure performance, agility, and success, having an online presence is the need of the hour. 
In such cases, a modern, feature-packed and secure website can help the business scale its efficacy and productivity. Especially when it comes to Ecommerce businesses, having a robust online solution is important. 
Subsequently, Shopify can be a suitable solution for Ecommerce businesses to take a step forward in enhancing their customer reach, security measures, and productivity. 
You may also like: Reasons to Choose Shopify to bolster your E-commerce Business
Image source: Dreamstime.com