Click here to get this post in PDF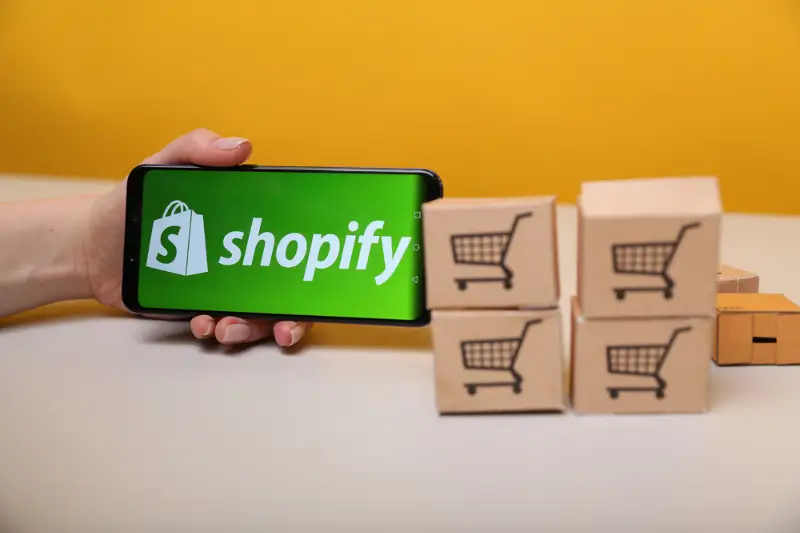 Introduction
In the world of e-commerce, having a reliable and efficient platform is crucial for the success of an online store. Shopify has emerged as a leading e-commerce platform, offering numerous advantages to entrepreneurs and businesses of all sizes. In this article, we will explore the advantages of using Shopify as an e-commerce solution, discussing its user-friendly interface, customization options, powerful marketing tools, secure payment gateways, and exceptional customer support. So, let's dive in and discover why Shopify is the preferred choice for many online businesses.
User-Friendly Interface
One of the key advantages of Shopify is its intuitive and user-friendly interface. Shopify provides a seamless experience for store owners, allowing them to easily set up and manage their online stores without any technical expertise. The platform offers a simple and straightforward dashboard that enables users to navigate through various features and functionalities effortlessly. Whether you are adding products, managing inventory, or analyzing sales data, Shopify's interface ensures a smooth and efficient workflow.
Customization Options
Shopify offers an extensive range of customization options, allowing store owners to create a unique and visually appealing online presence. With a wide selection of professionally designed themes and templates, Shopify enables users to customize the look and feel of their online stores to align with their brand identity. Additionally, Shopify supports HTML and CSS customization, giving advanced users the flexibility to tailor their store's appearance and functionality according to their specific requirements.
Powerful Marketing Tools
To thrive in the competitive e-commerce landscape, effective marketing is essential. Shopify understands this need and provides powerful marketing tools to help businesses drive traffic and boost sales. From built-in SEO features to customizable meta tags, Shopify empowers store owners to optimize their online stores for search engines, improving their visibility and attracting organic traffic. Moreover, Shopify integrates seamlessly with popular social media platforms, enabling businesses to leverage social media marketing and reach a broader audience.
Secure Payment Gateways
Security is a top concern for both businesses and customers when it comes to online transactions. With Shopify, you can rest assured knowing that your customers' payment information is protected. The platform offers a wide range of secure payment gateways, including Shopify Payments, which provides a seamless and secure checkout experience for customers. Shopify Payments is PCI compliant and eliminates the need for third-party payment gateways, simplifying the payment process and instilling trust in your customers.
Exceptional Customer Support
When running an online store, having reliable customer support is vital for resolving issues and ensuring smooth operations. Shopify excels in this aspect by offering exceptional customer support to its users. Whether you have technical questions, need assistance with customization, or require guidance for marketing strategies, Shopify's support team is readily available via 24/7 live chat, email, and phone support. The prompt and knowledgeable support ensures that you can overcome any obstacles and focus on growing your business.
Conclusion
Shopify provides a comprehensive e-commerce solution with a multitude of advantages for online businesses. Its user-friendly interface, customization options, powerful marketing tools, secure payment gateways, and exceptional customer support make it an ideal platform for entrepreneurs and businesses of all sizes. By migration to Shopify as your e-commerce platform, you can streamline your online store management, enhance your brand's visibility, and provide a secure and seamless shopping experience for your customers.
You may also like: Before Choosing An Ecommerce Host, You Should Consider These 5 Key Factors
Image source: Depositphotos.com