Click here to get this post in PDF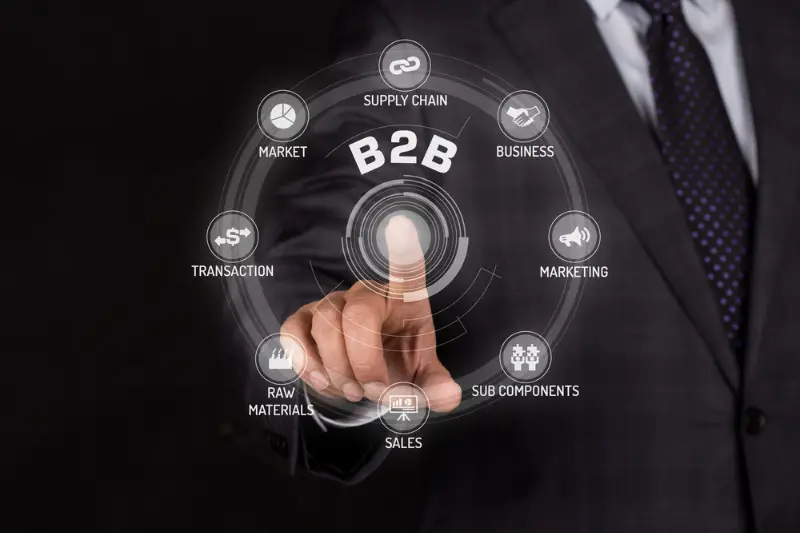 Welcome to the exciting world of B2B eCommerce website development, where opportunities for growth and success abound! In today's fast-paced digital era, businesses are increasingly realizing the immense potential of online sales channels.
If you're looking to elevate your B2B game and create a powerful online presence, this blog post is your ultimate guide. We've gathered the best tips and tricks from industry experts to help you navigate the complex landscape of B2B eCommerce website development successfully.
So buckle up, get ready to break barriers, and let's dive into this transformative journey together!
Defining Your Goals
Before you even start thinking about design or coding, you need to take your time to consider what you want your website to achieve. What are your business goals? Who is your target audience? What kind of functionality do you need?
Once you have a good understanding of your goals, you can start planning out your website's structure and content.
Find the Right Platform
One of the best tips to help you find the right eCommerce platform is to first determine what features are most important to your business. For example, your ideal platform may need to include a CRM integration, a custom storefront, or a product rating system.
Once you have an idea of the features you need, research the different platforms available and narrow down your choices to the ones that satisfy your needs. Consider factors such as cost, complexity, and how easy it is to use the software.
Do some research and compare features before making your final decision. Once you've selected a platform, sign up for an account and familiarize yourself with the interface and tools. Make sure to check B2B ecommerce portals that would aid in website trends development.
Choose a Design Template
One of the great things about using an eCommerce platform is that it usually comes with a wide selection of pre-made templates that you can use as a starting point for your design. Browse through the available options and choose a template that best fits your brand identity and overall aesthetic.
Then, start customizing it to create a unique look for your site.
Add Products and Pages
The best tip for adding products and pages is to start by understanding what content and products are necessary on the site and if any products or changes need to be added at a later date. After understanding the content and products necessary, the next step is to create the product or page.
This should include an outline of the product's features, any images, descriptions, and more. In addition, you should create pages for promotional items, discounts, services, and more. It is also recommended to utilize SEO optimization techniques for each product page and content page.
Explore B2B Ecommerce Website Development Today 
B2B eCommerce website development is a complex process. It requires knowledge and skill. We hope this article has provided you with some of the best tips for making sure you are building a website that is up to par.
With these tips in mind, you can be sure that your B2B eCommerce website development will present an attractive and useful shopping experience for customers.
Remember to take time to consider the user interface, security measures, payment options, customer service features, and other important elements when developing a site for maximum success!
Did you find this article helpful? Check out the rest of our blogs!
You may also like: Your Ultimate Guide to the B2B Buying Process
Image source: Depositphotos.com