Click here to get this post in PDF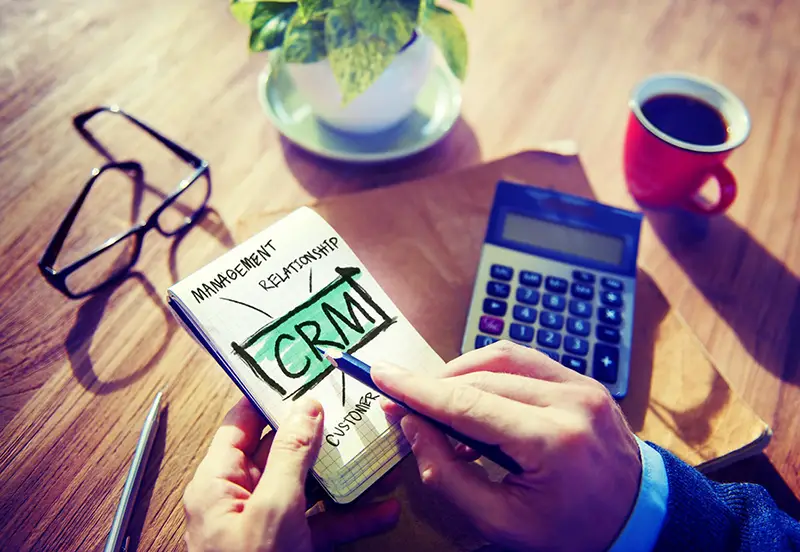 How CRM and ERP Systems Integration Can Automate Workflows
Enterprise Resource Planning (ERP) and Customer Relationship Management (CRM) are the main instruments for business applications, according to 53% of surveyors who claimed they were dominant investments in 2018. Moreover, in 2019, the global CRM software market earned $40,2 billion in revenue. According to new forecasts, the estimation of market revenues are as follows: 
By 2023, the global ERP market size will reach approx. $97 billion.
By 2023, the global CRM market is expected to grow up to $40,26 billion.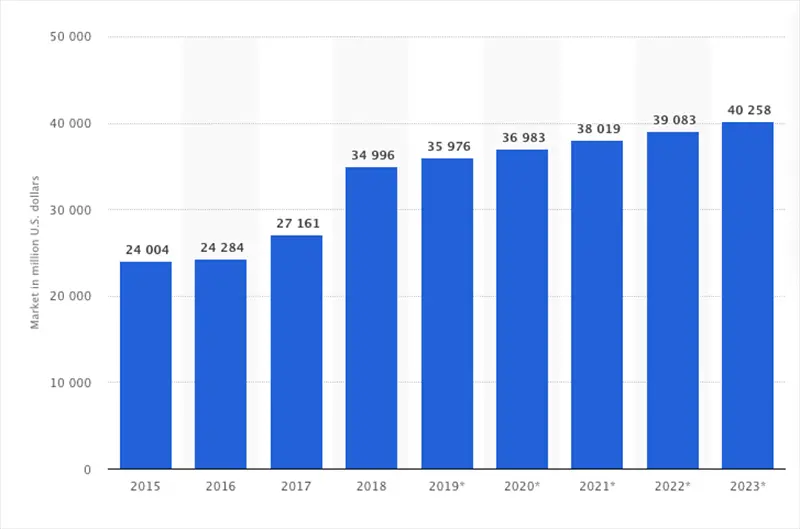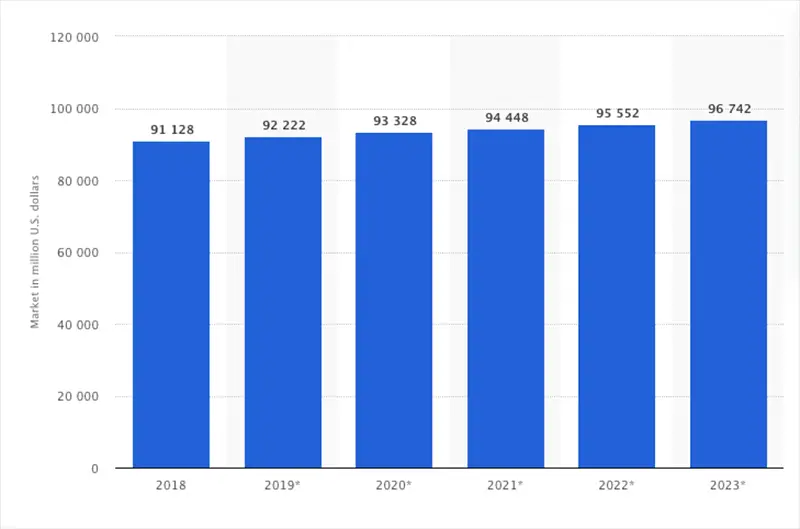 ERP vs. CRM
If your business scales, it is vital to utilize efficient systems for its development and growth. ERP and CRM systems have similar goals in some ways, but their functionalities and toolkit differ. The ultimate goal of data-driven solutions is to raise the return on investments and improve business performance. While the ERP system is geared toward the management of business aspects spanning from logistics to financial data, CRM ensures revenue increases and customer loyalty improvement. 
CRM: Be Closer to Your Customers
According to Salesforce, CRM can enhance employees' efficiency and deliver better customer experiences through automation and simplified collaboration. CRM is a customer-centric approach allowing sales-marketing teams to get synchronized data, improving customer needs, and overall sales performance. It's all about streamlining interaction between team members and the unification of business communications to make the dialogue between clients a way to sell more, faster, and better. 
Leverage these benefits to keep ahead of the competition: 
CRM program helps to handle a significant volume of data 
To boost sales revenue, you need to retain leads' interest and nurture them until they mature to make a purchase. In the Gartner Research report, it is outlined that the automation of lead management boosts revenue to 10% in six-nine months. Therefore, automated nurturing can bring sustainable results when armed with information about their needs and pain points, empowering them to make big buying decisions.  
This technology facilitates your marketing efforts 
Let's imagine you need to create a perfect portrait of your buyer persona. Being equipped with real data about your customer's pain points, behaviors, goals, preferences, and needs, you can identify the buyer's journey and foster the results of your sales teams. With all this data in one place, you have the whole picture of how to nurture your lead properly and what leads him up to make an order. 
Enhance sales performance by measuring metrics and by getting trustworthy reporting
The CRM reporting system allows tracking all parts of the buyer's journey to enhance the effectiveness of all stages and gain more profitable results. With CRM reporting features, you can analyze the interactions with leads and customers and categorize consumers in three stages of the sales funnel. With dashboards that visually showcase data, you will get a picture of how your consumers behave while filling out the form, or which ad a lead came from. All these insights driven by AI can immensely help convert leads into opportunities or prepare them for the next sales step.           
ERP: Manage Your Business From Supply Chain to Payroll
ERP solutions are geared at cost reduction and revenue increase. Enterprises implement ERP systems to consolidate business functions and communication within manufacturing operations. Here are 3 reasons why your business needs ERP system implementation.
Cost and time-saving
With enhanced and upgraded workflows, your operational expenditures will be reduced due to the automatic business process approach. Permanent access to databases leads employees to higher productivity, therefore, saving time and money. Paper will find substitutes in centralized software where all corporate data will be saved.
Complete visibility
You will get more power in your hands with ERP software, which provides flexibility and easy accessibility to each member of the business process. The functionality allows tracking of inter-departmental processes and employees' interaction in workflows in the most effective manner.
Enhanced productivity & collaboration
Having an ERP suite implemented across departments, the information is stored in a centralized location making the completion of tasks more streamlined and ensuring high-level collaboration between the company members. A significant reduction in repetitive manual work makes team members more concentrated on revenue-affecting tasks. Data is funneled in one centralized place; thus employees get more productive communication and make more proactive decisions. 
Why Do You Need ERP and CRM Integration? 
With both CRM and ERP systems implemented in your business operations, you stand a better chance of effectively running your business. Nowadays, enterprises face a lack of integration of CRM software with other systems and lose the possibility to get a complete 360-degree customer view and ROI. 
As stand-alone software systems, ERP and CRM can create information gaps if not connected. Data integrity ensures an additional level of efficiency in your workflows. And the main challenge to successful CRM or ERP usage is repetitive manual routines and unavailability to support multi-level assimilations. 
Therefore, CRM and ERP integration (for example, if you want to connect Salesforce and MS Dynamics) provides full transparency of your customer's behaviors and your back-office activities. Consistent data ensures upgraded analytics and reporting that gives you the possibility to track changes in your customers' preferences and needs and create robust cooperation with them. Today you can get a cost-effective cloud-data integration solution to perform better and get improved data access throughout all business stages from the supply chain to the sales funnel. 
There are plenty of advantages that will impact your company's bottom line. Let's see how you can get a step closer to your customers with ERP-CRM integration. 
Complete visibility of your customer's buyer journey. When integrating CRM and ERP systems, your enterprise extends capabilities to enhance relationships between the sales department (such as pipeline management, customer interaction reports, and marketing campaigns) and the back office (billing and shipping data, accounting, logistics information, etc.). 
More accurate forecasts. Having real-time data in ERP software, salespeople can determine the status of orders and utilize it to update clients throughout the process or plan more effective marketing campaigns. Likewise, a CRM system can facilitate more explicit predictions regarding product demand or shipping dates. 
Elimination of manual data entry and database errors. Merging your ERP and CRM systems, eliminate excessive data entry in multiple systems since the data is synchronized, and all alterations made in one location reflect in another one. All the order processes are carried out faster, and manufacturers and sales reps can be more focused on income-producing operations rather than being distracted by manual data entries. That's why this has a significant impact on the:

data quality due to the reduction of manual error.
time and cost optimization through streamlined and automated workflows. 

Instant access to critical information. ERP and CRM integrated solutions can significantly simplify operating procedures, empowering your employee's access to prompt information on the spot and, consequently, increasing response time to your customers. Now, to check the status of an order, your salesperson doesn't need to make additional queries to other employees since he can retrieve order history with the touch of a button, reducing time consumption for data management and increasing the efficiency of your personnel. On the other hand, responsiveness and a proactive attitude toward clients' needs satisfaction, enable you to improve customer experience, thus maintaining high customer loyalty as well. 
---
5 Ways ERP Can Deliver ROI – An Infographic
How to Use CRM Management to Improve Your Site's Marketing Performance
---
Image soucre: Rawpixel.com