Click here to get this post in PDF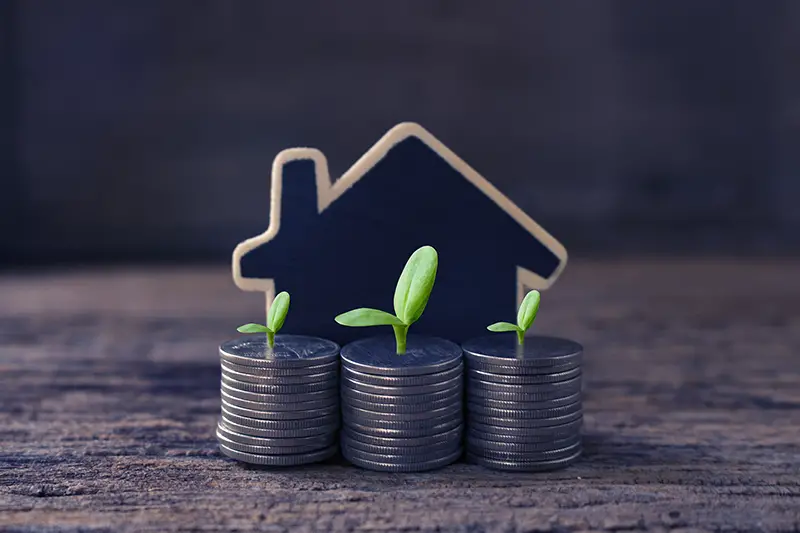 Thinking about buying a property or real estate investment? The majority millionaires have built their wealth through real estate investment. So, if you have some extra cash and would like to make a sound investment, buying a property can be a good choice. 
However, as with many investments, you need to be well-versed with the industry and market before committing a loan. As much as investing in a property can be lucrative, buying a house also comes with a fair share of challenges. 
To help guide you through property investing, here are a few beginner tips that will let you make better choices when it comes to property investing.
Investing in the Right Location
When it comes to real estate investment, the determining factor of a property's valuation is its location. Proximity to amenities, scenic views, green space, and neighborhood safety and status factors are all important when it comes to residential property valuations. 
Commercial property valuations, on the other hand, may consider factors like proximity to freeways and tax-exemption areas as vital factors. That's why a key idea when considering property location is to look at the long-term view and city planning of the area and look at how it could evolve over your investment period. 
For example, the open land at the back of a residential property you are interested in might be slated to become a country golf club. In this case, this would increase your property value and make it more appealing to golfer dads who are looking for a family home. 
A way to collect information about the location of the property you are interested in is to contact the city town hall or other public agencies in charge of urban planning. This will give you access to long-term area planning and let you better decide if the property would be more valuable in the future.  
Financing your Property
Many people assume property investment means having a ton of capital to get started. But the thing is, as long as you have a good credit history and can pay between 5% to 25% of the total price of the home upfront as the down payment, you can become a homeowner.  
However, when financing your investment, make sure you research the various mortgage loans offered to you. Find one that gives you the lowest interest rates and best benefits. Otherwise, you can also consider taking on a partner to share your property investment. 
Despite taking on a loan, there are many reasons you want to put your money into real estate investment. It can hedge against market volatility when stock prices are down or during uncertain situations like this COVID-19 pandemic. The property valuation is predictable and steady, plus it can be a smart way to generate passive income as you collect monthly rentals. 
Then again, do remember that properties are illiquid assets. It is never a good idea to tie all your money in them. The process of selling a property can often take up anywhere from six months to a year or even more, especially if you are looking for a great price. So always make sure you have a positive cash flow before investing in real estate.
If it's your first time purchasing an investment property, seeking help from professionals is paramount. On the last steps of the property ownership process, transferring the title from the previous owner to your name is a critical step that should be guided by professional conveyancing Brisbane services. This way, you can ensure a seamless and hassle-free process while getting legal advice in the event of any misunderstandings. 
Managing your Property
Property investment is touted as an easy and passive income method, but that's rarely the case. If you plan to invest in rental real estate, this means becoming a landlord, and you will be required to handle the renovation, maintenance, marketing, and tenant care. 
Most of the time, new property investors take on these jobs themselves. That's fine if they are minor fixes and repairs like unclogging the toilet. But in any case, we recommend hiring an expert property manager to help as you add more properties to your portfolio. 
Commercial and residential properties serve different purposes and functions. As commercial spaces are typically meant for businesses, it's more ideal to make your property as customisable as possible, while still possessing the basic facilities and amenities, such as an outdoor space, access to parking and transportation, security measures, and the like. 
Property investment is a challenging business that requires knowledge, network, and patience. Hiring someone with the know-how can help you save your time, effort, and headaches from property-related issues. 
When it comes to finding tenants for your commercial property, hiring a commercial real estate brokerage is your best option. They're dedicated to leasing and selling your property for different uses, whether for retail, office or industrial. Make sure that you're talking to a real estate brokerage specialising in commercial real estate, as they have more knowledge and connections for where to find businesses that are currently in search of a commercial space. 
If you're uncertain about hiring a brokerage, you can also put your property up for rent online. Property listing websites like Craigslist have features that allow business tenants to search properties according to features like:
Product type (retail or office)
Total square footage, including parking space 
Ceiling height
Rental prices 
Plan Multiple Exit Strategies
You need to consider your exit strategies when it comes to property investing. Do you plan to flip and sell your property, or are you looking for a monthly rental and use it as a retirement plan? 
The vast majority of your liquid capital will be tied up in your asset until you sell it. That's why you must have multiple exit strategies to pivot if you encounter a time when you are short on cash. 
Regardless of your plan, we recommend choosing a property investment that can offer multiple exit strategies. For example, if you were initially planning to flip the property but market tanks, you would still be able to rent out your property to meet home loan payments. 
The Bottom Line
Be realistic when you invest in a property. Like any other investment, real estate isn't going to give you a hefty paycheck right away. Be patient and always research to find the right location, suitable finance plan, and exit strategies before committing to a property.
You may also like: 5 Types Of Property To Invest In
Image source: Shutterstock.com