Click here to get this post in PDF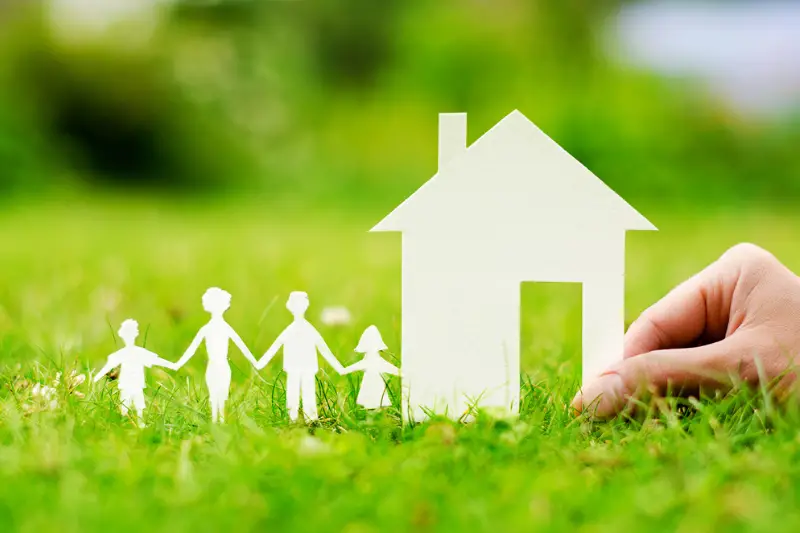 The Power of Homeownership
Owning a home is not just about having a space to call your own; it represents a valuable asset and a significant investment opportunity. For many, homeownership is a cornerstone of the American Dream, symbolizing stability and success. Beyond the obvious benefits of a roof over one's head, it plays a pivotal role in wealth accumulation, especially within the unique structure of America's economic system, policies, and laws. In fact, a considerable number of American families see a substantial portion of their wealth growth derived from their homes. One might even say that, because of the system in place, homeownership becomes one of the most reliable ways to grow wealth over time. Notably, with an equity loan term length that can span years or decades, homeowners often find themselves with the ability to leverage this asset in various financial ventures.
Understanding Home Equity and Wealth
What is Home Equity?
At its core, home equity is the difference between your home's current market value and the remaining balance of your mortgage. As you consistently pay off your mortgage and as the property value appreciates, your home equity increases.
Equity Growth Over Time
The beauty of homeownership lies in its dual nature of wealth accumulation. On one hand, as you reduce your mortgage balance, you are steadily increasing your equity. On the other hand, if your property is in a location where values are appreciating, even without doing anything, the value of your home (and therefore your equity) increases.
Leveraging Home Equity for Financial Gains
Equity Loans
For homeowners, home equity provides an opportunity to tap into their home's value without having to sell it. Home equity loans allow homeowners to borrow against the value of their home. These loans can be used for various purposes, including home improvements, consolidating debt, or even starting a business. With reasonable term lengths, they can offer flexibility and financial freedom.
Rental Potential
If you have additional space or a secondary property, consider the potential rental income. Renting out a portion of your home or another property can provide a consistent stream of passive income, further enhancing your wealth-building potential.
Appreciation and Market Timing
While the real estate market has its ups and downs, historically, property values have appreciated over time. By understanding market cycles and making informed decisions, homeowners can maximize their return on investment, whether it's through timely home improvements or choosing the right moment to sell.
Diversifying Investments with Real Estate
Beyond the primary residence, purchasing additional properties for rental or resale can be a powerful way to diversify one's investment portfolio. Real estate is often seen as a more stable and tangible asset compared to stocks or bonds, offering both cash flow from rentals and potential capital gains.
Strategies for Enhancing Property Value
Smart Home Improvements
While not all home improvements will yield a high return on investment, some can significantly increase your property's market value. Consider upgrades that improve energy efficiency, like modern windows or a new HVAC system. Bathrooms and kitchens also tend to offer a good return, especially if they're outdated. When making improvements, always consider the tastes and preferences of potential buyers in your region.
Landscaping and Curb Appeal
First impressions matter. A well-maintained garden, fresh paint on the exterior, or even a new front door can make a home more appealing. Landscaping not only beautifies the property but can also offer functional benefits like improved drainage or natural shading. By investing in your home's curb appeal, you increase its market value and make it more attractive to potential buyers.
Maintaining Your Home as a Financial Asset
Regular Maintenance
A home that's in disrepair can quickly lose value. Regular maintenance, like checking the roof, cleaning gutters, and servicing major appliances, can prevent costly issues in the future. Keeping up with these tasks not only preserves your home's value but can also prevent larger expenses down the road.
Staying Informed on Market Trends
Understanding the real estate market in your area can give you an edge. Are certain amenities becoming popular? Is there a shift in the demographic of home buyers? By staying informed, you can make decisions about improvements or pricing strategies that align with current trends.
Financial Planning
Treat your home as you would any other major investment. This means regularly assessing your mortgage terms, considering refinancing when it makes sense, and ensuring you have proper insurance coverage. Planning ahead and making informed decisions can optimize the financial benefits of homeownership.
Conclusion: The Long-Term Benefits of Homeownership
While homeownership comes with its set of responsibilities, the potential rewards, both in terms of personal satisfaction and financial growth, are significant. Whether you're leveraging your home's equity, benefiting from market appreciation, or diversifying your investments through real estate, the opportunities to build wealth through homeownership are abundant.
In the vast landscape of investment opportunities, the home remains a foundational asset. By understanding and utilizing the tools and opportunities it provides, any homeowner can pave the way toward a more prosperous financial future.
You may also like: Things You Need to Check Before Buying a Home
Image source: Depositphotos.com