Click here to get this post in PDF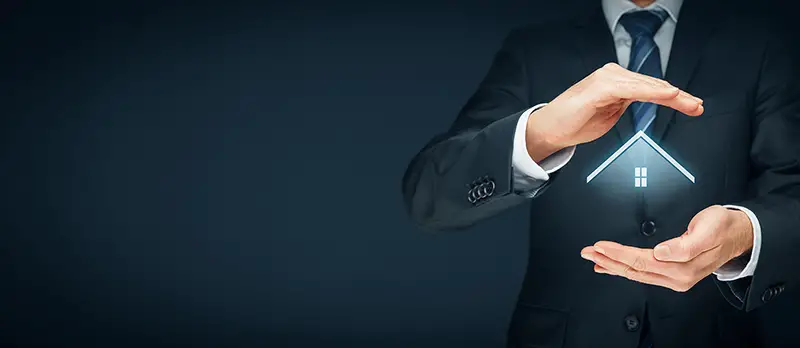 Real estate investments never seem to be out of fashion. And rightly so, as they offer predictable cash flow, tax benefits, profit, portfolio diversification, and a possibility to build wealth. If you're on the lookout for a promising investment opportunity, consider these five types of property to invest in:
1. Residential Real Estate 
With a promissory note in check, you may want to start building your portfolio by investing in residential real estate. This is a type of real estate for housing, including both newly constructed and resale homes. Usually, residential real estate is the most common type of real estate investment made by investors. If you choose to invest in this type of real estate, your options are as follows: 
Single-family house 
Duplex house 
Multifamily home 
Vacation home 
Apartment 
What attracts investors into this type of real estate is that it's one of the most affordable investments with a low-entry barrier. Furthermore, owning residential real estate where you can have a tenant pay off your mortgage comes with numerous tax benefits. It's also important to know that economic slowdowns and hard times don't affect this type of real estate as much for the simple reason that people are always in need of housing. 
2. Commercial Real Estate 
Unlike residential real estate that provides a living space, commercial real estate (CRE) is used for business-related purposes. Most often, CRE provides tenants with a workspace as a way to generate income. The property can serve a commercial purpose, such as the following: 
Office building 
Industrial building 
Warehouse 
Retail space
Healthcare facility
Hotel 
The main reason this is attractive to investors is the high-income potential secured by higher rents and heftier price tags. Owning this type of property also comes with certain tax benefits. Generally, it's less competitive with a lower turnover rate than residential real estate, and it has additional investment opportunities.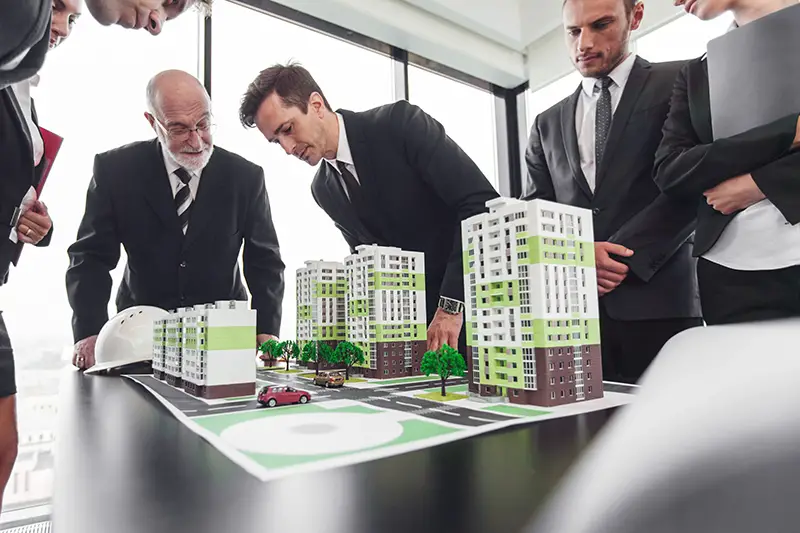 3. Raw Land And New Construction 
Raw land refers to untouched, unoccupied, or underdeveloped terrain. The best raw land and new construction real estate investments are: 
Commercial and residential land investments 
Row crop and livestock investments 
Small farmland investing 
Some of the advantages associated with raw land investments are: 
Low-entry barrier 
Little to no competition 
Low maintenance and ownership costs 
Flexibility to develop, subdivide, or hold the land 
Potential for a quick return 
Depending on your plans and what you want to achieve with this type of real estate investment, you may wish first to identify a high-growth market and then decide whether to develop, hold, or subdivide the land.   
4. Real Estate Investment Trusts (REITs) 
Real estate investment trusts or REITs own, operate, or finance various commercial real estate types. REITs pool many investors' capital, enabling individual investors to invest in shares of these companies in exchange for dividends. 
A big advantage of this type of real estate investment is it's free of the added risk and cost of owning, maintaining, and operating the property yourself. Additionally, investing in REITs offers flexible liquidity, unlike other real estate investments. This means you can sell your shares when you need emergency funds. Overall, REITs are an excellent way to diversify your portfolio. 
If you opt for this type of real estate investment, you can choose among its five types: 
Retail REITs 
Residential REITs 
Healthcare REITs 
Office REITs 
Mortgage REITs 
5. Crowdfunding Platforms Or Non-Traded REITs 
On crowdfunding platforms, you can find REITs that are not traded on a stock exchange. The real estate on these platforms offers high returns and are traditionally reserved for the wealthy who can afford high risk for these types of investments. Unlike traditional REITs, non-traded REITs do not allow you to pull out your funds when you need them.  
Finding The Right Property To Invest In 
When choosing the right property to invest in, you must carefully consider your individual preferences, financial circumstances, and investing strategy. More importantly, do your due diligence when it comes to location, market, profitability, and risk tolerance.  
You may also like: Three Investments that will Profit This Year
Image source: AdobeStock