Click here to get this post in PDF
In order to gain an advantage and strengthen positions on the market, it is needed to know the needs and characteristics of customers and their attitude to the products. These are the factors that Data Science studies, a field where there is a huge shortage of specialists. As a result, there is a battle for every single employee. 
Understanding the specifics of the customer behavior and the efficiency of the business as a whole allows to change approach to business and to achieve better results. In order to do not engage in a long search for experts in data science, many companies contact outsourcing companies. Below, we will explain why outsourcing data science to a company is the best option.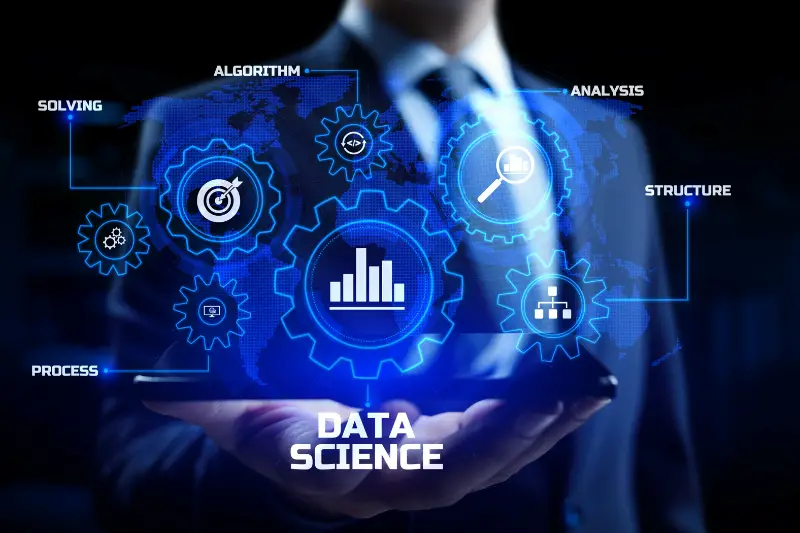 Peculiarities of outsourcing in a Ukrainian company 
Ukraine is one of the leading IT outsourcing centers in Eastern Europe. To remain on the list of leaders, Ukrainian companies study and master the latest trends in data science. Events and trainings for specialists are organized on a regular basis. 
Given the shortage of professionals in the United States and Europe, Ukrainian outsourcing centers are highly demanded. The following features contribute to this:
A close-knit Data Science community. This field is a leader in terms of salaries, even taking into account the IT sector. Hackathons, seminars and conferences with the participation of the world's best analysts are organized for specialists. This helps newcomers in data processing and ensures a professional growth of established specialists. 
High-quality education. Traditionally in Ukraine, technical sciences are taught well and with the development of the IT sector they have become even more in demand. Recently, STEM-education has been introduced, the purpose of which is to train technically literate personnel. Pupils and students are encouraged to aspire to the exact sciences, grants are regularly raffled off and exhibitions of achievements are held. 
Good skills. Ukrainian specialists are often trained in data science from mathematics and development sphere. The education gives also a good base, which consists of Python, SQL, Excel, SAS, R and other tools. 
Knowledge of foreign languages. Ukrainian companies have been cooperating with Western brands for a long time and are focused on the foreign market. A high level of knowledge of English is found in 40% of specialists and an average level in 38%. Also Ukrainians are not without useful qualities, including a sense of responsibility and the ability to work in team. 
Thus, domestic outsourcing companies are competitive not only in Eastern Europe, but all around the world. 
The advantages of outsourcing Data Science in Ukraine
By outsourcing Data Science to a Ukrainian organization, you get a number of advantages. In particular, these are:
competitive prices for services, compared to the EU and U.S. market;
good training of specialists and a close-knit community;
large talent pool;
absence of problems with communication and foreign language;
support of the IT-sector by the authorities in the form of reduced tax rates. 
Outsourcing to a Ukrainian Data Science company is a great solution. In this case, you do not need to expand the staff and increase labor costs. You can outsource tasks to specialists and obtain a good result. 
You may also like: The Top Careers in Data Science
Image source: stock.adobe.com