Click here to get this post in PDF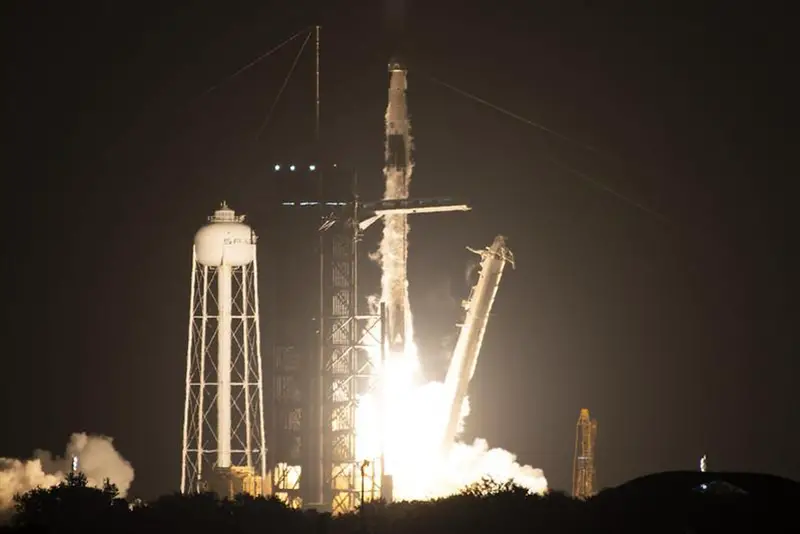 The Ukrainian space industry has much to offer to the European Space Agency infinitives and the European space industry in general. Besides innovative projects, the country is willing to offer additional funds — as emphasized by a Noosphere Ventures report established by Ukrainian entrepreneur Max Polyakov. 
More importantly, Ukraine ESA cooperation has existed since 1999. Ukraine has contributed technology and human talent to many projects as an informal member. Noosphere Ventures claims in its report that both ESA and Ukraine would further benefit from establishing closer partnerships. 
Ukrainian Space Industry Current Input & Future Potential for European Market
The ESA is currently struggling with replacing sanctioned Russia on all space missions it used to be a part of before invading Ukraine. According to Director General Mr. Aschbacher's statement during IAC 2022 event in Paris, decoupling this cooperation would not be easy. 
However, Noosphere Ventures claims that by building stronger relations with Ukraine, the ESA can replace Russia easily and cost-effectively — particularly on the ExoMars project. Ukrainian Yuzhnoye SDO already has the necessary equipment and human talent to develop a Mars lander technology instead of Russia. 
Besides, Ukraine already has established experience in cooperation on several international space missions. Since 2018, the country has participated in Lunar Moon Village Association and has already offered its own design of a module concept for a Moon Village. Last year, Ukraine entered an agreement with Thales Alenia Space to develop a thermal supply system for the SES-17 communication satellite. Both projects brought fruitful results, but still, Ukraine has not been granted member status. 
At the same time, the Ukrainian space industry has always possessed a strong scientific base and excellent human resources. Over 16,000 highly-trained aerospace engineers work in the Ukrainian space sector, roughly the same amount as NASA's staff. All Ukrainian experts have supreme education because, historically, Ukraine always boasted a well-established scientific community. As an international investor and entrepreneur, Max Polyakov shared in one of his interviews with Bloomberg the successful development of the Firefly Alpha rocket would not have been possible without gifted Ukrainian engineers. 
Firefly Aerospace, founded by Dr. Max Polyakov, is headquartered in the USA but has an R&D center in the Ukrainian city Dnipro. And this is not the only Ukrainian R&D facility from a space companies. In fact, there are over a hundred of them; even Boeing has one.
Another relatively recent change that stipulated a new surge in the Ukrainian space industry development is the government's initiative to allow private companies to develop their own launchers. In just three years, sixty new startups were ready to present their products to the international space audience. 
Such speed is not at all surprising if we consider that Ukrainian engineers have participated in international launcher projects, like Vega and Antares, for years. An aerospace startup from Germany, Rocket Factory Augsburg, recently contracted Ukraine to help develop engines for their upcoming launcher.
Ukraine was one of the first countries (specifically, the ninth) to sign Artemis Accords in late 2020, and Ukrainian companies are already contributing to NASA's latest lunar exploration mission. For example, Firefly Aerospace has been tasked with developing a lunar landing technology dubbed Blue Ghost. The engines for this tech will be built by another of Maxym Polyakov's project, Flight Control Propulsions from Ukraine.
Another important highlight from ESA during the recent IAC event was its plan to raise additional funds for space program development. And even though this may come as a surprise, Ukraine is more than willing to contribute to that, too. Shortly before the Russian invasion, its annual space budget reached €151 million, making Ukraine one of the top 10 European countries regarding space investments. Shortly, this figure is very likely to increase because of the war. Since most space technology has a dual purpose, investing in the space sector also means investing in reconnaissance and defense technologies. 
Ukraine's outstanding effort in fighting Russian aggression has brought the country almost ubiquitous support from the European states. This summer, Ukraine has officially become an EU candidate, which means the community is getting ready to welcome Ukraine as an EU member. 
So, why not welcome Ukraine to the European Space Agency as a fully-official member status, too?
Noosphere Ventures is an investment fund supporting many aerospace companies worldwide. Some of the most famous examples in its portfolio are D-Orbit (Italy) and Firefly Aerospace (USA).
Max Polyakov is a world-class entrepreneur born in Ukraine. Since the 90s, he has built a lot of successful companies, including EOS Data Analytics, Firefly Aerospace, and Hit Dynamics. Now, his chief focus is on the space industry and philanthropic projects.
You may also like: The Importance of Computers in Human Life: How Technology Has Changed the Way We Live