Click here to get this post in PDF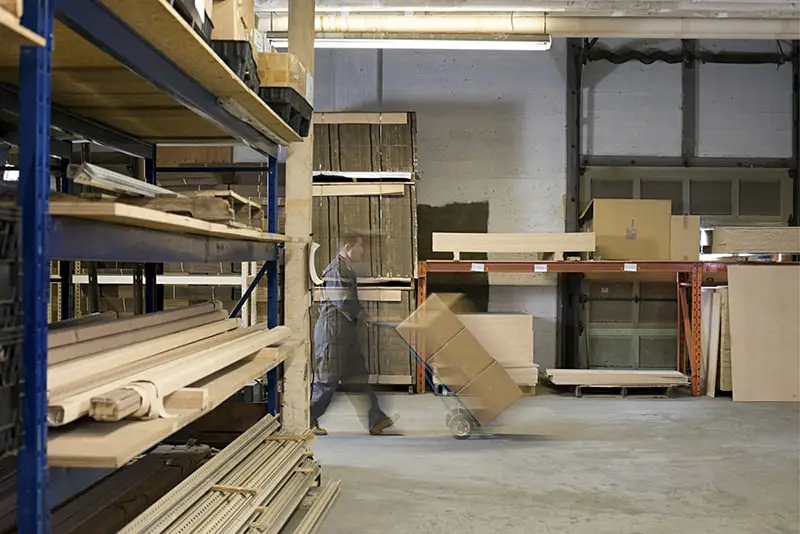 For a logistics business, running a warehousing and storage system is important. Though it could be considered an unnecessary expense, it can save you money and enhance the performance of your brand. Your business is concerned not only with a customer's order but every step that ensures the delivery of the order. Warehousing itself is part of the supply chain and while it is a place to store goods before preparing items for shipping, they provide better control over your inventory and are a guaranteed means to ascertaining that customers' orders are delivered on time, helping the business.
           Efficient Inventory Management. Keeping a well-tracked inventory is an undebatable key to a sustained logistics brand. A dearth of this leads to delayed processing of the order, late shipments, and generally poor customer experience. Warehousing provides a centralized location for your products. A systematic process can thus be developed, entailing the reception of orders, storage of goods, and distribution of products. The warehouse personnel handles and coordinates the identifying, categorizing, and dispatching of goods to their storage location, having observed necessary security measures. This also keeps track of goods in excess and their distribution to other locations where the goods are needed to meet customers' demands. Warehousing would ensure that goods not having a high enough demand are kept safely until demanded, facilitating an overall efficient inventory.
           Outstanding Customer Service. When an order is placed, the customer expects to know an approximate time when the order would be delivered. The confidence of this knowledge would prompt some to pay faster than when uncertainty exists around the delivery time. Delivery speed is proving to be a key factor customer consider when choosing a product to purchase and a shipping carrier.
It is paramount as a business owner that you ensure the satisfaction of your customer – a satisfying purchase experience. Warehousing creates room for the timely delivery of products. It helps in minimizing errors in product delivery and prevents loss of goods during delivery.
           Effective Packing and Processing. More than storing goods in a spot until when needed, warehouses now provide packing and shipping services and also provide the equipment you need to move, package, and process orders from customers. Some of these include loading docks, packing materials (paper bags, cartons, boxes), are a few examples. By this, your business would have all it needs in order delivery in one place, thus saving time and money. The need to also outsource pickup and hire workers is also eliminated, thus ensuring efficiency. Having a well-organized warehouse system is the key to successful inventory management. Using high density automated storage systems will optimize your space capacity and give an opportunity to free up a huge portion of your warehouse floor space. This will help you to organize the stored products in your warehouse more efficiently which will improve your inventory management process.
           Financial Help. In dire circumstances, you can reach out to financial institutions to request financial aid against the security of goods and products available in your warehouse. Because you can also have in your business a bonded warehouse, storing imported goods or products undergoing exportation in such a warehouse reduces costs.
           Risk Management. Goods stored in the warehouse are insured at the warehouse's owner's risk. Thus, for your business, storing your goods at an off-site warehouses transfers the risk of fire, theft, and damage to the warehouse. Since they run an insurance system, it is their insurance company that would pay any compensation if the need arises, though theft and damages are not prevalent in warehousing and storage.
An added advantage is that warehouses would store all forms of products – perishable and non-perishable. They would also ensure such products are stored at the required conditions of temperature, humidity, preventing spoilage. The product's shelf life is extended, and the end-user is benefited.
           Stability of Price. Since a warehouse would allow you store your goods for a length of time until the demand is high again, products and materials affected by factors which include government policies, inflation rates, climatic conditions, can be kept under warehousing to ensure price stabilization. This approach guarantees the availability of goods at a point when they are required in large quantities by buyers, and consistent stock levels are maintained, and profits maximized. Classic Moving offer space for storage in Singapore offering both long and short term solutions.
You can enhance the performance of your business by adopting the warehouse management system as you have an assurance of improved customer experience.
You may also like: How to Turn the Delivery Services of a Company Green