Click here to get this post in PDF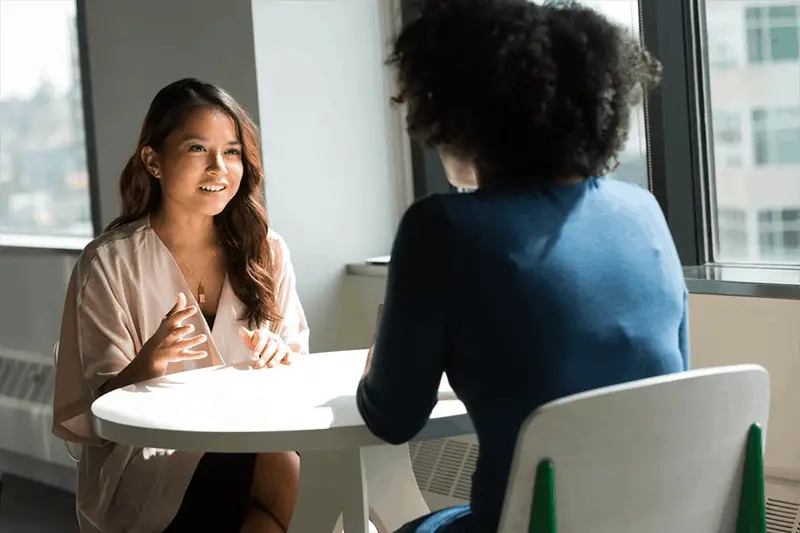 It's natural to feel nervous when going through job application processes, especially when you're called for an interview. The only way to put those nerves to rest is to prepare thoroughly and then face your fear head-on. The following five tips will help you do just that.
1. Make Them Smile With Your Smile!  
A friendly smile during your interview is the easiest way to convey confidence and set a relaxed, positive mood. If you're insecure about your smile because of stained teeth from smoking or excessive coffee drinking, consider visiting a teeth whitening dentist prior to your interview. One session is all it takes to transform your smile entirely.
And if you're still in the earlier stages of your job search, you might even be able to straighten your teeth before that first big interview. Several new companies are making it more affordable and more convenient than ever for adults to get straighter teeth using "at-home" clear aligners. Think Invisalign, but easier and cheaper. Although research has shown that it may be less stable, and are more likely to shift back after the treatment compared to the traditional orthodontic treatment your Invisalign orthodontist will provide you, it is still worth considering, as it is one of the fastest option available to straighten your teeth. Even better – two of the most popular brands, SmileDirectClub and Byte, are now offering over nighttime treatment options where you only need to wear your aligners for 10 hours a day while you sleep, meaning you don't need to deal with wearing them during the day (or at your interview!)
A bright and genuine smile is the quickest way to create a positive atmosphere with your interviewer. Research has found that smiling is indeed contagious, and when someone catches your smile, they catch the positive emotions that come with it.
2. Ditch The Neutral Interview Outfit And Wear Color
Forget everything you ever heard about wearing monochromatic interview outfits. In today's competitive workforces, where interviewers must sift through countless candidates, dressing in the darkest shade can put you at a disadvantage. Though the classic black and white combination does have connotations of leadership, elegance, and formality, it has been overdone.
If you want to make a memorable impression, add some color to your outfit. Blue or green hues are calming and professional and work well with neutral colors. Warm colors like red or orange are often said to be no-go's for interviews, but if you stick to subtle hues like maroon, burgundy, or peach that are not reminiscent of alarms and cautionary signs, you are sure to stand out for all the right reasons.
3. Find Out Who The Interviewer Is In Advance
Knowing and remembering names is a skill that will serve you well, not just in interviews but in all corporate situations. It's also surprisingly easy to achieve. All you need to do is contact the employer's reception (or have your recruitment agent contact) to confirm the interview details. Ask for the names and roles of the people you will be meeting with.
Taking this extra step to ensure you're going in prepared will reflect well on you as a candidate. It also gives you time to remember the names of the people you'll be meeting and do a bit of research into their work histories, so you can see what common ground you share. It is almost certain that they will be screening your application through social media, so why not do the same yourself?
4. Treat Yourself To A Coffee
This may seem like confusing advice, but the general emphasis of this article is that preparation and confidence in yourself are key to nailing your job interview. If you are stressing out in the hours leading up to your interview slot, you are not setting yourself up for success. Instead, take the time to calm yourself with whatever beverage you love the most – whether that be coffee, tea, a healthy smoothie, or fresh juice. Doing this before your interview will get you in the right headspace.
5. Avoid Last-Minute Cramming
Save yourself the anxiety and ensure your preparation is taken care of by the day of the interview. That way, you can be calm and stress-free as the time approaches. You want to be friendly, approachable, and confident walking into your interview – not a bundle of unprepared nerves.
With these uncommon, yet powerful interview tips up your sleeve, all that's left is to secure an interview for your dream job. Happy hunting!
You may also like: 5 Ways to Impress at a Job Interview
Image source: Unsplash.com