Click here to get this post in PDF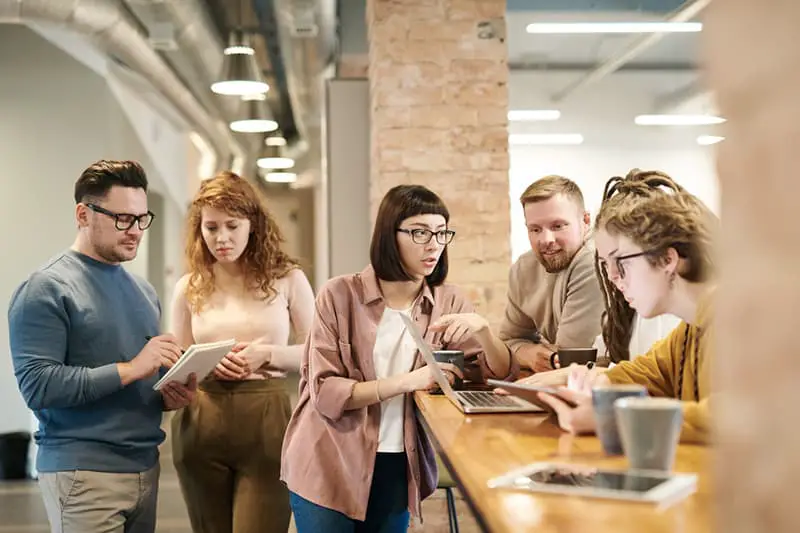 Whether you are at the very start of finding your dream career or you are looking to make a career change, it can be a daunting prospect trying to find a job that you will love. However, you spend so much time at work that it is important to enjoy what you do for a living! Whether you love sitting at a desk or you prefer being out and about, there is a job out there for everyone.
One of the most worn-out responses when asking for career advice is to discover what you are passionate about. For many of you, this could mean very little as you are still trying to figure that out yourself!
So, if you're trying to identify the right career path for you, Attic Recruitment has some top tips to help you get started.
Determine the right industry for you
Before embarking on your job hunt, consider asking yourself questions to help determine a business area that you might enjoy. For instance, what subject could you read about for hours, without getting bored? Could you do a particular job without getting paid and still love it?
The answers to these questions can help you to pin down an industry or role that you would thrive in. If you can imagine yourself doing something long-term, it could be a great option for your next career.
On the flip side, you should also spend some time identifying roles that you definitely don't like doing, as this can help to rule certain options out!
Do your research
Use the powers of social media and other online platforms to read up more about your potential job role or industry that you would like to get involved in. Do some research on how to break into that particular industry, and what skills are required for the roles you're interested in.
Take advantage of the opportunity to network and speak to people already working in the industry, to try and gain more truthful insights about what the average working day is like. You might be surprised at much this can help you in making a decision on a job.
Improve your skills
If you have done your research and you could do with brushing up on some of your skills, take the opportunity to do it before you embark on any job interviews! Identify areas for training and development that you can fulfil before you start applying.
This can help you to improve your resume and might mean you give yourself a better chance during the interview process. After all, you might be one of a few candidates going for the same role, so it's key to find something that helps you to stand out.
The interview process
While the interview process can make you feel under pressure, remember that the interview process is as important for you as it is for the employer. The interview is the perfect time for you to ask some questions and make sure the job is a good fit for you!
It's important that you get a good understanding of the company culture and attitude. Does it fit your own work ethic and values? Does the company's structure make sense to you? This is just as important as the company making sure you are the right candidate.
Also read: Acing The Interview – 5 Uncommon Tips For A Successful Job Interview