Click here to get this post in PDF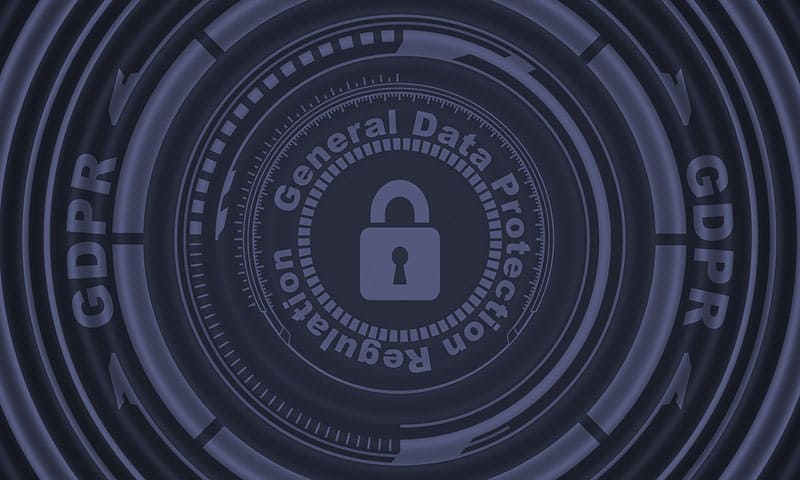 Believe it or not, your employees could be one of the biggest threats to your cybersecurity and data protection. Not intentionally of course, but human error is one of the most common contributing factors to data breaches. Easy-to-crack passwords, oversharing, leaving your laptop on the train or logging on to an unsecured network – it all adds up!
For this reason, it is so important that all your staff are clued up on GDPR. And this includes everyone, no matter their seniority or role. Everyone should have at least a basic grasp of data protection best practices and should be aware of their responsibilities for keeping data safe.
Regular training and data protection updates are the perfect way to ensure everyone in your business is on the same page. When it comes to teaching staff about GDPR best practices you have a number of options, all you've got to do is decide which of these will work best for your team. And this will depend on the size of your workforce and your budget.
Here are seven ways you can train your staff in GDPR best practices and reduce the risk of a security breach in your business.
1. Hire in a Data Protection Officer
Hiring in a Data Protection Officer (DPO) isn't just about staff training, but this is one of the key benefits. You can either appoint a DPO within your business or hire in a third-party provider depending on the needs of your company. Primarily, these individuals are responsible for assessing your data protection, implementing security strategies and acting as the point of contact between your business and the relevant authorities.
But another part of their role is giving advice and teaching all staff about GDPR best practices. They also ensure everyone is aware of their roles and responsibilities in terms of data protection. As these individuals are experts in their field this can be very beneficial for ensuring thorough training and that your business is 100% compliant with GDPR.
2. Create a culture with security in mind
There are several ways you can create a culture with data protection and security best practices built-in. Every member of the workforce should be given guidance on how to create a strong password for their work devices and they should be encouraged to turn off their screens whenever they're away from their desks, even if they're just popping to make a cup of tea.
Nowadays, it's increasingly common for professionals to work remotely or on the move. As such, you need to teach staff how to look after their devices, keeping these passwords protected and ensuring they never share sensitive documents or information over unsecured networks (such as train Wi-Fi). It can be beneficial to give everyone their own work devices to ensure there is no cross over between work and personal devices such as phones or laptops.
In doing all of these things you can create a culture with cybersecurity at the forefront. Promoting these practices means you can reduce the risk of human error and staff will automatically be more aware of data protection and cybersecurity.
3. Run a training day with materials such as videos
This can be a simple solution if you've got a smaller team or if you want to break a larger team down into multiple groups to make it easier to manage. You can run regular training sessions within your office, providing useful materials to teach your employees about GDPR practices. You can use helpful aids such as videos and online tools to engage staff and make these training sessions more interesting and interactive.
4. Create documents and send these to all staff
You never know when your staff might need to brush up on GDPR best practices, so putting everything into a useful document means they'll always have access to this information at any time. This might need to be a joint effort between the HR, marketing and IT department to ensure that everything is factually correct and easy to understand, but once you have these documents, they can be really beneficial for your business.
As soon as these are ready, it's a good idea to send these documents round to all staff prompting them to read through the full script at their earliest convenience. Then, moving forward you can include these in all staff handbooks and starter packs for when new employees join your team.
5. Do a business-wide presentation/business update
When you've got a larger organisation it can be helpful to run a company-wide presentation teaching staff about GDPR best practices. Of course, this will depend on if you've got the resources to do this. But if you already run annual or bi-annual business updates, this could be the perfect opportunity to keep staff updated on any new regulations or rules regarding GDPR.
6. Incident response exercises
You might wish to run something called an incident response exercise. This is designed to test how well your staff know your Incident Response Plan (IRP). Your IRP is the procedures your team must take in the event of a data breach and is something they should know about. This is a great opportunity to see how much they already know about GDPR and their responsibilities, and to give them a refresher course on GDPR if necessary.
These exercises can be done in-house, and you can hire in a third-party if need be. Through staged incidents, examples of past breaches or through media reports, the team must show how they would deal with a data breach and come to the quickest solution. These can be a great way to show any holes in your team's knowledge and to teach them more about GDPR best practices.
7. Enrol the team in an online course
Finally, you might wish to enrol your staff in an online course. There are several different course providers available that will help your team to build their knowledge of GDPR and security best practices. These don't have to be expensive, but they can be the most effective way to let staff learn at their own pace (within reason of course), confirming with their managers once they have completed the course.
You may also like: The Differences Between CCPA and GDPR