Click here to get this post in PDF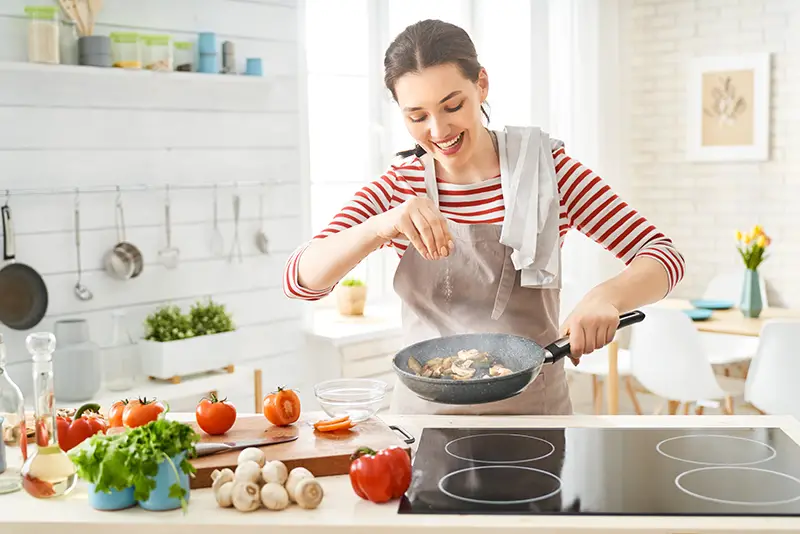 Building a business is a challenging path to start. Everything would be difficult at the beginning, and you'd only get the hang of it once you gain the proper knowledge, understanding, and skills to keep it going.  
Businesses that seem to be thriving nowadays are related to food, including a home-based food business. You could expect to face many challenges because of the numerous competition. But while it may be difficult to get customers to notice your business at first, it's not impossible to turn it into a success. The good news is there are plenty of ways to get your business off to a good start. If you have a home-based food business, here are some tips. 
1. Look For Affordable Materials Right From The Start
Saving money should be a priority, even at the start of your home-based food business. If you start cutting down on expenses while your business is already running, your customers might notice a change in your product, which could have a negative impact on your business. To prevent disappointed customers, look for less costly but good quality materials right from the beginning to avoid making changes later on.  
If your food business requires you to purchase large and expensive equipment, you may want to opt for affordable alternatives that can still perform at their best. Take a used double cone blender, for example. Instead of purchasing it brand new, you could save much more when it's preloved. This way, you could use the extra budget for other, more urgent business needs.  
However, when looking for equipment, ensure they're in good working condition and still perform the tasks required. It's better to check the equipment before settling payment to ensure they're working perfectly.  
2. Register Your Business 
Make sure to check government requirements before beginning to launch your business. This would avoid any complications and possible lawsuits connected with operating a business illegally.  
Although you're selling food from your home, there may be permits and registrations you'd have to comply with. Depending on the registration laws of your city or state, be sure to know and fulfill all the requirements for your home-based business, especially since you're producing consumables that could affect people's health. 
3. Conduct Market Research 
To ensure the success of your business, conduct market research to identify the needs and wants of consumers. Doing this would guarantee you're opening a business that's interesting and useful to people, which could ensure your chances of making sales.  
While running a unique store may be a nice concept, it could be too risky, especially if only a few people know about or may be interested in your food idea. Searching for food ideas that people generally like may be a good start for maximum customer conversion.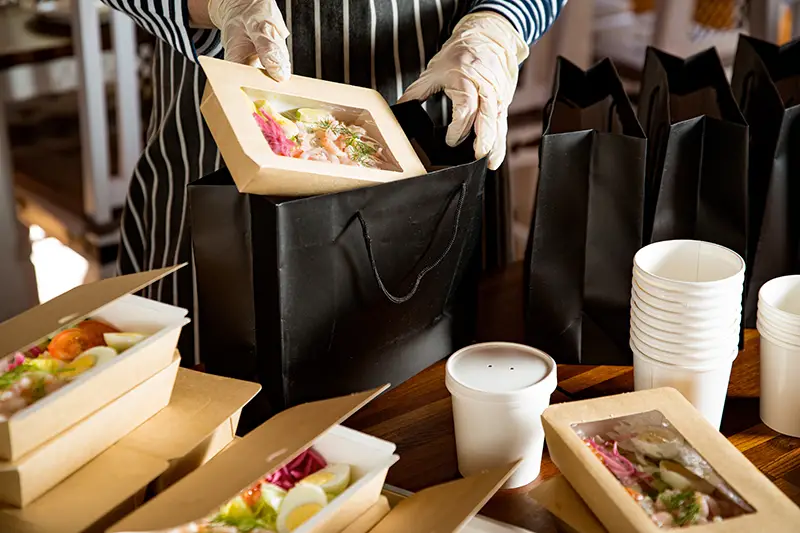 4. Be Creative With Your Packaging And Presentation
A food business could be more popular than the next, even though both offer the same products, if it provides something new to consumers' eyes. So, for instance, you plan to run a bubba tea business, instead of putting your tea in a standard cup with a bubba straw, try to use different packaging. You could be creative and use a milk-carton-shaped bottle, a genie bottle, or any other interesting packaging you could think of.  
Apart from the packaging, you could also put a twist on the flavor and presentation of your product. However, ensure you only use enough creativity since too many twists may not be as attractive to consumers. It's best to create a perfect balance between imagination and flavor.  
5. Research For Suppliers  
Operating your food business would require you always to purchase plenty of ingredients. To guarantee consistency in your flavors, use the same brand and component for all your products. For this, you may need to look for food ingredients suppliers that could regularly provide you with ingredients.
While grocery shopping for ingredients is doable, it could be costly. With a supplier, you'd be able to have a consistent supply of ingredients, along with price discounts, since you're buying in bulk. To save more money, look for suppliers that could offer you the best deal.  
6. Identify How You'd Like To Sell Your Product 
A crucial factor to consider when developing a business plan is determining how you'd like to sell your products. You could opt for a physical store at home, if regulations allow, or offer catering services. You may also sell your food online, allowing you to reach a wider audience.  
7. Advertise Your Business
If you fail to advertise your product well, creating delicious food won't matter. To get floods of orders, learn to advertise and market your business.  
You could begin by building a website where people could order online. At the same time, develop your social media presence by posting about the products you'd launch and what customers should expect. 
It's best to include photos of your products to help set customer expectations. If you wish, you may also post personal photos of your products to make customers feel the food's legitimate and not just great for photoshoots.  
But while you're still building your audience, asking your family and friends for help in spreading the word would be the easiest way to advertise. They'd be your first customers; hopefully, they could create a ripple effect for your business.
Conclusion 
Starting a food business, even a home-based one, could be challenging and exhausting. While needing to focus on the quality of food you make, you also have to ensure you keep your name running around to increase your customer base. 
As you plan and build your business, it's important to know your budget, do market research, come up with creative ideas, and know about proper advertising and marketing to get it off to a good start and running successfully.
You may also like: Chew on This: 6 Serious Considerations When Starting a Food Business
Image source: AdobeStock