Click here to get this post in PDF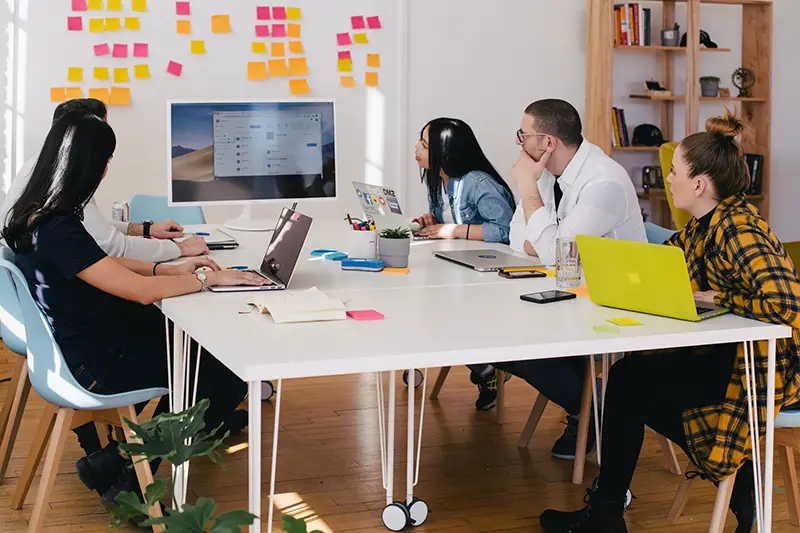 Do you hate hearing negative feedback? Well, if you're anything like the rest of the human population, then chances are that you do. Most of us want to avoid negative feedback at all costs. With MaxDiff Analysis, you can avoid negative feedback that could be harmful in several ways, especially if you're an entrepreneur or a businessman.
For entrepreneurs, addressing negative feedback from their customers can quite literally be a make-or-break deal. But how do companies even get to hear negative feedback from their customers? Enter: Market Research.
Why is Market Research So Important?
You might have a brilliant idea for a product or a service that is ready and raring to go. However, a brilliant idea in your mind doesn't always translate to a successful one on paper. This is where market research steps in.
Not only does market research help you understand whether your product or service is going to work in the market, but it can also help you find new business opportunities. But it doesn't stop there. Conducting market research will also allow you to better the products and services that you provide to your existing customers. Finally, of course, market research in the form of customer feedback surveys can help you understand why some of your customers are not coming back. A win-win all around, wouldn't you agree?
Types of Market Research 
If you're someone looking to understand various aspects about the market and your customers, then there are mainly two kinds of research that you should concern yourself with: primary market research and secondary market research.
1. Primary Market Research 
With primary research, you take matters into your own hands. In other words, you will try to gain first-hand information from your customers regarding various things that are crucial for the growth of your business. 
You can accomplish primary market research in two ways: by either speaking to your customers yourself, or by using information-gathering methods such as online surveys, offline surveys, telephonic interviews and focussed group interviews. You can even set up a chatbot for websites and derive some useful information about your company from the customers who prefer chatting while browsing your website.
What is the Best Tool for Primary Market Research?
Primary research forms the core element in almost every company's customer experience and success plan. Two of the most common market research tools that are used for the purpose of conducting primary research include SurveyMonkey and Typeform. These are online tools that provide customer feedback surveys and a host of other tools that you can use to improve customer experience.

However, if you are a newbie who is just starting out in the world of business, it would be a crucial mistake to just stick to the two tools mentioned above. A brilliant SurveyMonkey alternative and Typeform alternative is a tool known as SurveySparrow. A highly intuitive online survey software, SurveySparrow not only helps you improve customer experience but also employee productivity through omnidirectional employee assessments.
2. Secondary Market Research 
Secondary market research is going to form the bulk of your information. This includes all the data that is publicly available regarding markets, trends, customer segments, sales and so on. If you're on a tight budget and can't afford primary research, then secondary research would be your best bet.
What is the Best Source for Secondary Market Research?
If you're a complete newbie at this whole secondary research thing, then here's some good news. Most of the information that you need are made available to the public for free by either trade associations or governmental organizations. Other excellent sources for market research include public libraries as well as institutes that provide relevant statistics every year. And of course, the internet is a vast resource that never runs out of valuable information. 
Doing Market Research the Right Way 
There are several ways in which you can conduct market research, but only some guarantee you success. However, if you're a beginning, then here are some quick tips to help get you started!
1. Get going
Despite the risk of stating the obvious, the first step to doing market research is to actually do it! Several companies shirk conducting market research (to their own downfall) mainly because it can turn out to be a costly enterprise. However, in this day and age, expenses should hardly be the deterring factor. There are cheap alternatives available everywhere, especially when it comes to secondary market research, as well as some forms of primary research such as online survey software.
2. Use a hybrid model
It would do your business wonders to conduct both primary research and secondary research at the same time. This is because both types of research come with their own set of benefits. Primary research, for instance, helps you gain valuable insight into your own business and allows you to identify certain key issues that are plaguing your customers. With primary research, you can also conduct highly specific and targeted research that can provide you with some excellent trade secrets that are critical for the growth of the company.
Secondary research, on the other hand, is crucial to gain an overall picture of the current market conditions and its behaviour. It can also prove useful in understanding market history and patterns in customer behaviour that have formed over the years. That being said, one of the most significant ways in which secondary research benefits companies is by giving valuable insights into the competition. This is why a combination of primary research and secondary research is going to give you a powerful edge in the market. 
Final Thoughts
No one wants to develop a product or service that doesn't sell. And market research is your one-way ticket to ensuring that that never happens. In other words, market research is an investment into your future. Conduct it today and save yourself an immense amount of time, money and effort that would otherwise be spent on wasted ventures.
You may also like: The Essential Role of Market Research in FMCG Product Launch
Image source: Unsplash.com