Click here to get this post in PDF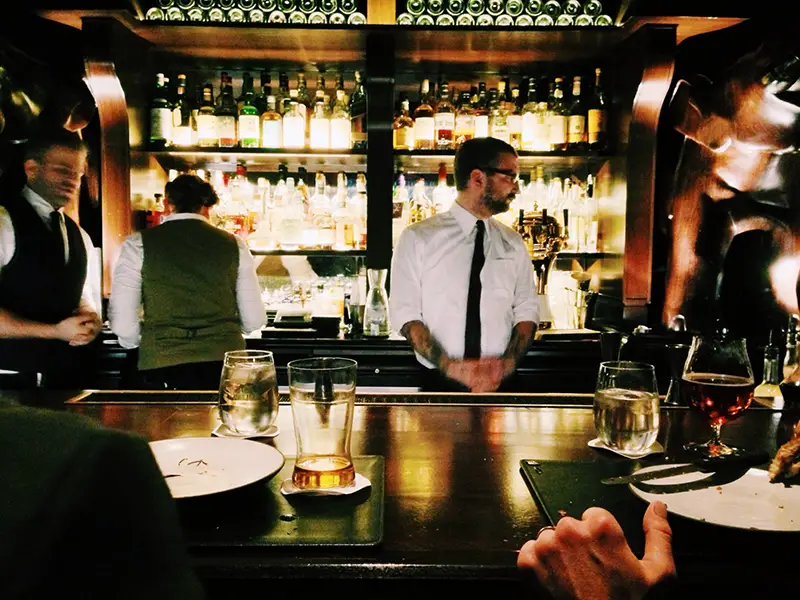 There is a 40% chance a customer will come back after a memorable first-time experience in a bar setting. Amaze them the second time, and the chance for them to come back increases to 42%. A good third-time experience means that there is a 70% chance you have gotten a new regular.
In this digital age, customer experience is crucial since it helps you gain ratings and reviews on various platforms on the internet. Even if it is a Mobile bartending service, it has to meet the standards. Cleanliness, hosting events, and music are tactics to help you better the operations and experiences in your establishment. The following are ways you can integrate these into your bar:
1. Ensure the Seats are Comfortable
Most people who spend most of their time sitting in an office chair or a regular chair at home can find more comfort sitting on something different, like a barstool. Additionally, bar stools make a space look more appealing when you introduce different types of attractive furniture.
They also allow for a higher sitting capacity, inviting travelers and workers to enjoy a drink or two. Most solo diners and drinkers will opt to go for a barstool near the counter than any other place in the space.
2. Music
Music is and will always be an excellent stress reliever for many people. Some soothing background music for your guests and customers can help better their experiences. However, the music you play should rhyme with the culture of your bar. When you set the right tone, customers will be looking forward to spending time at your establishment.
3. Well-Trained Employees
Your employees' hard work, dedication, and accuracy determine the success of your bar. They deliver the services, and when they fail to fulfill a task or provide excellent services to customers, you may lose customers and get your bar's name tarnished.
Your employees should be trained on the technicality of the work and the morals required on the job. They should learn how to sometimes work under pressure and handle their tasks as expected. Effective customer service from your employees is a sure way to make your customers feel comfortable in your place.
4. Offer Regular Refills
Offering refills makes up a significant part of the overall experience, especially for lone drinkers. Your employees should be keen and time the right moment to offer refills to all the customers in your space. This action initiates interactions that leave a good, lasting impression.
5. Host Events
Bars sometimes experience slow weeknights when it is harder to get people through your door. Hosting events and theme nights is a practical and effective strategy to attract customers. You can host football viewing parties, Trivia Night Wednesdays, and seasonal events such as Halloween, which are fun and memorable.
Hosting fun and exciting events makes you look unique from other bars doing everything the same old way. They also boost sales by convincing customers who just pop in for a single drink to stick to the end.
6. Smooth Reservations
Does your bar allow for reservations and bookings? It is an excellent opportunity to create a great first impression on potential customers. When they call you, how you handle the situation and attend to their questions and needs portrays a lot about what to expect.
Therefore, ensure you are transparent and responsive, and that the booking process is as simple as possible. Whether online or offline, the booking process should work perfectly on the customer's end.
There are a lot of things to consider when running a bar to ensure an outstanding customer experience. Above are some ways to make moments at your bar more soothing, satisfying, and memorable for your customers. When your customers are having a good time, your establishment benefits through increased sales.
You may also like: Ways to Build and Earn Customer Loyalty
Image source: Unsplash.com