Click here to get this post in PDF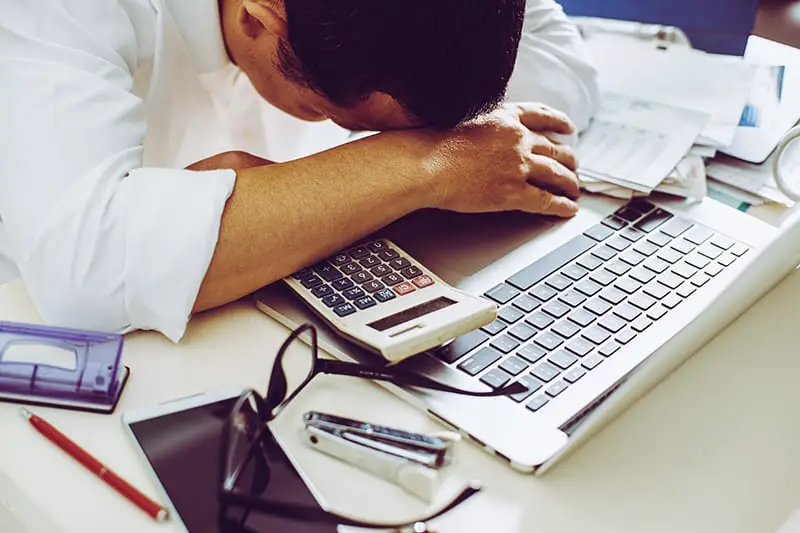 Starting an online business seems simple. All you need is a plan and a great website and you're in business, right? Wrong. Research shows that 90 percent of all online businesses fail within the first 120 days, but you shouldn't let this discourage you from starting your own e-business.
Instead, try to avoid these common mistakes to help your online company rise above the rest.
1. You don't treat it like a regular job
Sure, starting an online business means you no longer have to put on a suit and tie and commute to a 9-to-5, but that doesn't mean you shouldn't treat it the same as any other job. You need to set a work schedule and stick to it, and often you'll need to put in more than 40 hours a week, especially when you're trying to get your business off the ground. Online businesses are not meant to be get rich quick schemes, they're something you have to be dedicated to and put the same, if not more, time and effort into as you would any other job.
2. You're not putting enough effort into your website
It's not difficult to have a good website, but it's tough to have a great one. If your business is operating entirely online, you need a great website that's entertaining, informative, and easy to navigate. One of the best ways to keep customers on your website is to add video. The Local Search Association conducted a survey that found out 44 percent of buyers watched an online video while looking for local products or services, and 56 percent of those viewers contacted the business after watching the video. Videos are not only great ways to explain the benefits of your product or service, but they also help boost your website's placement on search engine result pages. A company like Square Ship can help you create an engaging video that your customers will remember.
3. You're wasting time on social media
Social media is a great way to get the word out about your online business, but if you don't have a strong social strategy in place, you may just be wasting your time when you post. You need to do your research to find out who your target demographic is, when they are most likely to be browsing social media, and what messages will resonate the most with them. Then, create a plan for how often you will post each day and each week, and stick to it.
4. You're not investing enough
While creating a website for your online business doesn't have to be expensive, you should still plan to invest a significant amount of money in your new company. There's something to be said for the old adage "you have to spend money to make money." Whether it's hiring an accountant to help you with your finances, investing in a marketing consultant to help you advertise, or upgrading your materials, if you save up and invest that money back into your online business, you'll see positive results.
5. You haven't researched the competition
Any successful CEO will tell you that one of the keys to running a successful company is to know your competition inside and out. You need to do extensive research to discover all of the other online retailers who offer similar products or services as you to determine how you can set yourself apart. During this process, you may discover that there's simply too much competition out there. There are too many companies that offer the same thing you do, at a lower price that you can't match. If this is the case, it's time to reevaluate your business model.
The absolutely best to find a niche with a low Competition/Customer ratio is to use SEMrush. With their tool, you can easily see how many people it is that search for a particular keyword but also, how hard it is to rank for. You'll also be able to see which of your competitor's marketing efforts that works and which not. If you want to really find the best way position yourself and finally get your online business off the ground, make sure to check out this incredible marketing tool. (Affiliate link)
6. You don't have patience
Above all else, success takes time. Your online business will not be successful overnight, and you need to be prepared for that. Make sure you have enough money to keep you and your family afloat while you get your company started, and have a solid plan B to fall back on if your company fails. It can take years for businesses to be profitable, and online businesses are no exception. Be patient, and don't be afraid to be critical of yourself. If you're not experiencing success, ask yourself if you're truly doing your best, or if you've gotten lazy or discouraged because you thought this process would be easier. When you have the answer to that, you'll know if it's time to refocus and put more effort into your e-business, or if it's time move on.
You may also like: Should You Hire an Internet Marketing Expert?
About the Author

Victoria Howes is a entrepreneur, traveler, and consultant to multiple brands including Travelocity, Hotels.com, and Homeaway.