Click here to get this post in PDF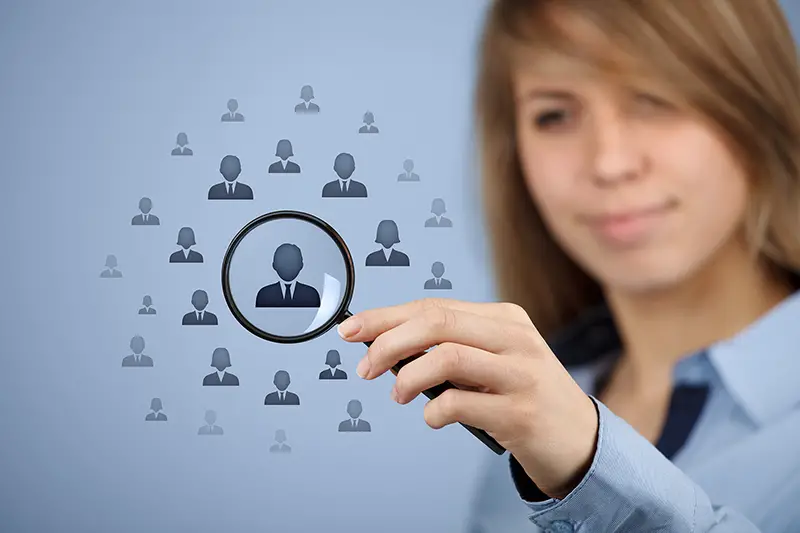 Is your business making the best use of its customer data? Is your marketing team able to leverage the knowledge of your customers from your data? Are you even collecting the right kind of customer data?
In reading this post, you'll soon see why businesses of all sizes need not just a customer data platform, but the right customer data platform that combines with marketing automation software. 
You'll see how you could be better engaging with your current and potential customers. Click here to look at how you could transform the way your customer data is used to better target your marketing efforts for real results. Plus, you'll learn what to look out for before making any investment in data platforms.
What data should a platform be collecting to be useful?
First of all, it's worth spending some time looking at the data you could be collecting and what is and isn't useful. 
By shopping online, customers provide some basic data. It's straightforward to collect delivery information like names and addresses, and products purchased. It's all vital and necessary, but does this allow you to truly know your customers? 
So instead, let's think about what your marketing team would like to know to provide the most targeted, personalized campaign. 
Aside from the basics, what every marketing team would like to know is what drives potential customers to make a purchase. To know this, you need to get a clearer picture of customers' behavior. You need to know:
What proportions of purchases do they make on and offline? To do this, you'll need to connect your shoppers' in-person and online purchases.
What journeys are they making on your site? Do they leave items in their baskets for later? Do they come back?
What kinds of marketing do they engage with? Do they open emails? Do they click on Facebook ads? Do they interact with Instagram posts?
How do they feel about your brand? What reviews have they made? Have they completed any surveys?
A good customer data platform should be able to tell you all this information. And once you have it at your disposal, your marketing team can do some clever things. More on that later. 
What insights can a customer data platform offer?
Here are the most valuable features to look out for before you make any investment in customer data platforms.
Be more than just storage
A customer data platform should not be seen merely as storage. That is its most basic purpose. It must also organize customer data to be both usable and flexible. We don't yet know the future trends that will impact the way we do business, just like 20 years ago few of us were anticipating the impact that social media would have on the way we interact with customers. 
A comprehensive customer dashboard
A good customer data platform can connect up all the interactions your customers make (like completing a dot-to-dot picture) and then display them simply in one place. So, it is possible to link up valuable information like browsing history, which messages have been opened and which have been ignored, surveys answered, loyalty point interactions, and much more. 
This provides a comprehensive but clear dashboard-style single customer view for all your online clients. Sounds impressive, but what can you then do with this information?  
Track customer behavior
It would be naive to expect customers to interact consistently with your business year upon year. They are real people with real lives that move on, after all. The customer data platform allows you to compartmentalize your customers according to their recent interactions. 
Templates built into a platform can funnel customers into segments according to their behavior. This allows you to have a clear picture of which customers are currently your highest spenders, or who shops predominantly online and who visits your stores but never your website, for instance. 
Get a sense of who your customers are proportionally. How many lapsed customers do you have? Do you have a high proportion of customers who wait for a deal before purchasing? These are all valuable insights. 
How can these insights benefit your marketing efforts? 
Knowing and understanding your customer base better has some fantastic repercussions for your marketing opportunities. 
1. Personalize your email marketing 
For a start, utilize customer insights by tempting your customers with personalized email offers that encourage them to modify their behavior or to remain consistent purchasers. Tempt lapsed customers back, nurture brand-new customers, and reward your regular customers for their loyalty, for example. 
Sound promising? Employing a digital customer data platform can have further serious benefits for your marketing efforts.
2. Plug into online ad platforms
Connect your data with online ad platforms and automate your marketing efforts accordingly. This gives you the capacity to first target the right existing customers and then, most importantly, exactly the right potential market. 
Based on your analytics of your existing customers, you'll know exactly what marketing opportunities to look out for.  Simply plug your customer data hub into online ad platforms and get full control of who sees what. 
3. Target your marketing campaigns with pinpoint accuracy and save costs
Going fishing for customers with a large net means you'll catch the attention of many, yet few will turn out to be what you are looking for. Instead, use your knowledge of your customer base to send smaller campaigns out to a far more specific target using relevant, optimized content.
A higher conversion rate combined with a lower spend is likely to be far more productive and profitable than a major, catch-all campaign.
4. Build trust with personalized customer microsites
Improve transparency and build trust by allowing customers the same access you have to their data. Personalized customer microsites do just this, letting your customers view their data whenever they want. By building trust, your customers are more likely to use store check-in features and see the benefits of allowing your staff to capture purchase data in-store. This, in turn, gives you even more usable data.  
5. Monitor marketing spends
The impact of your marketing campaigns will be easy to determine because you'll have far better monitoring capabilities. Measure the true value of your ad spend using the metrics that your customer data hub now provides.
6. Gain timely insights
The right data platform can empower you to make the right decisions at the right time. Being agile is vital. When times change for your customers and your customers' behavior changes, you can have instant insights at your fingertips. The year 2020 and the coronavirus pandemic have demonstrated the importance of this. 
A customer-centric approach is widely seen as the way to drive business growth, yet this can be virtually impossible without the right insights into who exactly your customers are. The right customer data platform can provide these insights and significantly benefit your marketing approach by providing a personalized experience for customers, both new and old, whatever the size of your business. 
About the Author
Salam Saadeh is Co-Founder of UrbanBuz, a Customer Journey Management Platform that enables businesses to connect, unify, and unlock their customer data to optimize their customer engagement and marketing budget while delivering personalized connected customer experiences at scale.
You may also like: What is a Customer Data Platform? What is the difference between DMP and CRM?
Image Source: Shutterstock.com