Click here to get this post in PDF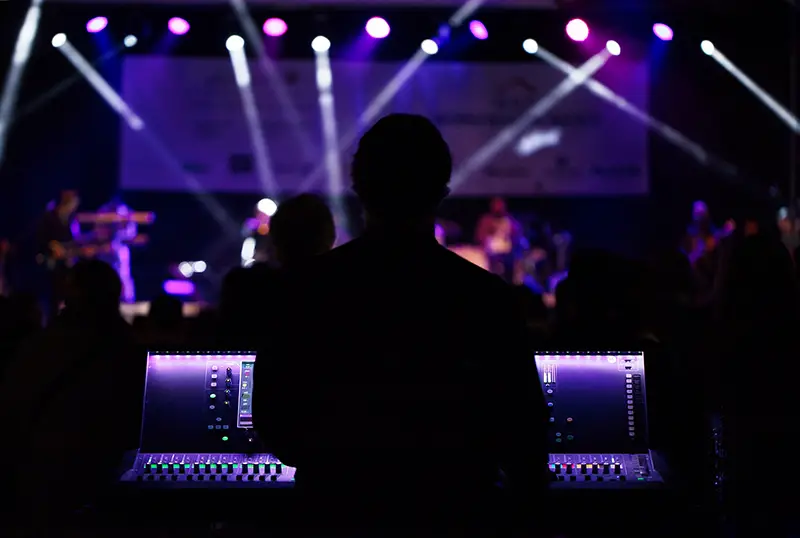 If you work at a company that is hosting an event soon, your mind is on promotions right now, right? Promoting an event might actually be more crucial than the event itself; a good promotional campaign will boost revenue, spread the word about your business, and raise the bar for your competitors all in one fell swoop.
With such a highly saturated digital sphere, it can feel impossible to make your event stand out when you are doing a big promotional campaign. How can you get noticed by your followers, encourage ticket sales, and ultimately throw a great event?
That's what this blog will explore! Let's take a look at five ways to successfully promote your company's next event!
1. Hark back to old-fashioned forms of advertising.
Sometimes the old ways are successful, even in an ever-digitised world. Yes, we're talking about posters, flyers, and word of mouth. Make this event your conversation starter – "Have you heard about our event? Oh, it's going to be great!" – and your conversation-ender – "I'll see you at the event!". 
Word-of-mouth advertising is still one of the most effective ways to encourage new people to engage with your company, so make sure you are talking about your upcoming event with everyone you see.
In addition, get in touch with a flyer printing company and get some fun, artistic flyers printed up for your event. You can leave these with the relevant businesses or individuals, depending on the nature of your event, and you'll be amazed at how well they work in pulling people in.
2. Invest in paid promotions on social media.
Seeing as this will be a short-term campaign that will end once the event is over, it might be worth splashing out on paid promotions. Paid promotions on social media mean that your event will come up on the timeline of users who don't follow you, pushing your message far beyond your follower list.
Paid promotions on social media are relatively inexpensive, especially if they are only going to be out for a short amount of time. This is a highly effective way to promote an event, and saves you countless hours of trying to infiltrate the algorithm which can be very hard to do in a short amount of time.
3. Offer giveaways or deals for bulk ticket sales.
People like to be incentivised when it comes to attending events – especially if they are new to your business and don't have that repeat-customer trust yet.
Offering a promotion for new customers or bulk ticket sales is likely to encourage new people to take the risk and buy tickets for your event. It's all about hooking them with an incentive, then you can focus on wowing them with an amazing event that they'll remember for a long time.
How do you promote these offers? Definitely start with social media – Twitter, Facebook, Instagram, TikTok, and Linkedin. In addition, make an event page using a platform like EventBrite, and ensure you are promoting this deal in a visible way on the ticket page.
4. Go for a big endorsement by a company or celebrity.
If you feel like this is achievable, try to get an endorsement for your event. If your business is local, keep your expectations realistic – you might not be able to get Cher to promote your event, but a local celebrity would work wonders!
In addition, you could collaborate with local businesses such as food and drink providers in order to widen the reach of this event. They can promote it to their customers, and your collaboration will ultimately be beneficial for all parties. 
These endorsements could be done in-house, such as in the restaurant that will be providing the food, for example – but the most successful endorsements are done online these days. 
5. Steadily ramp up the promotions as the date edges closer. 
You will likely begin promotions far in advance of the event, but as the date comes closer, you need to steadily increase the level of promotion you are putting out. Make sure to be posting on social media most days, reminding people to get their tickets. You could encourage people to get their tickets early by having early-bird prices or perks for those who buy before a certain date.
In addition to ramping up your promotions, ensure your tickets are accessible and easy to purchase online, right up to the day of the event. 
Final Thoughts
Promoting your business event can be tricky in a highly saturated digital world, but with these tips, you'll be bowled over at just how many people are knocking on your door!
You may also like: The Most Affordable Promotional Ideas
Image source: Pexels.com