Click here to get this post in PDF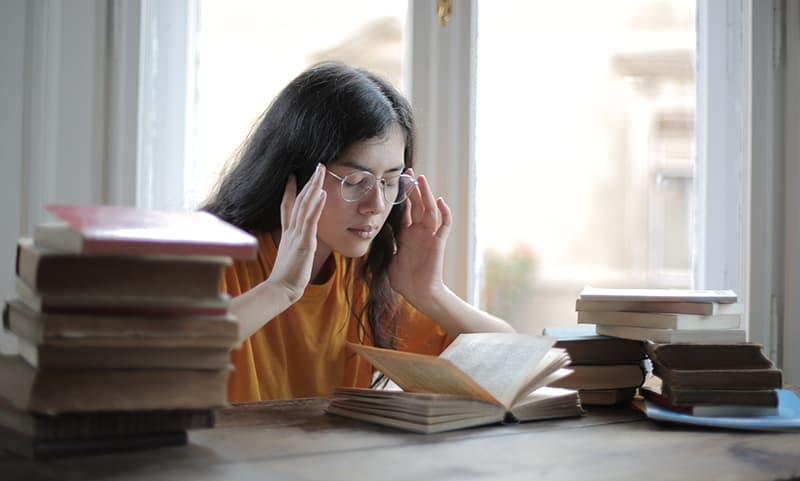 When the invigilator calls out "five minutes left," the last thing you want is your anxiety kicking in. Stress might be your worst enemy when it comes to test prep. It can make even the most simple questions look confusing, make solid five minutes rush to five seconds, and block you from focusing.
But wait, what if you could put this stress to good use? Studies reveal that stress could, in fact, inspire you to work more. If you can build confidence under pressure, then you can use your pre-exam test to your advantage. Here are some ways you can identify your stress sources and prepare to fight it on the D-day.
1. Write Down the Stress Triggers
Creating a list of all your stress inducers will help you address them more effectively. For instance, many students find that they are stressed while preparing for the tests. For others, the anxiety is overwhelming during the administration of the LSAT exam. If you acclaim yourself to whatever causes you stress, you are less likely to be affected. 
2. Take LSAT Practice Tests in Public Places
One way of achieving maximum attention in the exam hall is to familiarize yourself with the environment.  Instead of isolating yourself while taking mock tests, go for a common area. This will help you to replicate the presence of others in the room. Places such as coffee shops offer you enough distractions so you can prepare yourself to ignore them. You force yourself to focus through diversions that the LSAT exam hall will be serene in comparison.
3. Get Used to the Clock
Time management is critical in a test. While your online tutor can give you enough points to handle time effectively, you need to train yourself with countdowns. Make sure that you always use the timer while practicing tests. Give yourself no more, no less, but precisely 35 minutes to complete each section. Any analysis you want to do should be done only after this time interval.
4. Personalize your Study Plan
Being unsure about their study plans is a significant reason for stress among students. They think they haven't prepared enough or worn out all available study materials. But what works for one student might not work for you. The best is to create individualized study plans to help you kick the stress to the curb. Create a schedule that will allow you sufficient time to work on your shortcomings, leaving you with more confidence.
5. Never Overlook your Health
Do not underestimate the power of sleep and good food to keep you diligent and focused. A sleep-deprived person cannot optimally give their attention to anything. In effect, you will not be making effective use of your time. Food and exercise are equally important in giving your brain small breaks to snooze and repeat. Exercise improves cognitive performance and can be an excellent means to reduce your stress. Make sure that you are not compromising your health and overloading your brain.
---
The Secret of Passing Microsoft MS-900 Exam by Using Practice Tests
---
If you are having difficulties coping up with stress, it doesn't mean you are deficient. Instead, focus on the solutions. Work on your understanding of the test and your LSAT capabilities. With our tips, you will be able to manage stress right down to the desired level. After all, a little stress might be the missing recipe for your success. You can find additional resources in these best websites for students.
Image Source: Pexels.com