Click here to get this post in PDF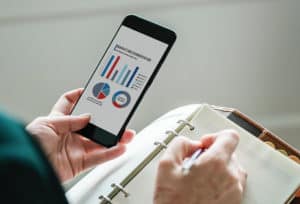 Whether you're the CEO of a multinational corporation or the owner of a mom and pop store, there's one thing every business has in common: the desire to increase sales. Having a solid sales team is undoubtedly essential when it comes to boosting your business's bottom line. However, there are plenty of other things you can do to maximize the number of customers coming to you over your competitors. Here are a few practical tips to get you started:
Marketing, Marketing, Marketing
Many small business owners are under the impression that a marketing strategy is something that's only relevant to larger companies with a broad clientele. In reality, a solid marketing plan is beneficial to businesses of all shapes and sizes since it helps to create a strong brand, attract new customers, and retain existing ones. If you haven't got a clue about how to build an effective marketing strategy, don't be afraid to seek the assistance of a professional brand design agency that can help you find your business's unique voice and tap into your target market.
Take on Feedback
If you don't offer customer feedback surveys or pay no mind to social media comments and reviews, now's the time to start doing so. Every single piece of feedback from your customers is an invaluable resource to your business that helps you understand what you're doing well and where you can improve. Sure, negative feedback may not be pleasant, but going above and beyond to address the issue shows a commitment to customer experience, which drives stronger relationships and loyalty.
Run Regular Promotions and Competitions
If you're looking to engage your existing clientele and attract new customers at the same time, few things are as effective as a promotion or competition. Everyone loves a bargain, and you can make the most of this by incorporating a deal your customers can't resist your marketing strategy. As well as ensuring your business is top of mind with those who already purchase from you, hosting a competition is a fantastic way of getting referrals and leveraging word-of-mouth in your favor – which, according to Nielsen, is still one of the most effective methods of advertising.
Bundle Your Products or Services
Sometimes, increasing sales just takes a bit of creativity and strategic thinking on your part. A simple way to boost your bottom line is to bundle your products or services into a convenient package rather than selling individual offerings. In the customer's mind, a bundled deal equates to savings and value for money, even if they're not saving all that much! Just remember to be as flexible as possible, since some customers may not feel each product or service is relevant to them – you could offer to customize a bundle to build rapport with a client and assist in closing the deal.
Use Email Marketing
When it comes to driving customer engagement, you can't look past the benefits of email marketing. According to one survey, 81% of marketers said that email played a direct role in customer acquisition while 80% said the same for retention! The great thing is that email marketing doesn't have to be an expensive investment, especially when you consider the advantages it can bring to your business. Work on building up a list of subscribers and connect with your customers via email to see the difference in your profits.
Boosting your business's sales doesn't necessarily have to be an expensive process. By listening to your customers and engaging them with promotions and creative marketing, you can make a significant improvement to your sales in no time.
You may also like: Top-Notch Trader – 5 Ways to Make Your Growing Business Look Bigger Than It Is