Click here to get this post in PDF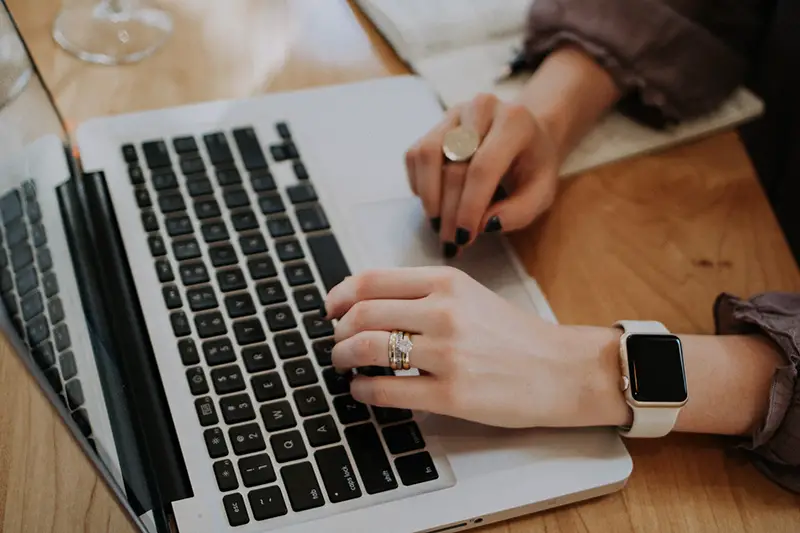 Sometimes breaking into a new field can feel intimidating and seem more daunting than it actually is. When it comes to the field of career writing, there is absolutely no exception. On the one hand, there is always a demand for writing as it continues to be one of the main forms of communication to the human species. On the other hand, it can seem impossible to begin to find out how to get your name out there and how to amass not only a following but a career out of your skill as a writer. 
So how do you break into the market and how do you jumpstart your career as an aspiring writer? Here are the top 5 tips we at The Word Counter suggest to help you jumpstart your writing career. 
1. Have a Competitive Portfolio
The first thing to be working towards is either developing a portfolio for the first time or making your existing portfolio as competitive as possible. 
What Exactly is a Portfolio For a writer?
A portfolio showcases what you bring to the table as a creative. Not only does it showcase the level of skill that you've grown your writing talent to, but it also gives clients a good idea of who you are. It allows you to not only give a sampling of your work but the ability to brand yourself to the work you want to do.
How do you build a portfolio if you don't already have one?
This can seem like a particularly challenging task – how do you build a portfolio of written work if you have no opportunity to access that work? Well, the truth is – for many writers, the ability to be paid for their work may not be something they can begin their careers with. But that doesn't mean you can't start building your portfolio. 
Simply googling websites that allow for guest blogging can help you get your foot in the door and get some content published. A lot of times, websites that allow guest blogs don't actually pay, however, when you're building your portfolio, the experience is worth the work!
2. Keep Up To Date With Social Media
Social media is a powerful tool for marketing your skills and setting a personal brand. Platforms like Twitter can be professionally grown to allow potential clients to see snippets of who you are as a writer. Professional social media platforms like LinkedIn continue to be some of the best ways to expose yourself to potential clients and contact and introduce yourself to the clientele you want to interact with. 
3. Be Willing to Be Diverse
If you want to be a freelance writer for magazines that focus on health and fitness, don't take the opportunity to get your foot in the door by writing SEO online! Every part of the journey matters. Taking opportunities as they come to help you grow your skill and diversify your portfolio will show potential clients that you are determined and capable. 
4. Keep Your Skills Sharp
Preparation is the biggest part of being successful. Even if you struggle to find the clientele you desire, don't allow yourself to become lax on your skill as a writer. Staying prepared for your dream client is one of the most important aspects of your writing career. This looks like commitment to regular writing exercises and activities such as reading.
Despite whether or not you are achieving your goals, don't stop building your talent and capacity as a writer. When the right opportunity comes your way – be as prepared as you can for it! 
5. Become a Social Media Writer
Lastly, we want to talk about the power of social media. With a huge push towards social media mass marketing, hundreds of businesses are switching over a large portion of their marketing to platforms like Instagram, Tik-Tok and YouTube. This opens the door for a vast array of clients to help write posts, tweets, and descriptions for. 
Businesses specializing in everything from organic food to cyber security are in need of individuals to help set up their social media presence. It may not be your dream job as a writer, but typically these jobs can provide a decent amount of pay while also getting you experience in the field.
You may also like: Role of Writing Skills in Effective Communication
Image source: Unsplash.com