Click here to get this post in PDF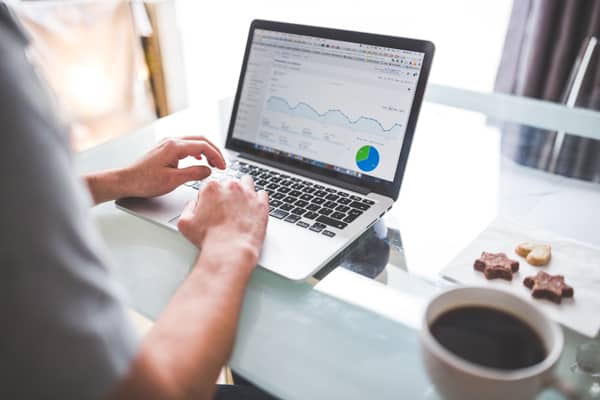 We earn commissions if you shop through the links on this page.
One of the major benefits of the Internet is that it enables small businesses with limited marketing budgets to build successful brands and compete with much bigger companies. In this article, we provided tips that will help you turn your small-time online business into a powerful brand.
 Create useful and informative content
This is one of the most successful ways to tie potential customers to the company's website. Turning it into an info-point for various niche-specific subjects increases the number of website visitors, which with some conversion rate improvements, can drastically increase the company's sales. One of the most common ways to enrich your company's website with interesting content is to add a blog. When doing this, remember that you don't need to stick to articles in your blog posts. You should add many different kinds of content including photos, videos, podcasts, infographics, etc.
Choose your domain name wisely
Choosing the right domain name is very important for building an online brand. Most experts advise people to choose domain names with '.com' extensions. With this being the most popular trend since the introduction of the internet, today, there's a very limited choice of good-quality '.com' TLDs. ICANN tries to solve this problem by launching more than a dozen domains monthly from 2013 onwards. These generic domains completely changed naming trends. .Me domain extension, for example, can be particularly practical because it enables entrepreneurs to make creative domain names like 'rate.me', 'love.me', 'buy.me', etc.
Don't give up on email marketing just yet
Many people think that times, when email marketing was able to increase a brand's visibility, are long gone. Fortunately, informative and well-designed newsletter outlets can still create a change and build a great audience. The use of email in personal interaction decreased in recent years, but business correspondence still requires people to check their inbox on a regular basis.
Unlike during the 90s and 00s, marketers now need to be careful when choosing the right email marketing service. Gmail and various other providers use advanced filters to single out promotional emails; most don't even enter users' inboxes. Most experts advise people to choose MailChimp or some other famous e-mail marketing service and to share only top-quality content with readers in their newsletters.
Used advanced targeting filters social media ads provide
Social media advertising platforms provide marketers with highly efficient targeting tools, which combine various types of audience targeting including demographic, behavioral, interests targeting, etc. Facebook, for example, allow us to pick out very specific cohorts for our ad's audience. We can target people on the basis of their: age, interests, sex, location, political views, etc. The best way to manage your Facebook ads is by using an app called PowerEditor, which offers a much longer list of targeting criteria and can only work with Google Chrome.
Support customers to write reviews and testimonials
Today many people use review websites in they lack of information or experience. That's why reviews on app stores like Google Play or iTunes, or websites like Yelp and Glassdoor, strongly influence consumers. That's why companies need to offer various discounts and presents to customers who decide to write a good review of their product or business. This way, they will increase their visibility on popular review websites and use all benefits that this new version of word-of-mouth marketing brings.
Although new technologies made the branding process much easier, marketers still need to invest a lot of time and work to make their brand stand out from millions of others. They also need to constantly follow new digital trends to improve their marketing strategies and shift their attention in the right way during campaigns.
You may also like: 6 Crucial Tips For Starting a Successful Online Business
About the Author
Lilly J Adams has worked for six years in different marketing agencies across Australia. Her specialities are advertising, digital marketing, marketing for small businesses and consumers behavior. She loves art, books and watching crime TV dramas. Twitter | Facebook