Click here to get this post in PDF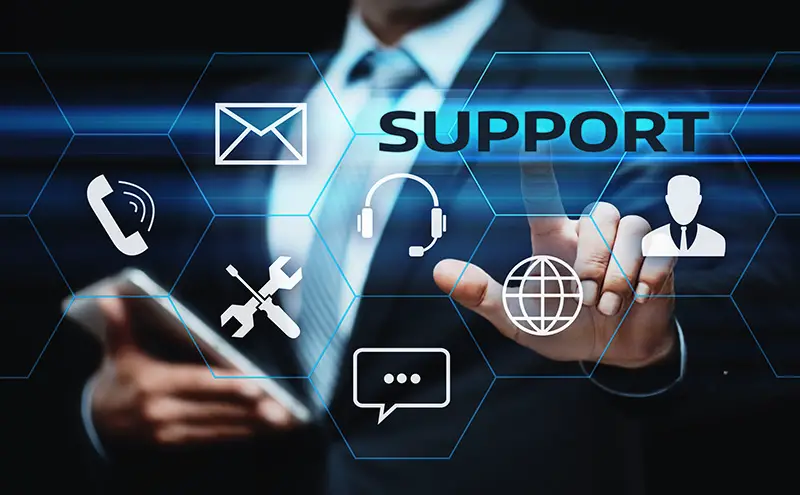 Your IT strategy shouldn't just be a dusty folder on a lonely shelf: it should be an extension of your business, something that exemplifies a business' values and helps pursue organisational goals. IT strategy consulting is committed to helping companies create effective, ambitious, and achievable IT strategies that actually work.
Today's IT strategy is crucial as it encompasses a vast aspect of your enterprise. Most people might think that it only covers network and connectivity. Still, more than that, it targets your business's safety and protection from malicious elements and ensures business continuity during downtimes and unfortunate breaches. IT Services at Greenloop Solutions can be the answer to this. They provide an end-to-end solution and have stellar reviews to support their services.
Even large companies require expert advice to validate growth ideas and make sure all risks are accounted for. Enterprise IT consulting services are often used to get that complex view of business strategy and improve it. But, for anyone drafting an IT strategy for the first time, beginning the process can be daunting. What do I need to include? How ambitious can I be? Here are 5 simple tips to help get you started.
Make it goal-oriented
When you begin with your IT strategy planning, make a list of your business goals for the next five years. Think about how the IT development you're planning helps meet those goals. If your plan doesn't help the company meet any of its goals, chances are the developments will not be worth the resources they'll need to complete.
Having clarity on your organisational goals and how your IT could help achieve them will help you craft a strong vision statement for your IT strategy. A strong vision helps provide guidance for your IT development over the course of the project, allowing staff and stakeholders to orient themselves towards helping the strategy succeed. It's not important, at this stage, to think of how you will get things done; this is a strategy document, not a tactical one. Focus instead on what you want to achieve by when.
Thinking ahead can help you scale your business well. And in scaling your business, you must make the right purchasing decisions from the get-go since this will be the foundation of your processes. The software applications you'll procure at the beginning must be programmed to be scaled, and an IT expert can help you with this decision because of their vast knowledge in this area.  They can help you prevent spending money on applications that will become obsolete in a few years.
Think about scope
When is a crucial question when creating an IT strategy. An effective strategy is a promise of development and growth. Without dates and deadlines, the goals and vision will come across as empty. First, consider the scope of the whole project. As IT strategy is designed to be a long-term plan, many businesses allow for a scope of 5 years. This is a large enough length of time to make a significant and meaningful change to your IT systems without being so far in the future that it seems unachievable. Avoid making your strategy too short, as you may not have time to make a real impact on your system, and you may end up making tactical decisions rather than strategic ones.
When considering your broad scope, consider what limitations may be involved, and how you can overcome them. Is there anything within your scope that could be a major disruption to your business? Do you have any major product lines launching or retiring in that time? Considering the potential hurdles in your journey will help you prepare a more flexible and reactive IT strategy. Another good practice is to build in time to rethink and redesign, based on your progress and any external or internal factors. Consider planning in yearly check-points to assess how you're doing, make sure you're still pursuing your vision or consider how your goals may have changed.
This should be considered in your IT infrastructure and business continuity planning if you're expanding your business. An IT professional can help you merge processes from several units using one system. This will be a considerable relief cost-wise, especially if a new business expansion is in its trial and testing stage.  You can also maximize the knowledge and skills of everyone on board, most especially those previously trained by your IT partner.
Be detailed
Although an IT strategy doesn't always deal with the how of IT development, it is important to be detailed. An ambitious vision is great, as is having a good amount of time to achieve it, but the strategy needs to be backed up with clear priorities and an understanding of the different elements necessary to succeed. Start by listing all the projects that will be involved and ranking them by priority. Include a justification for why each project has been ranked at that level. Top priority projects should be those that move your IT strategy forward and pursue your organisational goals. Of course, these priorities should not be set in stone: you may find that throughout the course of the strategy your focus needs to change. Consider how changing priorities will affect the strategy, and what you can do to make sure all projects are still completed.
Once you have top-level information on all project priorities, detail the plan for managing your strategy. What personnel will be required for each project? Are there any areas that need particular expertise? What other priorities do key stakeholders have, and how do these match up to the priorities of your IT strategy? Answering these questions will help you determine whether you have the necessary staff to deliver your project, whether they will need extra training or whether you will need to recruit more.
Think about what you need
This leads to the question of what your company needs to pursue your strategy. With the detail you have explored in the previous step, you should be beginning to get an idea of what your IT strategy will cost in terms of necessary resources.
What infrastructure will be necessary to complete your strategy? Are you able to deliver everything at your current capabilities, or will you need new systems, new platforms, new technology? These questions will heavily depend on what you want to achieve and by when. You may find that you will need a whole suite of new devices in order for your staff to pursue the final goals, but perhaps that is a step you can address further down the line. Your resource allocation will also depend on your prioritisation.
Budget, budget, budget
The big question everyone will be asking: how much will this all cost? Your IT strategy is designed to help pursue business goals, but if it's too costly it may end up being a drain on resources rather than a boost. Budget is an important consideration when it comes to prioritisation: is your most expensive step the most important? Or can it wait a few years until the company has gathered a bit more revenue?
It's very important to be as transparent as possible when it comes to budget. Provide as much detail as you can for the first two years of your strategy, basing it off on the detailed project steps described above. For the further stages of the project, year 3 and beyond, you can provide estimates, but make sure they're realistic.
You may also like: Essential Things You Should Know About Jobs in Information Technology
Image source: Dreamstime.com