Click here to get this post in PDF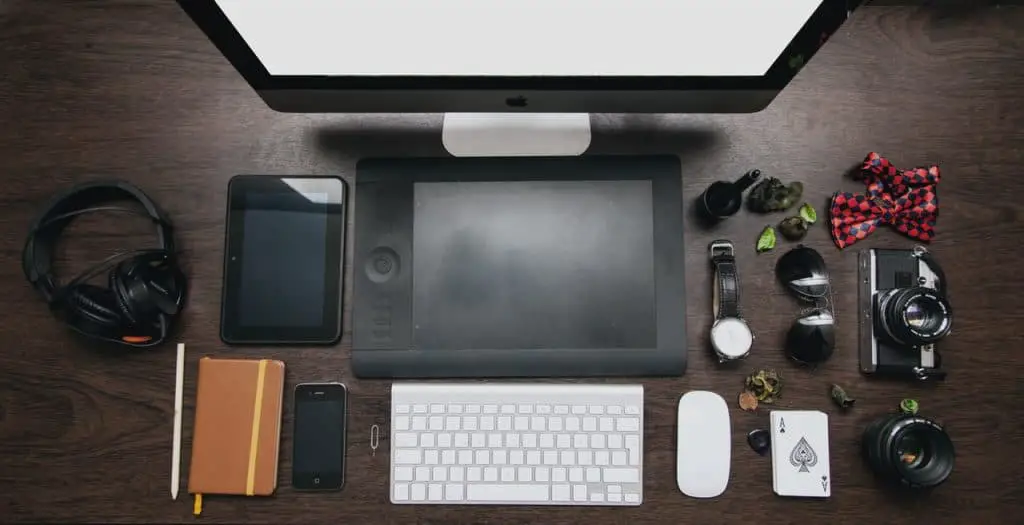 There's always room to improve your small business, whether it's by increasing sales or lowering per-customer acquisition costs. Attributed by the increase in technological innovations that have transpired these last three decades, the business landscape is ripe with new and fresh opportunities yet to be fully taken advantage of by the modern-day entrepreneur. And what's great about small business and technology is that it's not a fork in the road type of scenario wherein you can only take one business model or approach and leave the rest for good. Instead, you can integrate newer and more efficient technologies with your existing infrastructure to streamline daily operations. Whether it's genuine ink cartridges or a full-scale tech overhaul, let's get to understand what your small business needs to gain an edge.
 CRM Software
CRM stands for customer relationship management and is software that's meant to convert short-term customer encounters into long-term relations. While customer relations management is something that many business owners have been doing for many years now, the traditional means of maintaining customer relations tend to be less efficient and cost-effective. CRM, on the other hand, offers the ability to manage contacts, follow up in a timely manner, automate sales and marketing operations, convert more leads from your email listings, and overall get higher sales and revenue.
 Accounting Software
Big or small, retail or tech, every business needs accounting to make sure finances are in order. Accounting ensures that financial records are prepared and vetted precisely for any inaccuracies or missing information. This branch of the company also makes sure that all dues owed to Uncle Sam at the end of the fiscal year are paid off. Accounting software offers the benefits of a more organized, accurate, and cost-effective management of business cash flow and filing of business taxes.
 Smart Office Equipment
There are minute parts of the business where you might be losing customers or where you're overpaying on a monthly basis. Smart office equipment helps improve the inefficiencies that small businesses deal with every day. Some good examples of smart office equipment that have been gaining recognition in business settings include Google Cloud Print, Belkin Instant Switch, and wireless printers you can hook up to your iPhone or iPad. Even watering plants that improve the quality of airflow in an office or business location have also undergone technological enhancements, such as the Cubico 40 Self-Watering Planter.
 Outsourcing Platforms
Most small businesses are staffed with local people. It's a proud feeling to be able to give back to your community through job creation. Outsourcing does not necessarily mean you will cease any jobs you've created for your local community and transfer it to cheaper labour in some remote country. Outsourcing platforms can supplement your existing workforce with a more cost-effective and diversified talent pool. Aside from websites that are specifically designed for outsourcing employees, you can also use the power of social media to find and hire talent in your local area. Facebook, Twitter, LinkedIn, and other social networking sites are teeming with potential talent who can contribute a great deal to your business' expansion.
Cloud Computing
Nowadays, the "Cloud" is thrown around every tech-related seminar, book, online publishing, or those more casual talks, which in itself is also relatively nascent. Without going into technical that alienate the less tech-savvy, cloud computing is a means of storing and accessing information and software over the vast expanse of the Internet. Cloud computing, from a business standpoint, has many benefits, such as space-saving by bypassing physical drives and data protection through data storage through remote servers.
As technology continues to evolve and expand, small businesses will have more opportunities from which to improve their business operations. As a small business owner, make sure to implement the transition gradually, being careful not to overextend resources into technologies that are not or not yet needed.
You may also like: How to Use CRM Management to Improve Your Site's Marketing Performance
About the Author
Bill Gordon is a freelance writer who likes writing articles that cover small business and corporate-related topics. He has written numerous articles and contributed to several other blogs. When he is not writing, he enjoys spending time with his wife and riding bikes.