Click here to get this post in PDF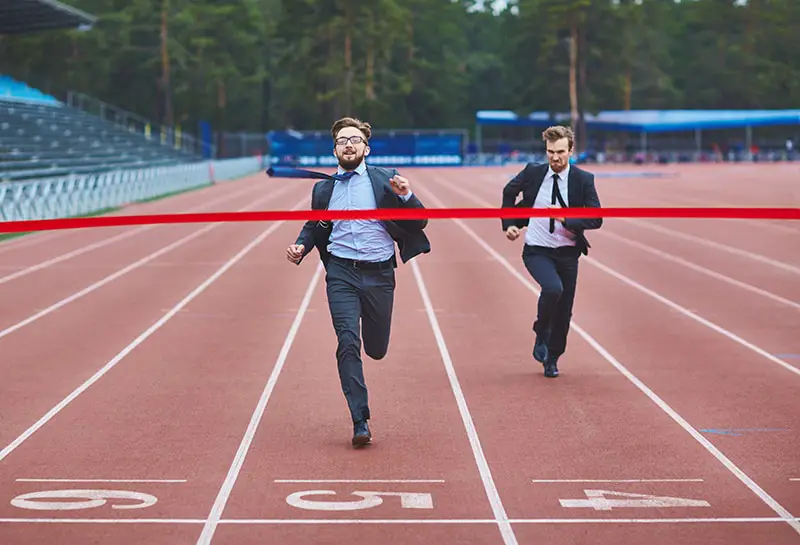 As a business owner, you are always trying to find ways to boost productivity so you can make more money in less time. The reality of running your business on a daily basis, however, takes up most of your time. Luckily, you can use a few online tools and integrate simple ideas to become more productive without having to spend a lot of your time and money.
Take a look at 5 ideas that will improve the efficiency of your business, boost cash flow, and provide you with the time you need to work in your business instead of on it:
Write it All Down
Although we want to think our intelligence is enough to remember everything that happens in our business, the reality is that we occasionally miss a few essential details. That's why it's always a good idea to write down everything that happens, both in your business and personal life. Make sure to include the date and time so you can look back later and have a better idea of what you were thinking. It could also help if you need to refute a bill or ask for a refund in the future.
You might already find that a digital calendar helps you organize your appointments and basic notes, but the details of important deadlines and conversations can get lost. As a supplement to your calendar, try a free digital task management system that will sync your notes across your devices and allow you to access it no matter where you are.
Use Accounting Software
Are you guilty of leaving all your bookkeeping tasks until it's tax time, only to be forced into a stressful situation as you prepare your return? Even if you dedicate a fair amount of time to preparing annual reports and getting all your expense documents together, you might miss out on a few key tax deductions because you don't have enough time to do it right. That's why many business owners use accounting software to track income and expenses.
Using software helps keep you organized throughout the year and reduces the amount of stress during tax time, as well as the amount of your tax bill. You should also consider hiring an online bookkeeper to help manage your business finances for a reasonable monthly fee.
Initiate Automated Payments
Your business needs a reliable cash flow to be successful. The easier you can make the payment process for clients and vendors to pay their invoices, the faster you'll have cash on hand every month. You want to automate the payment process so that you can stop worrying about when and if you're going to get paid. Here are three ways you can set up automatic payments:
Custom PayPal Buttons
If you use PayPal to send invoices to clients, you can set up a customized button for each company. When a client wants to make a payment, their information is pre-populated in the form and they can easily pay by checking account, credit card, or PayPal balance. This reduces the number of buttons a client has to push and you'll receive payments much faster.
Recurring Client Bills
If you send recurring invoices to clients with an accounting service, you can set up and schedule the invoices to be sent by entering your company information into the most user-friendly invoice template. You just have to set your rate and schedule when you want to have an invoice sent to clients and vendors each month. You'll start getting paid on time and you won't have to spend a lot of time creating invoices.
Payroll System
If you regularly work with a client, you can request that they add your name to their payroll system as if you were an employee. When you are enrolled in a payroll system, you'll be paid at the same time every month and all parties involved save a lot of time and stress. You don't spend time sending invoices and the client doesn't have to spend time processing your invoices to submit a payment.
Use Cloud Storage Solutions
The days of emailing updates and changes back and forth or making comments in a Microsoft Word document are over thanks to free cloud storage solutions that sync all your files automatically.
These cloud services, such as Google Drive or Dropbox, work across all devices and will apply any changes to your files. You can also create backup tools with cloud solutions.
Even if you already use an external hard drive for scheduled backups, it can serve as a redundant backup in case anything should happen to your hardware.
Create an Emergency Plan
What if you can't reach the internet for a day or your computer crashes? What happens if there is an emergency in your family or you become ill? A small business has to thrive in the middle of chaos to remain successful and an emergency plan makes it easier. There is no need to have additional stress coming from your business while you are trying to handle another family or personal issue.
Create an emergency plan that outlines all the steps to take and distribute it to your team and regular clients. Be sure to include all necessary contact information and detailed procedures to follow in your absence. If you have to leave your business for a short time, your employees or contractors can keep business moving.
Embrace the Change
Following these tips will make your business run more efficiently and increase productivity. You only need to spend a little bit of time upfront to get these online tools in place and then you'll begin enjoying the rewards of saving money and time.
You may also like: 5 Tech Innovations That Can Give Your Small Business a Competitive Edge
Article by Susan Ranford