Click here to get this post in PDF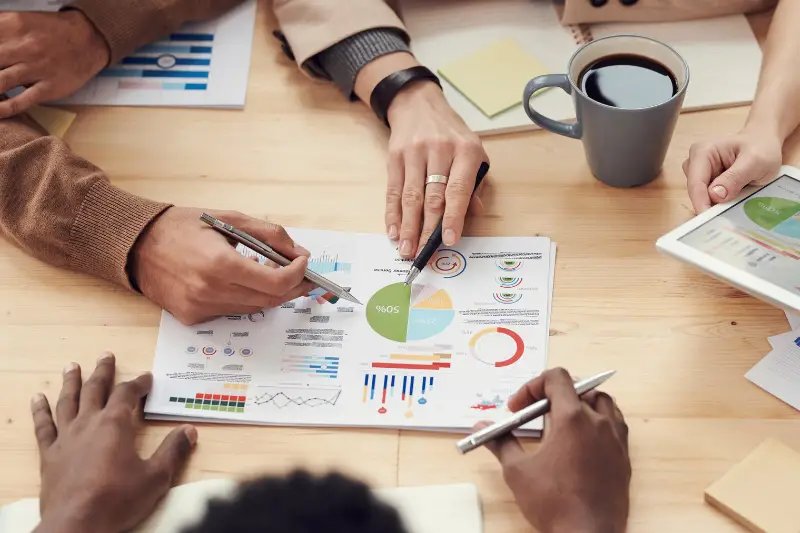 Competitive advantage is the cornerstone of sustained business success. So after setting up a limited company, how can you ensure it gains a competitive advantage in the marketplace? This article dives deep into strategies companies can employ to gain and maintain an edge over competitors.
From differentiation and cost leadership to the establishment of strong networks, this article has it all! Let's go through the following sections to discover more.
Differentiation
Differentiation involves creating unique items and goods that're different from those of close competitors. Businesses that utilise this strategy must steadily invest in research and development to improve or maintain key service or product features.
Businesses can always convince their consumers to pay higher prices leading to greater margins as long as they offer unique products or services.
Cost Leadership
Cost leadership requires a company to become the most affordable provider or manufacturer of a service or good. Companies achieve this by producing and distributing goods that're of standard quality for customers at a price that is reasonably lower and more competitive compared to that of comparable products.
Businesses utilising this strategy will combine large sales volumes with low-profit margins per unit to maximise profits. Company owners will seek better alternatives in offering a service or producing a good and publicise this value proposition to allow competitors to replicate it.
Establishment of Strong Networks
Yes, a company's network can provide it with a competitive advantage. A business's network capability is a vital driver of its competitive advantage. A company's network acts as its nervous system.
It determines the reliability and speed of business communications, how workers collaborate and manage consumers as well as client relationships. Strong networks are also key when it comes to unlocking the modern innovation that'll drive your company's competitive advantage.
Don't go it alone! Companies with strong networks are more nimble, acquire essential information faster and utilise it to make changes that improve their competitive advantage. The main reasons for the establishment of strong networks are:
You can use your network for timely feedback on vital decisions like reviewing new campaign strategies and tricks, choosing top-rated vendors, avoiding common mistakes and creating space when you've got the freedom to ask "dumb" queries.
Your network can help you learn the best practices from peers and bring unique and creative ideas into your company by seeing how other experts approach issues in different sectors.
Focus
The focus strategy involves identifying the needs and requirements of a niche market and developing products or offering services that align with a specific need area. This strategy includes two variations, which include the following:
Differentiation focus: It includes specific value-add or customised products in a narrow-targeted segment of the market.
Cost focus: Involves the lowest-cost manufacturer in a concentrated market segment.
A competitive advantage is what sets your company apart from its competitors. For a business to succeed, whether by achieving greater brand loyalty among existing consumers attracting more customers or ensuring higher margins, it needs to utilise the strategies discussed in this article.
You may also like: 6 Ways to Keep Your Online Store Competitive