Click here to get this post in PDF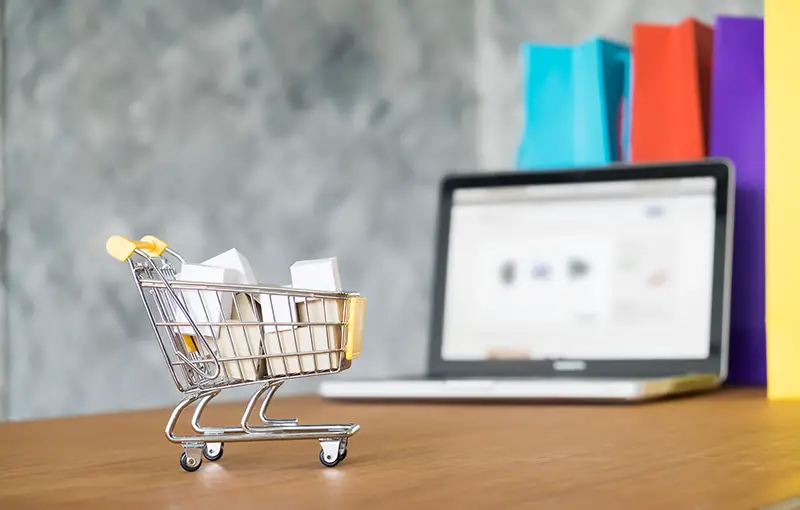 These days, we can wholeheartedly say we are living in a golden age of online commerce. Sure, the road here was pretty bumpy, and it took tremendous tech development, globalization of the economy, and, of course, a giant push by the outbreak of COVID-19 to get us here, but, nevertheless – e-commerce has completely redefined the global market and made itself an absolute requirement for companies trying to reach out of that global market.
This growth in popularity, however, inevitably led to the saturation of the market. No longer considered a novelty, the modern online commerce arena makes it much harder for aspiring companies to stand out and capture the attention of a wider population.
Let us look at a couple of strategies to help you make your store more competitive and climb to the top of this crowded market.
Work on your company's branding
This may sound a bit off the mark since e-commerce is a pretty utilitarian business and buyers usually tend to opt for the companies that offer some tangible value proposition. On the other hand, the online market is notorious for shady deals and broken promises. With things as they are, you can build a lot of clout by simply creating a reliable and familiar brand that clients can trust. So what should you do besides ensuring your deliveries are on point and timely? Well, you can do that by increasing the brand authority (e.g., blogging), offering a good level of transparency, and nailing down customer support.
Put greater focus on niche markets
This may sound a bit defeatist, but keep in mind that the world is a huge place, and any company trying to crack the online commerce arena will inevitably have to compete against heavy hitters like Amazon, Alibaba, and all other global brands with practically limitless resources. The best way to deal with such heavy hitters always lies in cornering some lucrative niche and offering the best product line in that specific market corner. So, do your homework and see where your products may find the most loyal following. Once you find a foothold, start expanding your portfolio and prioritizing repeat business.r
Outsource delivery services
The modern business world is very fast-paced and volatile. With that in mind, the goal of your company should be to stop pouring money into departments that are not sustainable, outsource these tasks to vendors with already developed infrastructure, and focus on your company on the core money-making tasks. The best candidate for this comes in the form of delivery which requires an incredibly developed logistics and extensive business fleet. If you instead opt for professional shipping services, you will be able to offer your clients a top-tier experience without having to burn piles of money along the way.
Leverage personalized experiences
To put it simply, presenting your visitors with the things they want to buy right there on the front page will make them more inclined to buy. On the other hand, every second the clients need to spend looking for the products they are interested in will make them more likely to look out for the competitors. Do your best then to invest more resources into analyzing the customers' traffic to learn more about their tastes and behaviors. According to Salesforce, 97% of companies that utilized personalized buying experience have scored an increase in revenue higher than 20%, which is something to keep in mind.
Set up loyalty and referral programs
Both these strategies can go a long way in helping your company drive higher revenue and keep clients coming back for more. In the first case, your goal should be to make every purchase memorable and produce some beneficial long-term effect. The rewards for consistent buying can come in the form of discounts, exclusive products, and limited deals. In the case of referral programs, you will be effectively turning your customers into brand ambassadors and leveraging the power of personal recommendations. Offering a clear and tangible reward system will motivate your clients to put themselves on the line truly.
Start thinking about repeat business
In one of the previous sections, we mentioned that once you discover your niche, returning customers should become one of your greatest priorities. To put things into perspective, we would like to point out to recent survey where 61% of SMBs claimed that more than 50% of their revenue comes from repeat clients. Furthermore, on average, loyal customers are worth ten times as much as their first purchase. These numbers should give you a pretty good idea that if you want to keep your online store competitive and more cost-effective make customer service and customer experience the pillar of your company.
We hope these few examples gave you a general idea about the strategies you can utilize to make your online store more sustainable, profitable, and, ultimately, more competitive. Of course, this is only the tip of the iceberg, and the options for capturing your clients' affection are limited only by your ingenuity. But all worthwhile efforts are built on solid foundations, and the tips we gave you should definitely push you in the right direction.
You may also like: Best eCommerce SEO Strategies