Click here to get this post in PDF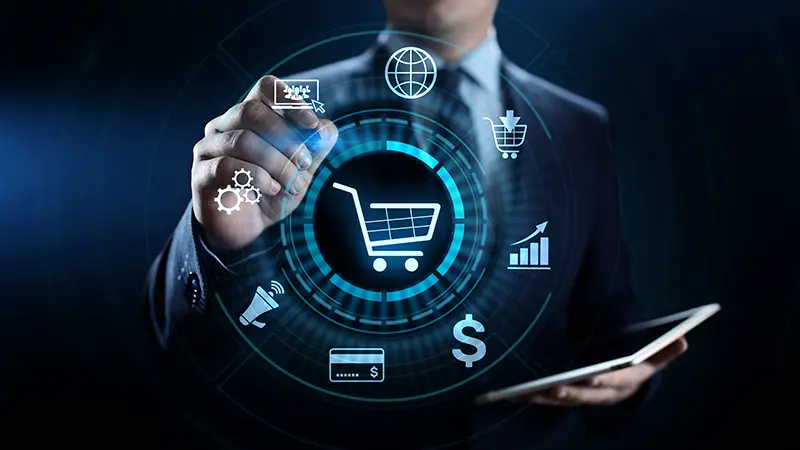 It's no secret that the eCommerce space is very competitive and will only continue to be so in the future. It's predicted that 90% of all sales will be online in the next 15-20 years, so you must generate traffic to your online store to capitalise on this trend.
One of the most cost-effective ways to generate traffic is by ranking well in search engines such as Google or Bing. For example, let's say you are selling dog leads. When a potential customer is looking for this product to purchase, they may search for 'the best dog lead'. 
If your eCommerce store shows in the first couple of results, there is a higher chance of making a sale. So how can you make your business rank higher and generate more traffic? The easiest way is to find the best SEO agency in London and ask them for help.
If you can't do that, follow our best eCommerce SEO strategies to send your business, shooting up the rankings.
Keep Product Descriptions Unique
Often overlooked by eCommerce store owners, using unique descriptions for products is more important than people think. You can see why this might be, especially with stores that have a large number of products. You might find it difficult to think of unique descriptions for similar products, but it is worth spending some time optimising as it can reap the rewards in the future. 
It might save you some time, but content duplication is considered a negative ranking factor and will cause your website to rank lower. To write more compelling product descriptions, you can use these tips:
Try to write product descriptions of 1000+
Use your main keyword 3-5 times
Highlight important features and details of the product
Do not copy descriptions from other eCommerce sites. This will also penalise your search engine rank and cause trust issues between you and your audience.
Improve Site Load Times
As a user there is nothing more frustrating than a slow-loading website. Surprisingly, 40% of customers will wait no longer than 3 seconds for a page to load before going elsewhere; this doesn't give us much room for error. 
As well as the poor user experience, there is a direct relationship between site speed and search rank. The main search engines have confirmed that the quicker your site loads, the higher it will rank.
Often with eCommerce websites, the reason for slow loading pages is using too many large images. We do not recommend lowering the quality of the images because that will directly affect the sales process. However, you can optimise the images and reduce the file size without sacrificing quality.
Gain High-Quality Backlinks
Backlinks are widely adopted as the most genuine SEO practice for a website. Their effect is multiplied when it comes to eCommerce because much of the sales process is based upon recommendations, and when done authentically, it can cause huge spikes in traffic.
The most effective form of backlinking is a guest blog post. You simply post blogs related to your niche and link to a page on your website within the blog post. Depending on the post's content, this could be a category or a specific product. These posts can be posted on your blog or sent to other websites in your niche.
Maintain Site Security
Site security is considered a must for eCommerce businesses. They deal with hundreds, if not thousands, of users' data each day. Because of this, it is considered an important ranking factor.
Firstly your website needs to have an HTTPS & SSL certificate to protect sensitive data and information. An HTTPS (Hypertext Transfer Protocol Secure) allows the browser to create a secure connection to the server. The SSL (Secure Socket Layers) adds a layer of security to encrypt the data.  
If you are looking for help, reach out to us, your SEO agency based in London and let's discuss how we can help.
You may also like: 5 Ingenious White Label SEO Strategies
Image source: Dreamstime.com